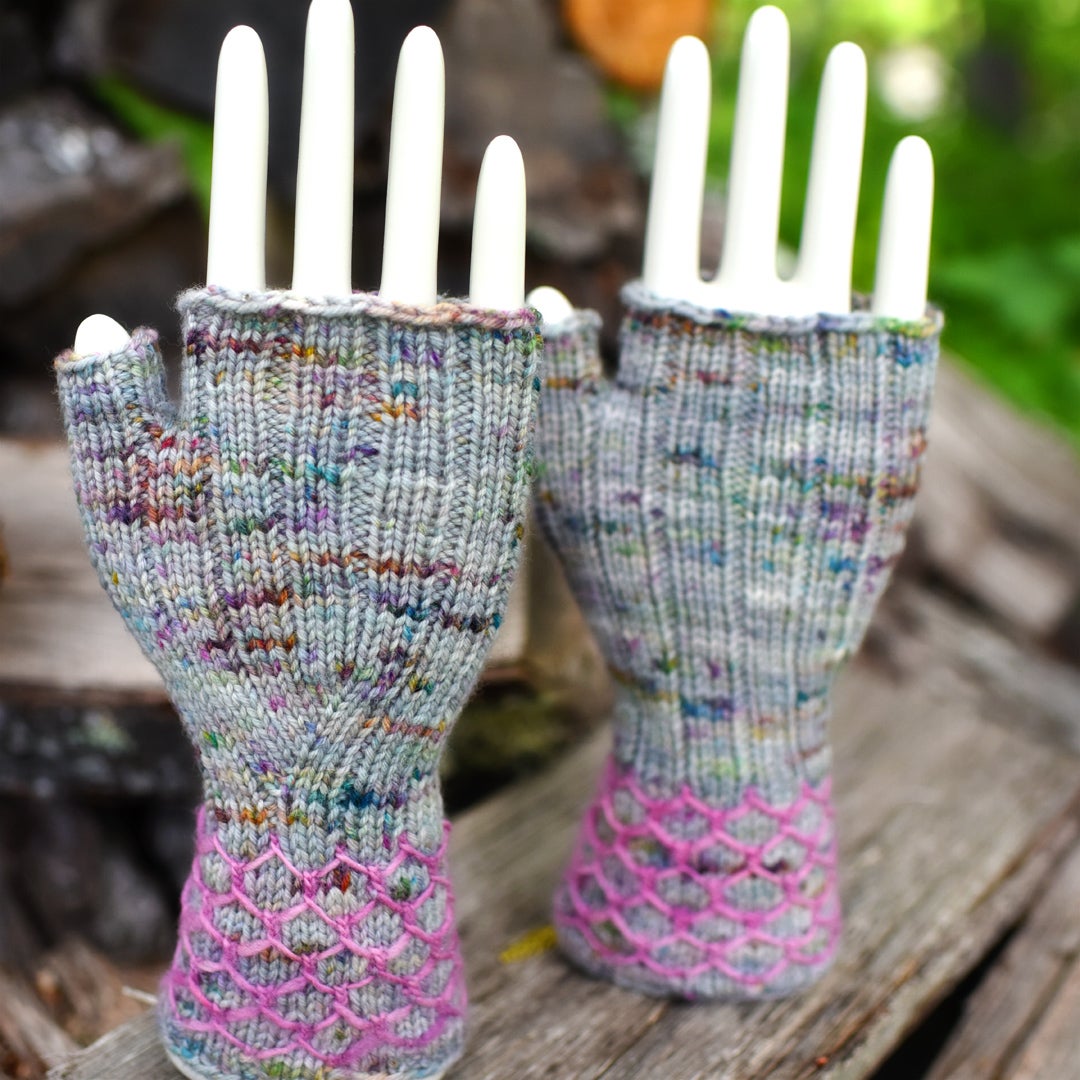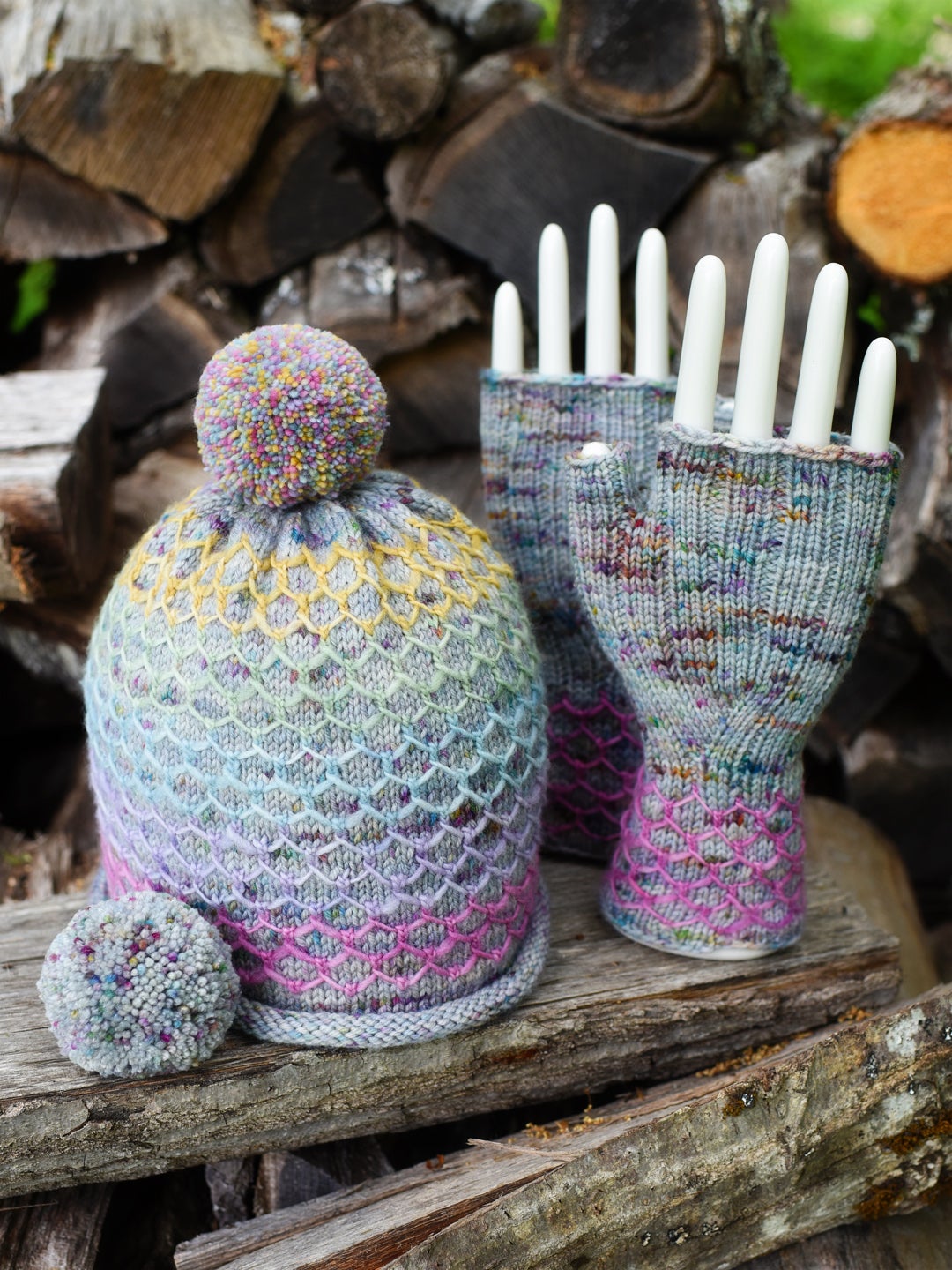 Purportedly
On Sale
$8.00
---
Purportedly
adj
apparently but perhaps not actually
---
I tried. I really did. I tried to be done with this nifty mesh when I finished the
hat
. But I was having too much fun and I wasn't ready to be done. And I firmly believe accessories are more fun when they come in sets, so here we are!
These cuffs use the same netting technique as
Ostensibly
(technically it's colorwork…but you only have to work with one color per row, so it's about as easy as it can be, plus there's an illustrated tutorial to walk you through the fancy bits step by step if you're feeling nervous). Add in a really lovely thumb gusset (I truly cannot decide if I want to put it on the back of my hand to show the world or keep it on my palm as a secret just for me), and you're good to go. The result is a cuff that's adorable, comfy (all that ribbing means it really hugs your hand), and fun to knit (that netting really is satisfying).
The hardest bit will be picking your colors. Team colors? House colors? School colors? Something to match your favorite coat? Flip around whatever you used for the hat to make a perfect set? Use up the last tiny bit of that super precious yarn as the accent (you don't need much)? The possibilities are pretty much endless!
---
The cuff is written in four sizes (castons of 36, 40, 44, and 48 stitches), and you should feel free to adjust your gauge a bit to fine tune the fit of the cuff. Just be sure that you're working at a gauge that gives you a fabric you like with your chosen yarn!
I recommend working at something around 6, 6.5, or 7 stitches per inch, and I've included a table to help you figure out what gauge you'll want to use for your size. With that range of sizes and gauges, the cuff will fit a hand or wrist between 5.75 and 8.75 inches (with lots of points in between).
This cuff uses between 175 and 225 yards of the main color (that's the gray in the pictures), and about 25-50 yards of the contrast color (that's the pink in the pictures). I got the cuffs, the hat, and a whole bunch of pompoms out of two skeins of the gray and one mini skein rainbow set (with quite a bit of the rainbow yarns left over).
---
This is perfect for you if:
- You've got a little bit of special yarn to show off
- You firmly believe accessories are more fun in sets
It's not for you if:
- You don't like charts (the pattern uses charts)
- You hate swatching (you need to swatch to check your needle size)
---
If you're interested in the companion hat (shown in the next to last picture), you can find it
here
. If you buy both patterns together at the same time, you'll get 50% off the second pattern (make sure you see the discount before you pay, the price for both pieces together should be $12.00).