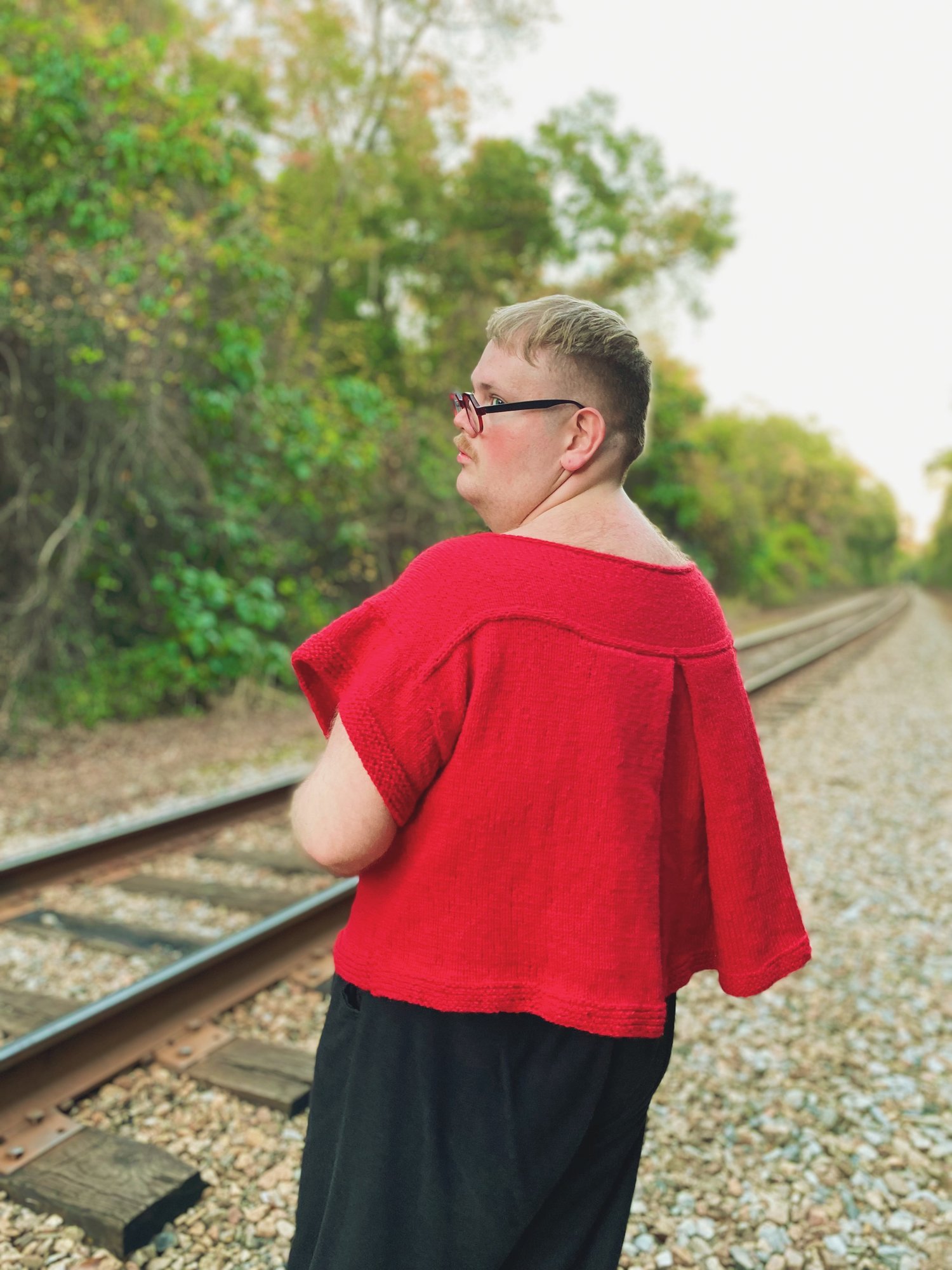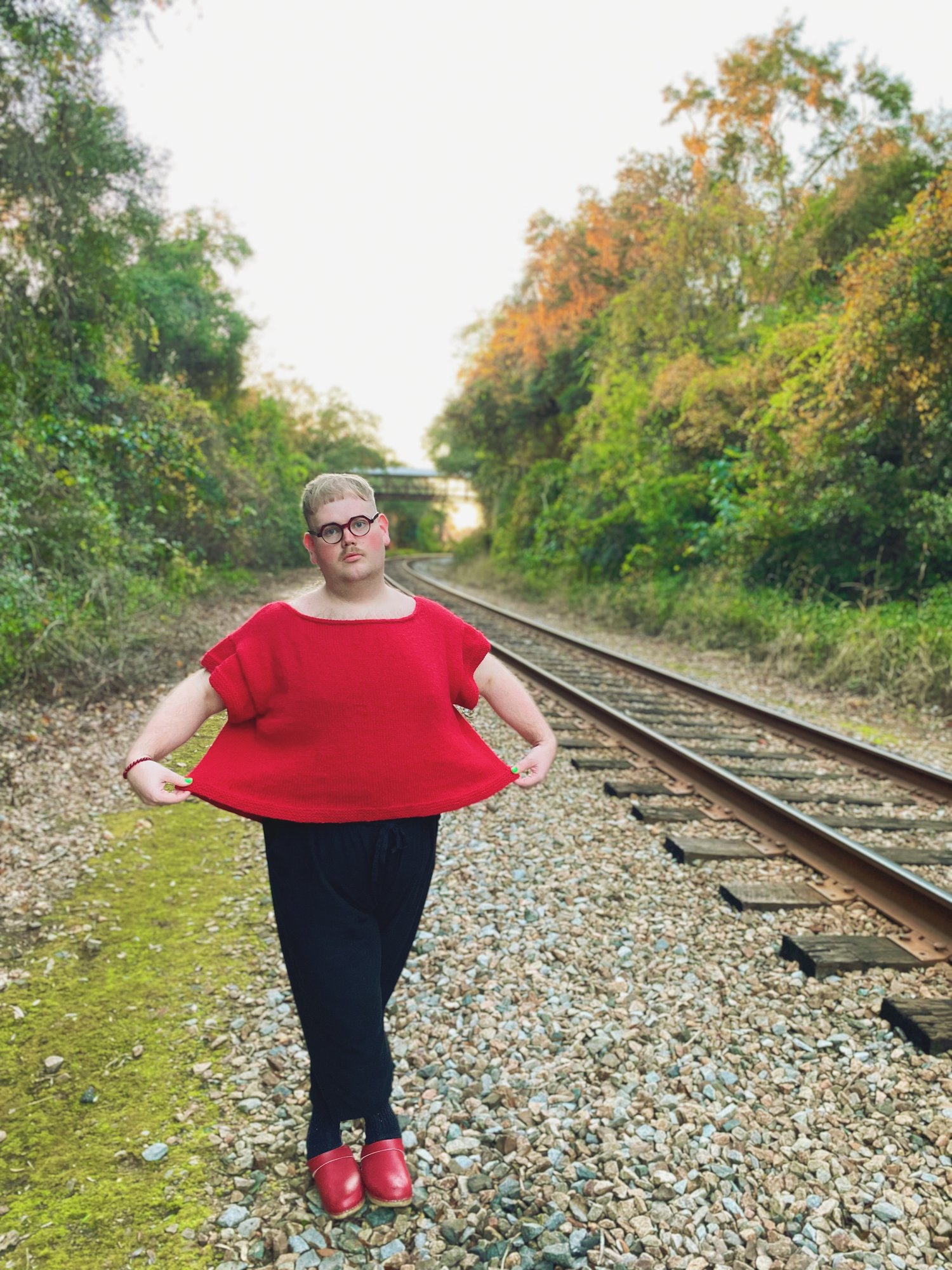 Divine Exodus
On Sale
$8.00
Divine Exodus is a simple elegant sweater with oversized boxy proportions. The simple drop sleeve silhouette of the front is contrasted by the sweeping and dramatic inverted box pleat adorning the back. Garter stitch and icord edgings give this sweater modern minimalist refinement. Choose between instructions for a wide neck or a more fitted neck and feel free to play with body and sleeve length. Tag me @JamesNWatts and use #DivineExodusSweater.

If you have never knitted a pleat before, it is super fun! The technique is very similar to a 3-needle bind off. This is the perfect pattern to explore this technique, and a youtube tutorial is included. Watch it and practice your pleating: https://youtu.be/XzfkK7F0qsE

Needles and Notions
• US 8 (5.0 mm) or whichever needle size you get gauge in circular knitting needles long enough to knit the body of the sweater in the round
• Three additional circular needles in the same or similar size for knitting the inverted box pleat
• Ring and interlocking stitch markers
• Darning Needle for weaving in ends

Sizing
XS(S, M, L, XL) (XXL, 3X, 4X, 5X)

To fit chest measurement of:
30(34, 38, 42, 46) (50, 54, 58, 62)"
76 (86.5, 96.5, 106.5, 117) (127, 137, 147.5, 157.5)cm

Garment is designed to be worn with 4-6" positive ease at the chest.

Finished garment chest measurements:
35(39, 43, 47, 51) (55, 59, 63, 67)"
89 (99, 109, 119.5, 129.5)(139.5, 150, 160, 170)cm

Pattern Options
This pattern has options for a wide neck and a fitted neck. The wide neck is a very wide boat neck, and is perfect for layering. The fitted neck is still quite relaxed and also has a boat neck shape, only smaller. The fitted neck option is better for wearing the sweater alone. The version shown in my photos is the wide neck.

Yardage
720(778, 828, 878, 936) (986, 1036, 1094, 1144) yards
658(711, 757, 803, 856) (902, 947, 1000, 1046) meters

Other Notes
This pattern is designed with short sleeves and a cropped length. The yardage reflects this version. However, this is a great pattern to make your own by elongating to tunic or even dress length. Divine Exodus looks fantastic with long sleeves, too!