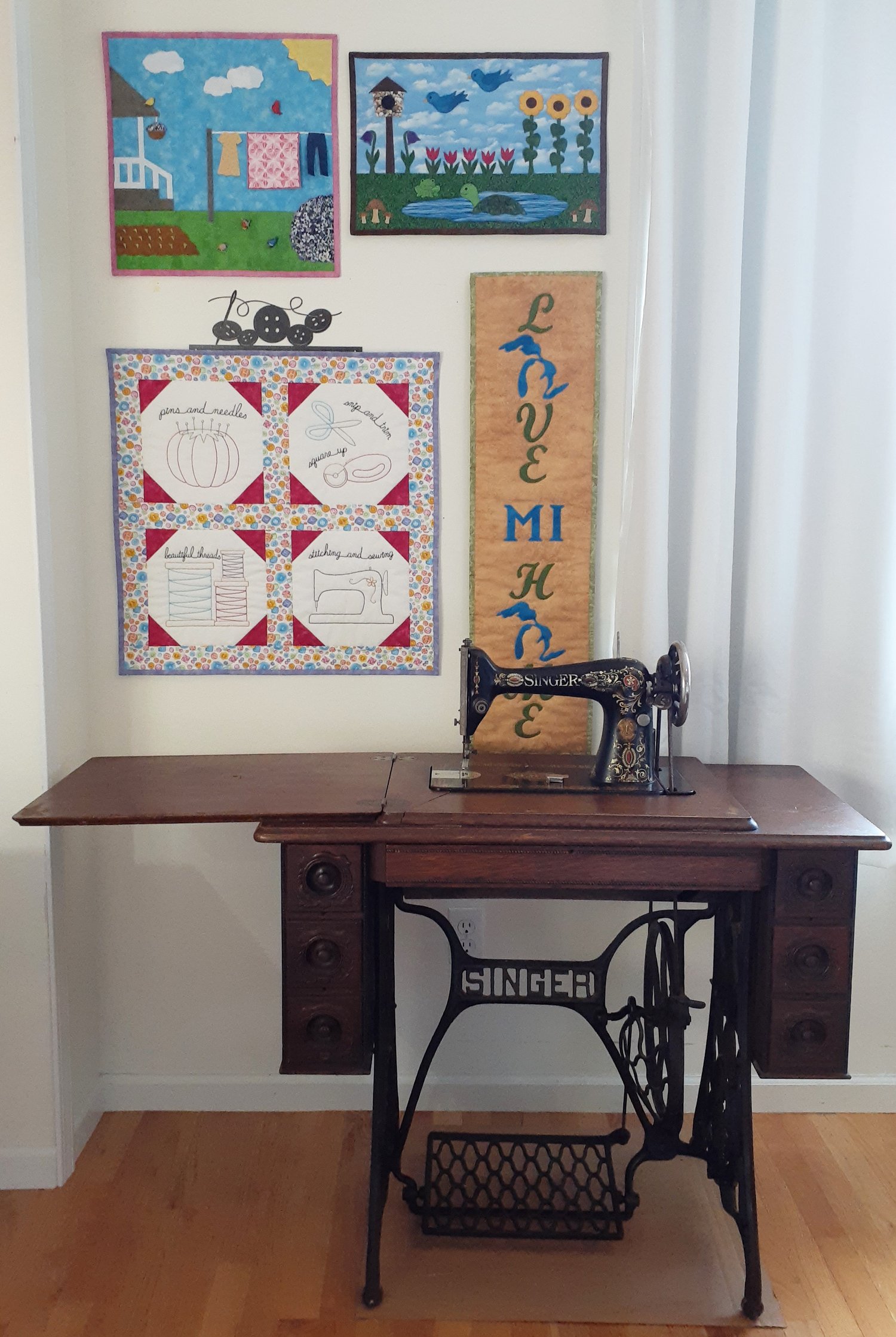 My Favorite Tools wall quilt pattern - PDF download
On Sale
$10.00
Use this pattern to make a delightful wall quilt that would be an adorable addition to any sewing room!

Simple hand embroidery and fabric piecing make this an easy, enjoyable project. Thorough, user-friendly directions include color step-by-step photos and diagrams. 

Templates are precisely hand drawn and can be used for hand embroidery or free motion quilting.  They feature cute depictions of some of a quilter's favorite sewing tools: a pincushion, scissors, rotary cutter, thread spools and a sewing machine.

The quilt finishes up at 24" square, so it easily fits almost any space.