LINDSAY WOLF has created & nurtured a revolutionary, growing platform for body-positivity, mental health advocacy, & self-love on Instagram.
Now she's taking her "give zero fucks" attitude to the streets - and sharing her top three steps to becoming CelluLIT.
You may have been taught by people, society, & businesses that your worth exists outside of you.
Well, I'm here to tell ya that you've been taught it all WRONG.
Your worth has been inside of you since DAY ONE.
Now let's start living like it.
Over the past three years, I've worked really fucking hard to heal my relationship with my body. I've overcome a lifelong eating disorder, crippling body dysmorphia, and an addiction to diet pills as a teen. And now, I'm living in the largest size my body has ever been - and I can honestly say that I wholeheartedly love the woman that I see in the mirror. Even though I was conditioned from a young age to fear living in a fat body, gaining weight unexpectedly saved my life. And it has inspired me to help other women embrace the powerful, lovable, worthy AF human being they are when they aren't constantly trying to lose weight.
I'm ready to share with you exactly how I got to a point of being BFF's with my bod. With the forty pages of resources, anecdotes, action steps, quotes, and links I share in this book, I'm ready to empower as many women as possible with the tools you can start implementing NOW that will help guide you on the path to self-love.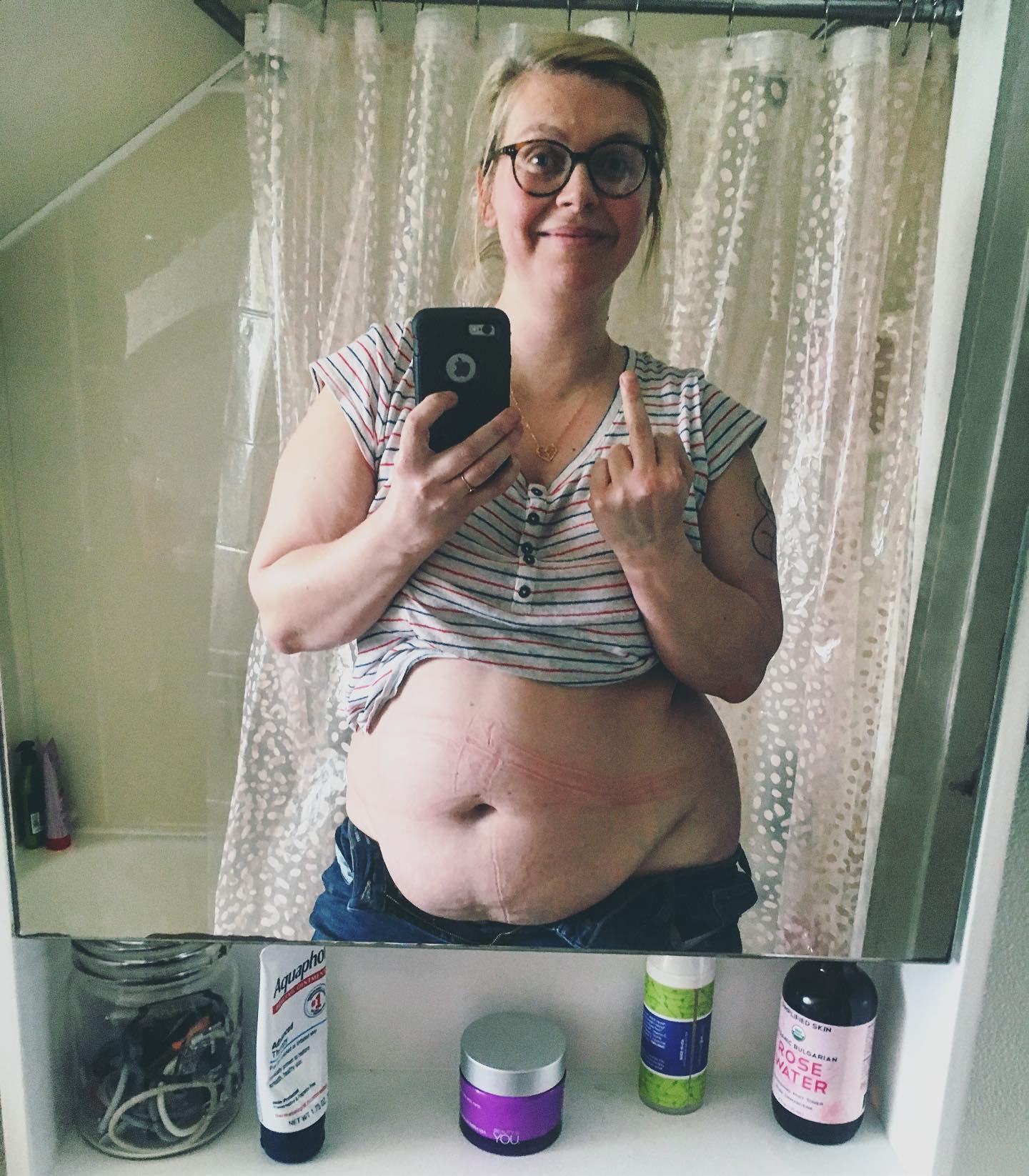 Let's shoot up our collective middle finger to the profit-driven diet industry, start feeling - and owning - our worth, take up as much space as we goddamn please, and open ourselves up to healing. Let's all give infinitely less fucks about hustling for something that's been within us all along.
Let's get CelluLIT!