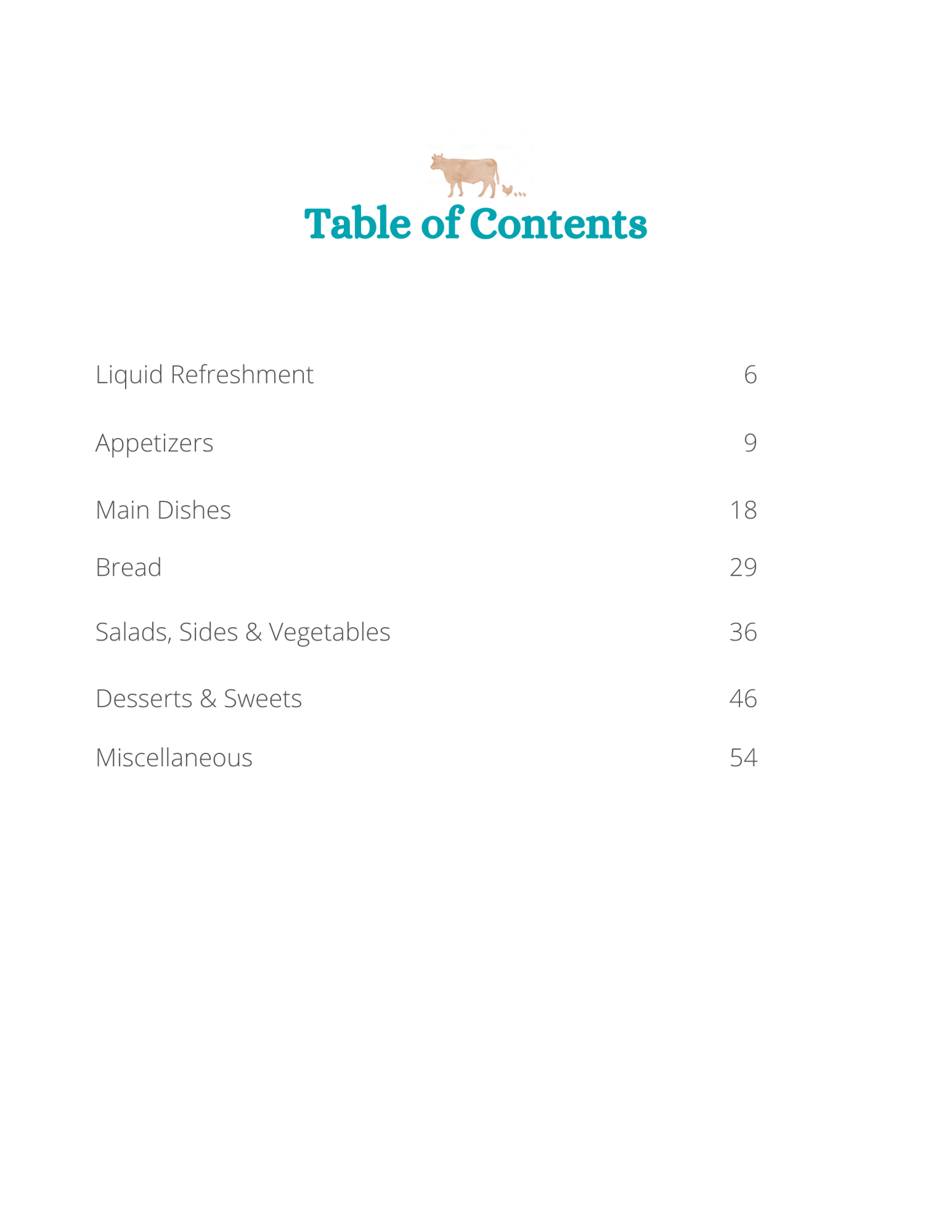 The Farm Wife in the Kitchen - Cookbook
On Sale
The Farm Wife In the Kitchen is full of southern-style family recipes. It includes delicious appetizers for your next party, and carries through to Daddy's sourdough bread starter. Don' miss the recipe for Apple Peel Jelly to serve on those cheese biscuits!

Meal Time is for Families
 Our clan loves to cook, and we view meal time as family time. Holidays revolve around meals. There is always room for family, friends and neighbors, and often the table is full to overflowing.

The food is simple. Meals are fun. Conversation and laughter flow, almost as fast as the food is consumed. The table is crowded with meats, vegetables, salads, and relishes. Everyone is welcome. Our hope is they all come hungry and leave well fed and happy.

Recipes & Family
The Farm Wife In the Kitchen is primarily a collection of family recipes handed down through the generations. As you prepare each recipe, please be sure to add that little secret ingredient that blends everything together to create the perfect flavor:  LOVE