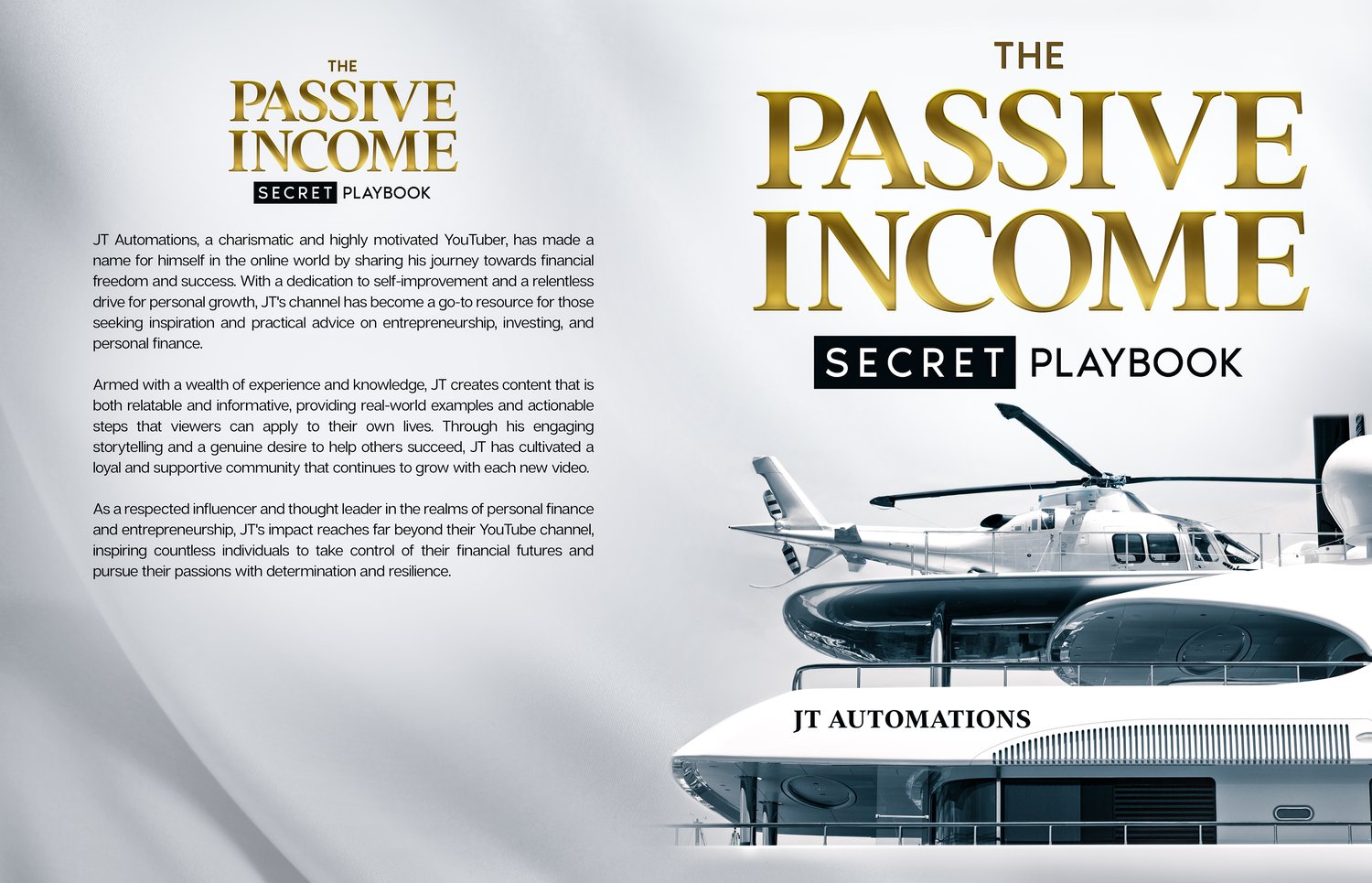 The Passive Income Secret Playbook: How To Turn Your Pre-existing Digital Products Into Passive Income That Pays You While You Sleep, Without Having To Spend Any Money On Paid Ads, or Growing A Massive Social Media Following.
On Sale
In "The Passive Income Secret Playbook", you'll embark on an enlightening journey to redefine the parameters of passive income. This book is a potent antidote to the traditional path trodden by many, who believe success is only attainable through massive social media followings or expensive paid ad campaigns.
This comprehensive eBook and audiobook bundle guide takes a unique approach, revealing the largely untapped potential of affiliate networks, allowing anyone to leverage them effectively and start their venture towards financial independence. Our emphasis is not just on 'making money', but building a sustainable income source that grows with time.
This book is packed with actionable strategies and powerful 'how-to' information that will guide you through the exciting labyrinth of the digital product world. This quick read gives step-by-step guides on how to get started with some of the most popular affiliate networks. It also, however, has the evergreen value of emphasizing that readers should understand that as these companies may change overtime that this strategy of affiliate network marketing will hold true for generations.
"The Passive Income Secret Playbook" is designed for everyone from complete beginners to seasoned digital entrepreneurs looking to diversify their income streams. By implementing the strategies outlined in this book, you'll be able to bypass the need for massive advertising budgets and large followings, and start earning income from your chosen digital products.
Are you ready to turn your laptop into a passive income producing machine in the world of affiliate marketing? Don't chase gold; learn how to create it by securing your copy today!