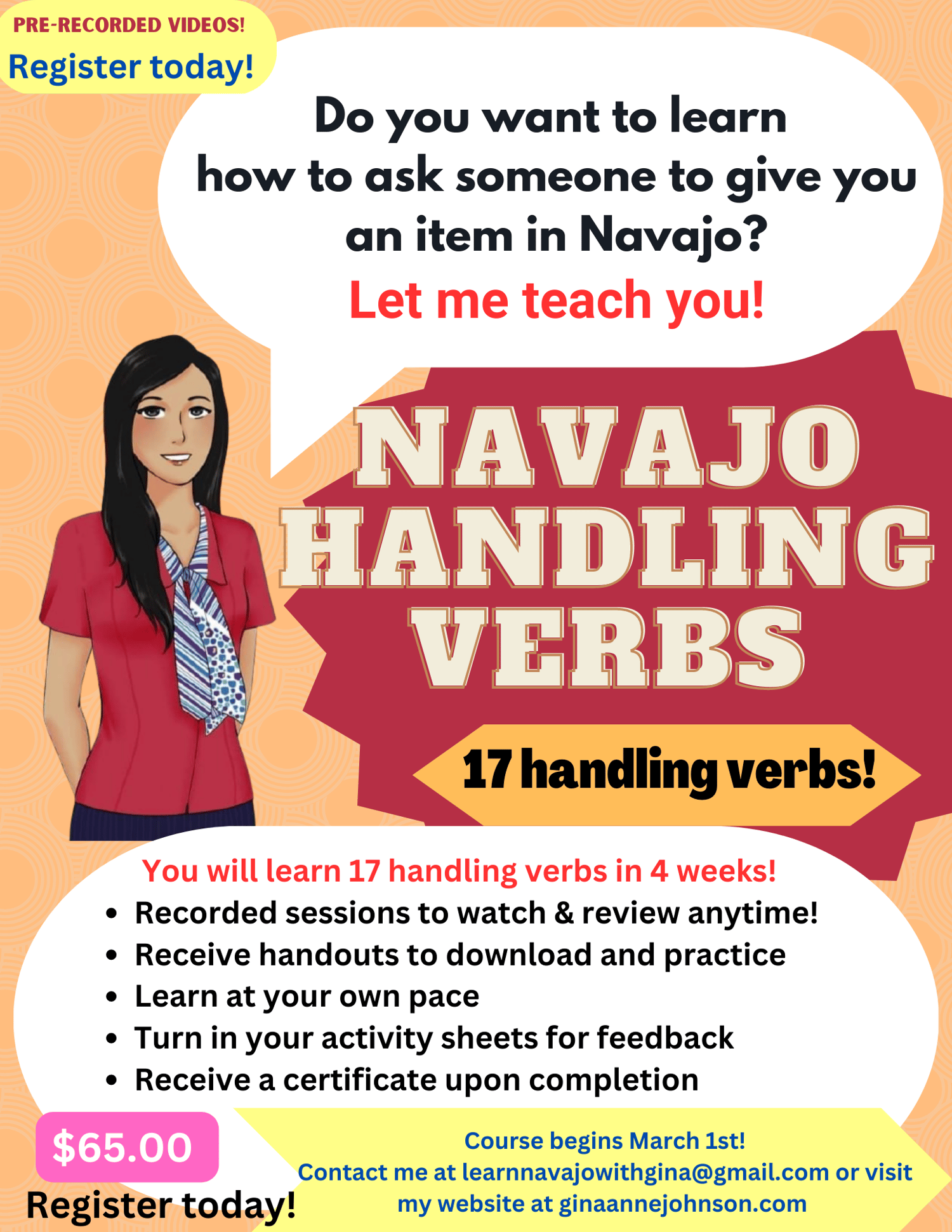 Navajo handling verbs
$65.00
Navajo language has a rich collection of verbs! At times, very overwhelming to comprehend, grasp, or say it correctly. So how do you say "Give me that (item)" for certain items... in English, you can simply say "Give me the soda." But in Navajo, every item is requested by using the appropriate handling verb. How do you know which verb to use then? Soda may be requested by the way it looks, what it is in, etc. Yes, it is overwhelming and hard to grasp the understanding. This is why I take a step further by providing a lesson with example items, simple questions, and sentences. I will help you become comfortable and confident enough to begin using these handling verbs.
Learn 17 Navajo handling verbs!
You will learn 17 handling verbs in 4 weeks!
Recorded sessions to watch & review anytime!
Receive handouts to download and practice
Learn at your own pace
Turn in your activity sheets for feedback
Receive a certificate upon completion
The course begins March 1st! Register today!
You will receive the first recording on March 1st and all the information you need to begin the course.