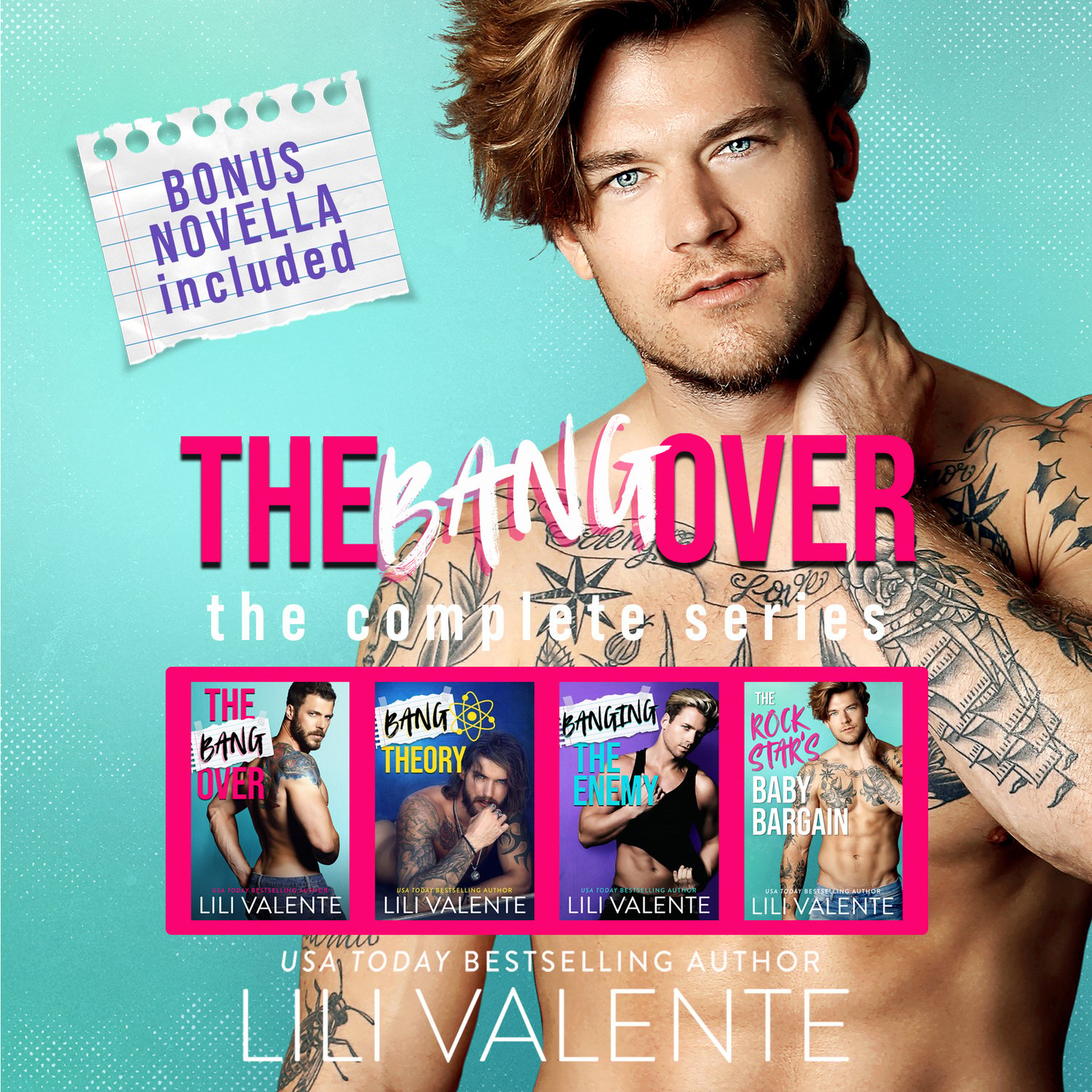 The Bangover: The Complete Series (Audio)
On Sale
$21.99
Four steamy, feel-good, laugh-out-loud romantic adventures featuring swoon-worthy rock-star heroes and the fabulous ladies who love them. Narrated by Jason Clarke, Lili Valente, and Sebastian York. (Also includes a brand-new holiday novella!)
The Bangover
Note to self: Don't bang your best guy friend—who's a bad-boy rock star—in the back of the limo on the way to the swanky Vegas hotel. I give myself very good advice...too bad I stink at taking it.
An over-the-top best-friends-to-lovers Vegas romp.
Bang Theory
I just begged my rock-star BFF to give me lessons in seduction. Now to convince my uber-protective tutor that we should keep being more than friends. 
A friends-to-lovers sensual-education off-limits romance.
Banging the Enemy
Pop quiz: You just banged a rock star you vowed to loathe until the end of time. What's next? Hint: You don't agree to be his fake girlfriend. And you certainly don't fall in love....  
An enemies-to-lovers fake-dating second-chance romance.
The Rock Star's Baby Bargain
Two days after my boyfriend dumps me and the sperm bank declines my credit card, a gorgeous rock star offers to whisk me away for two weeks of hot, steamy, all-expenses paid...therapy. And to knock me up while he's at it. 
A friends-to-lovers baby-making only-one-bed romance.
Holidays with Bang-ifits
The next generation of soon-to-be rock stars deals with a forbidden age-gap friends-to-lovers romance in this fun and flirty holiday novella.