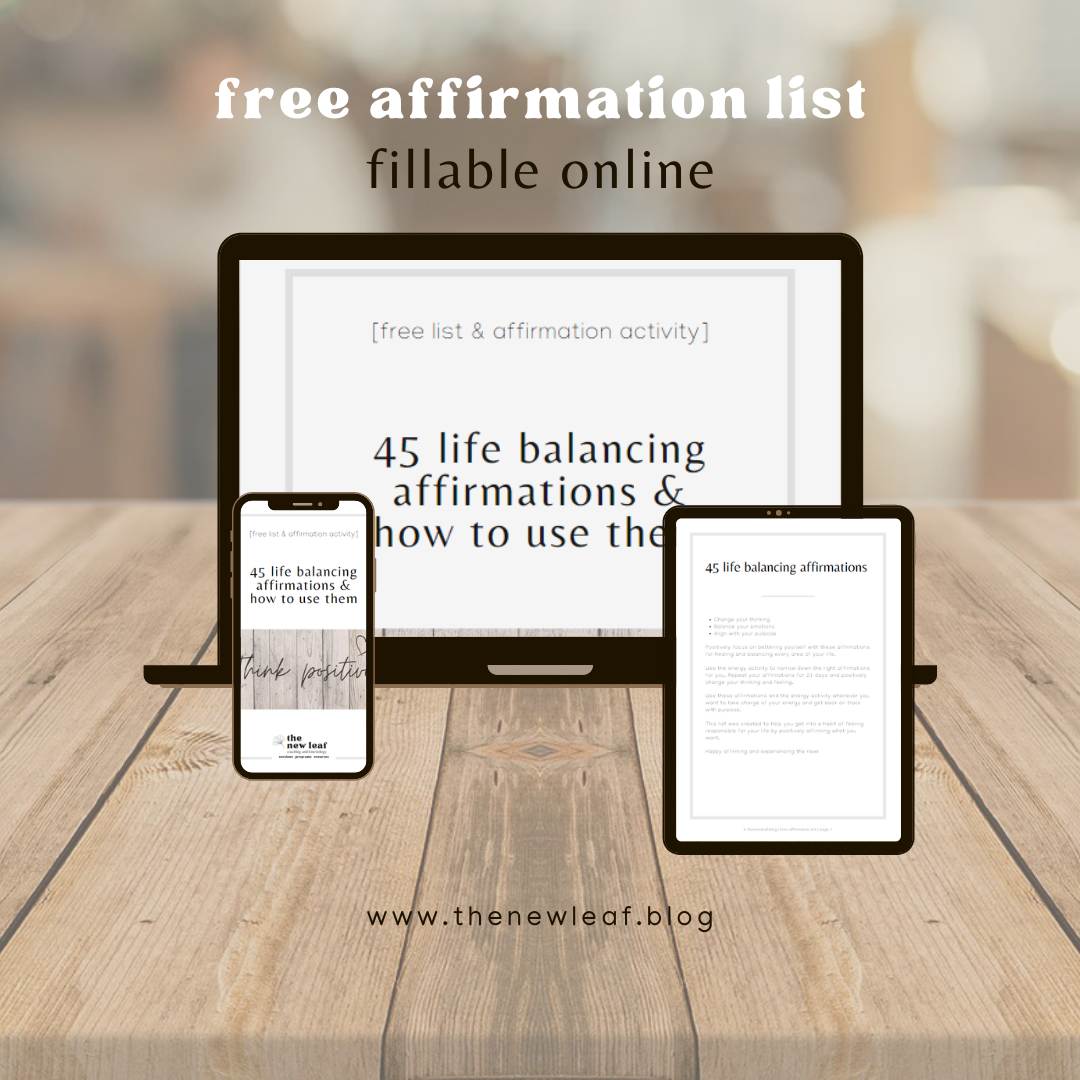 free affirmation list + affirmation activity
On Sale
A$0.00
45 Life Balancing Affirmations & How To Use Them
Change your thinking
Balance your emotions
Align with your purpose
Positively focus on bettering yourself with these 45 affirmations for healing and balancing every area of your life.
Use the affirmation activity to narrow down the right affirmations for you.
​Repeat your affirmations for 21 days and positively change your thinking and feeling.
Use these affirmations and the energy activity whenever you want to take charge of your energy and get back on track with purpose.
This list was created to help you get into a habit of feeling responsible for your life by positively affirming what you want.
And it's fillable online!
Happy affirming and experiencing the new :)