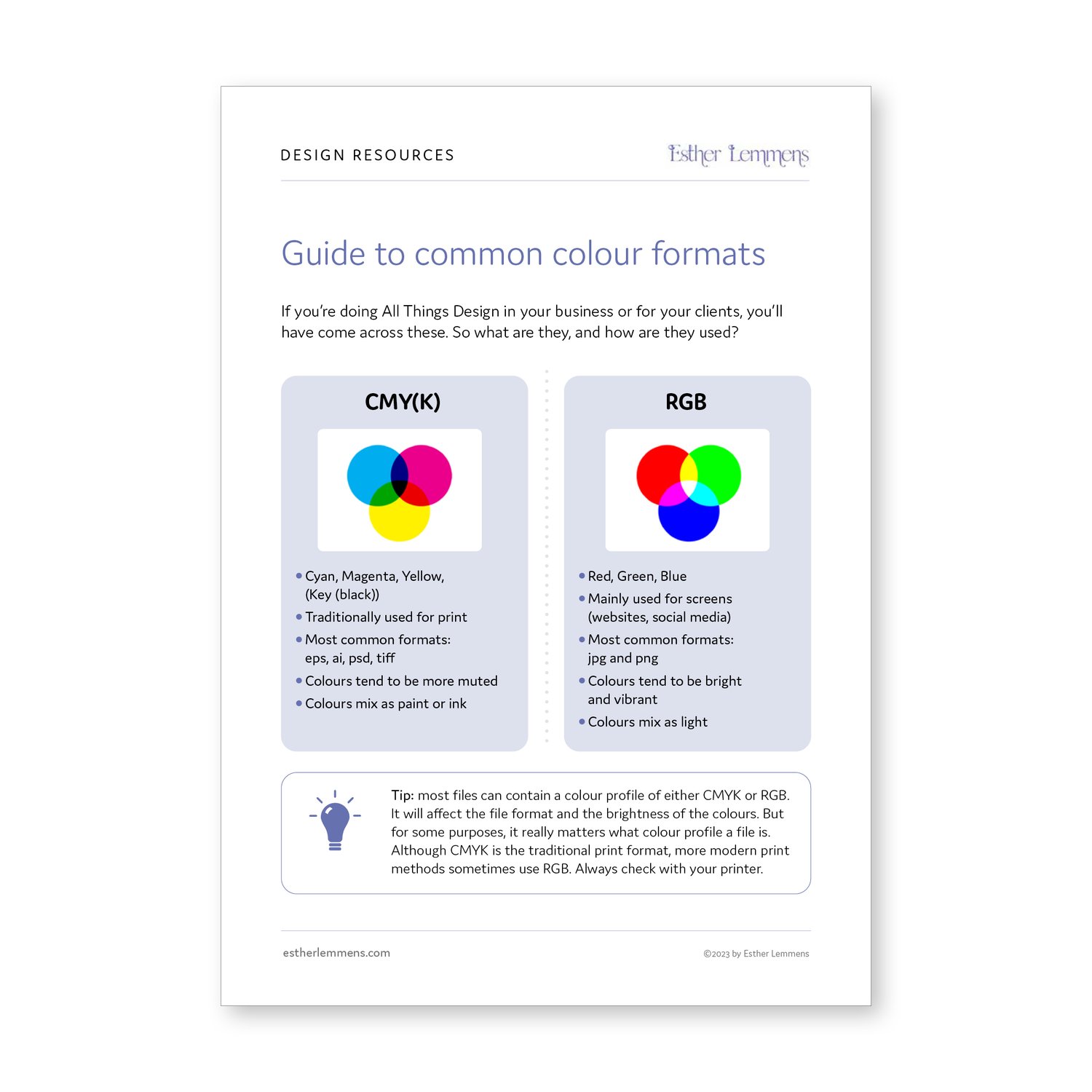 Guide to common colour formats


Part of Esther's Free Design Resources
If you're doing All Things Design in your business, or for your clients, you may have been...
confused by file colour formats and when to use which one? 🤯
frustrated to see your upload rejected by the printer AGAIN without telling you why or how to fix it?! 😑
unsure why it even matters? 🙄
Get colour-savvy with my FREE 'Guide to common colour formats'!
This file contains 1 page.