ATTENTION: Want To Live A Stress-Free, Abundant Life?You Can Manifest Anything You Want In Life Through Meditation"Discover The Power Of Meditation And How It Can Work For You To Manifest Your Riches, Wealth And Success.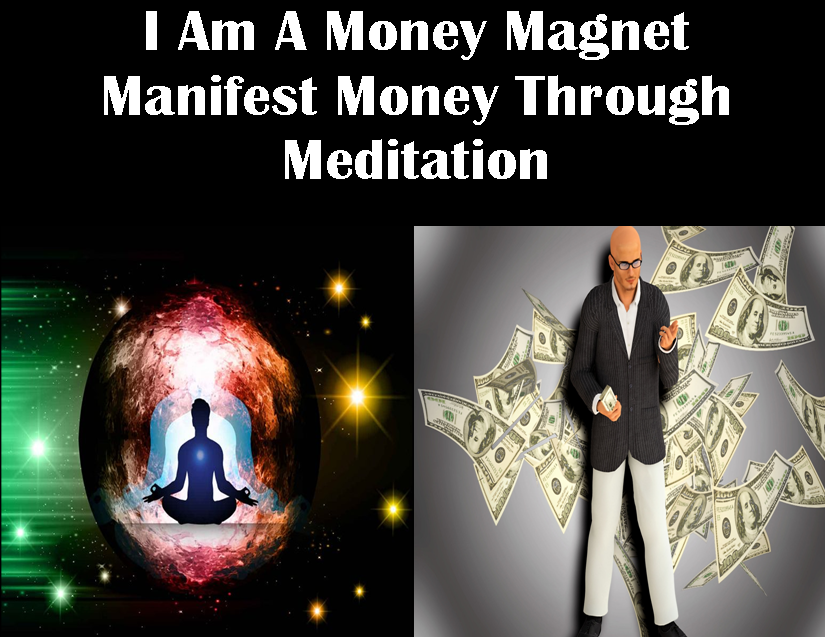 Use These Steps To Practice Meditation In Your Life, Finances And Business...


Want Poverty Free? Want To Live Stress-Free? Want To Clear Your Mind? Want To Get Rid Of All Your Fears?


If you answered Yes to any of these, then you need to use the power of meditation!

The Benefits of Meditation


Meditation looks different for different people, but one thing is for sure:  it is quickly gaining popularity the world.  It has many financial,  professional and personal benefits including:


Increases riches
Increases wealth
Increases prosperity
Reduction of stress and depression
Reduction of troubling physical symptoms such as headaches and muscle tension
That's just to name a few.

Meditation Doesn't Need To Take Hours of Your Time!




While meditation can be a prolonged activity, it doesn't have to take hours of your day. Even a ten or fifteen minute session of meditation can provide benefits if you want to be rich, successful, wealthy and healthy.


Many people prefer to meditate early in the morning before starting their day to help manifest riches, money, wealth and success. Others choose to meditate just before bed to help them relieve anxious thoughts and drift off to sleep peacefully.


There's more I'd like to share on this subject with you which is how my guide came about.

Let  Me Introduce To You...

The Power Of Meditation


Indeed meditation can bring lots of benefits to your life – money, success, riches, wealth, personal, work, relationships and more.


What's the most difficult is practicing and getting used to meditating.

It's just about keeping consistent and making time to do it.

Now, on to the guide...Here's just some of the things you'll discover inside:

Discover the benefits of meditation for manifesting riches, money, business and entrepreneurship.

Preparing your body and mind for meditation.
How to use the right posture when meditating.
Meditation exercises you can do right away.
The benefits of meditation for personal well-being.
How to clear your mind of fears and worries.
Deep breathing is the most meditative practice. Here's how to do it.
How to use visualization when you meditate. Visualization helps you relax by imagining positive thoughts, feelings, surroundings and more.


What are chakras and how can they help you with meditation? That's just the tip of the ice berg! There's a whole lot more in this guide.


How Can I Use This Powerful Guide Right Now?

You can own The Power of Meditation today for a mere $53.00.

That is a truly incredible value, especially considering the significant difference it'll make to your life.


Did I mention this eBook is only
$53.00
? Save
$200
– costs
$253
It's definitely a point worth repeating. You will be hard-pressed to find a more valuable resource.

I
'm delighted to have the chance to share this powerful guide with you, and I know you'll be very happy with the results.
Again, you will receive the comprehensive and valuable insights you need to learn how to use the power of meditation to be rich, wealthy and successful in your life for only
$53.00.

Please click the Add To Cart button right now and take ownership of this valuable eBook TODAY!

Get Instant Access Right Now