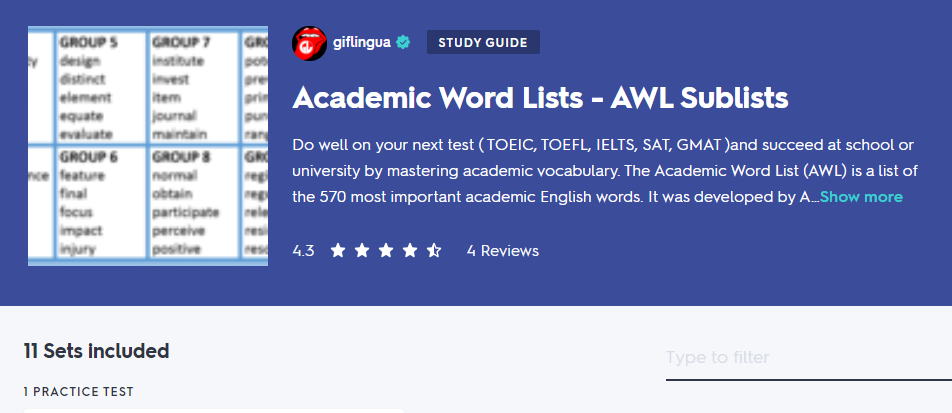 Academic Word List - AWL. Exercises. Resources. Online Vocabulary Study Platform.
On Sale
$3.95
The complete resource for teaching and studying the AWL - Academic Word List.  

1. Exercises with answer keys for each of the 10 sub-lists
2. Full word list in summary.
3. Student tracking sheet for the whole AWL. 
4. Complete online learning platform access using Quizlet study sets - professionally designed. Click the Quizlet logo to go to each set. 

Doesn't get more handy than this!