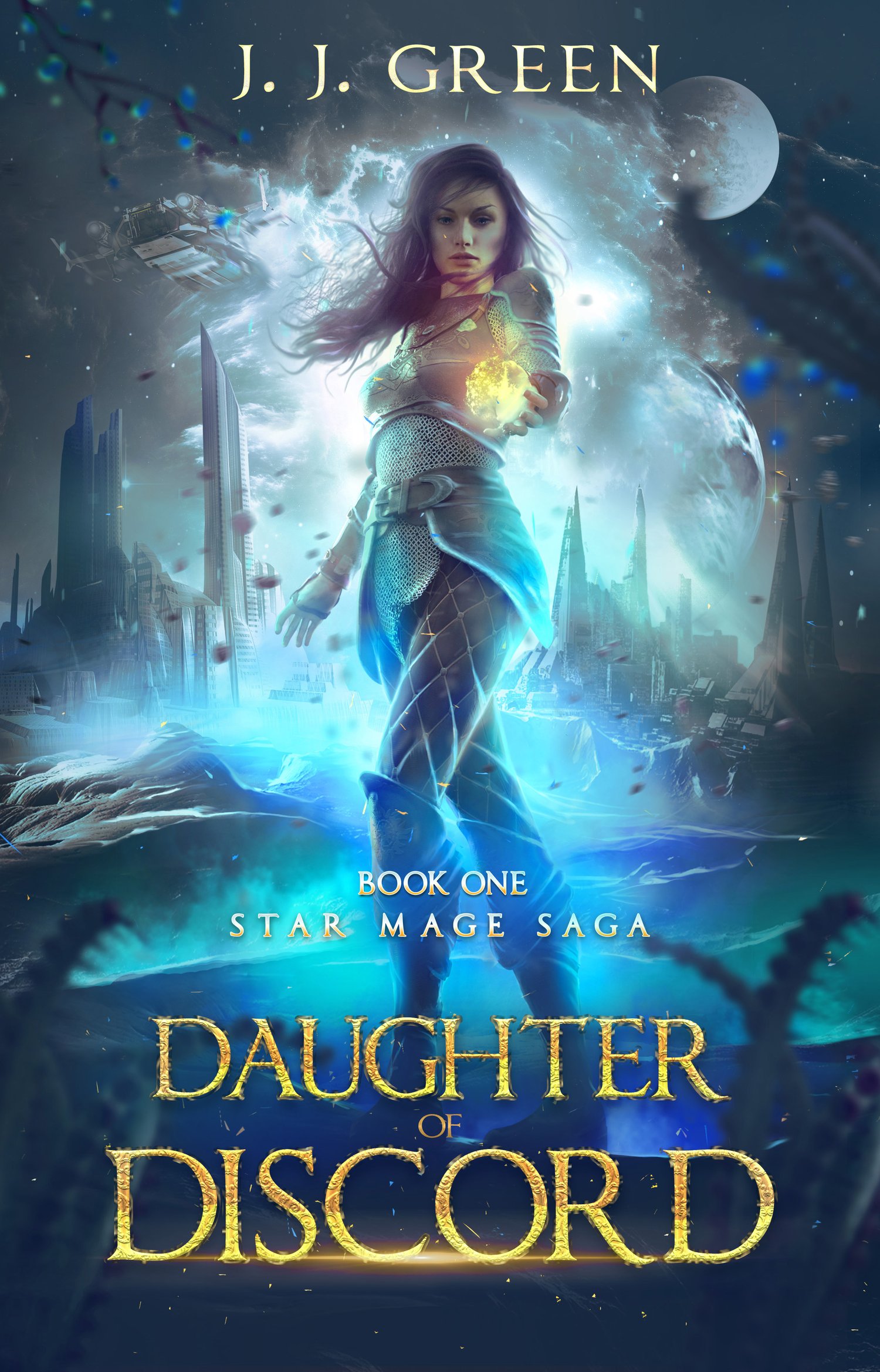 DAUGHTER OF DISCORD
On Sale
Offworld raiders test a young girl's courage

Carina Lin's life has never been easy. Forced to hide her true identity as a star mage, she and her grandmother barely get by, scraping a living on a poor, backwater planet.

But things are about to get a whole lot harder.

Her slum settlement is attacked, and she faces a terrible dilemma: help her neighbors and risk revealing her powers, or do nothing and leave them to die?

Daughter of Discord is the prequel to the dark space fantasy, Star Mage Saga.