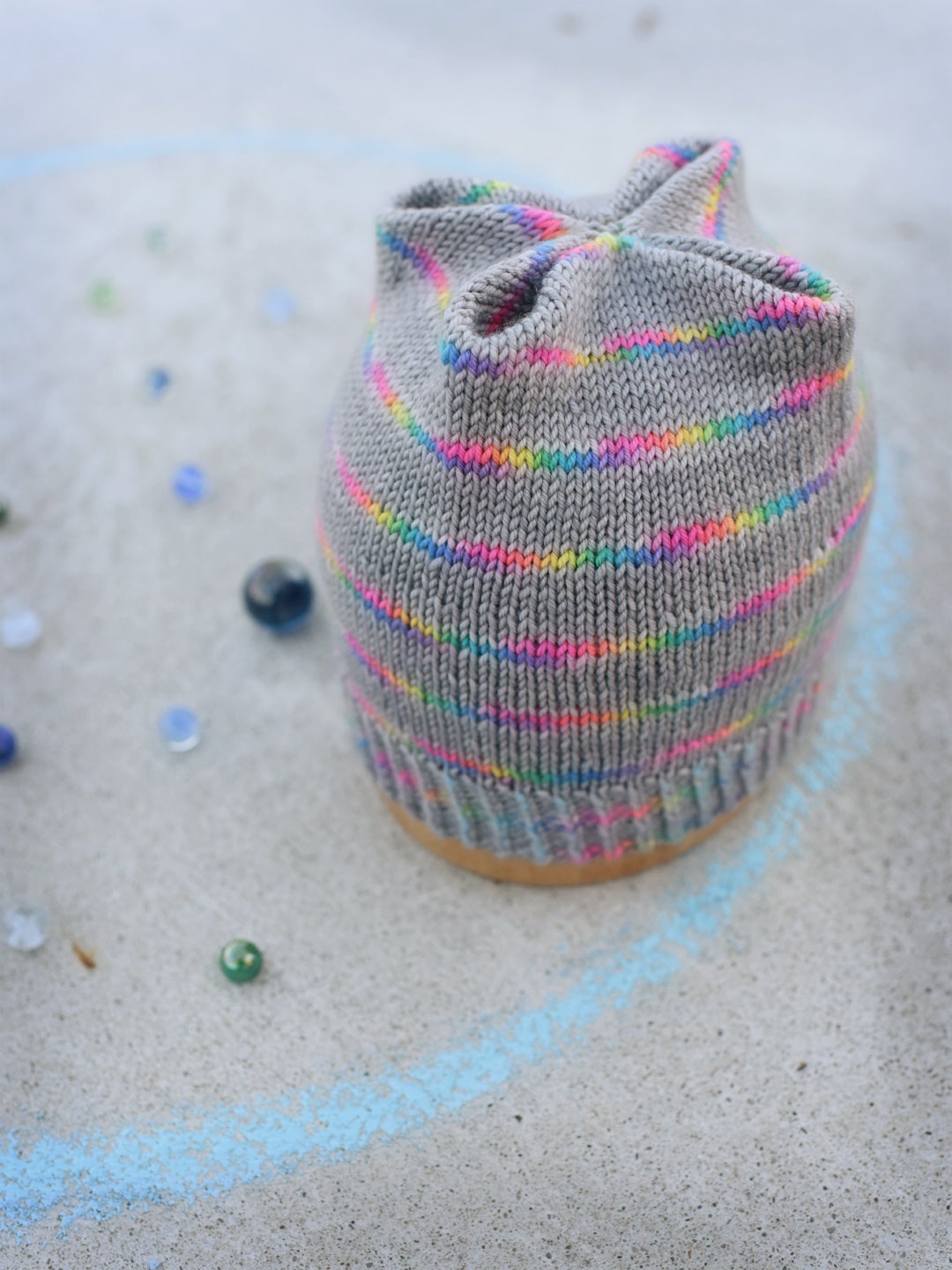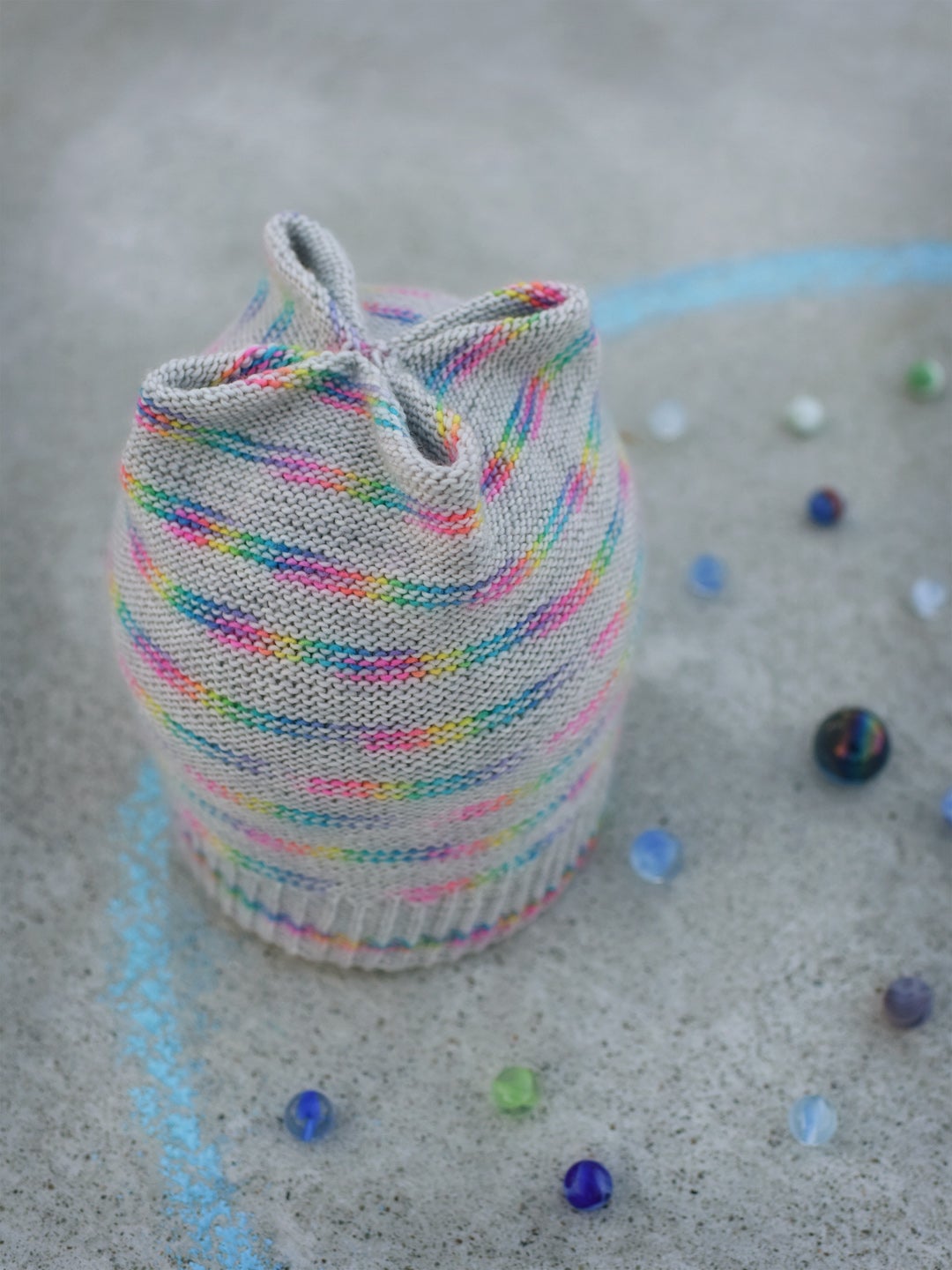 Keepsies
On Sale
$8.00
---
Keepsies noun the act of keeping something, especially something wagered in a game

---
Sometimes the yarn is the boss. The yarn is the boss, it really wants to be knit in stockinette, and it isn't going to listen to anything you might have to say to the contrary. I found myself with a yarn like that, and this is the result.

If you've fallen for the charms of a bossy yarn (or if you just have some yarn that's so pretty you need to show it off as much as possible), this could be just what you've been looking for!

The main body of the hat is just ribbing and stockinette (meaning if you can work in the round, knit, and knit and purl through the back loop, you can make this). Then, when the hat is tall enough, you do a very clever (and surprisingly easy) bit of finishing to make that adorable business on the crown. It's not hard at all (no seams, no kitchnering, no extra ends to weave in, it's all *very* mellow), and there's a detailed photo tutorial to walk you through it if you're feeling a bit intimidated.

It looks absolutely adorable, and it really is one of the most satisfying bits of knitterly magic I've ever seen. You're going to feel ridiculously clever when you make it for yourself!

---
The hat is written in five sizes (castons of 88, 96, 104, 112, and 120 stitches), and you should feel free to adjust your gauge a bit to fine tune the fit of the hat. Just be sure that you're working at a gauge that gives you a fabric you like with your chosen yarn!

I recommend working at something around 5, 5.5, 6, or 6.5 stitches per inch, and I've included a table to help you figure out what gauge you'll want to use for your size. With that range of sizes and gauges, the hat will fit a head between 15.5 and 24 inches (with *lots* of points in between).

---
This is perfect for you if:
- You have some yarn that wants to be the star of the show
- You love the idea of a reversible hat (you decide at the end if you want the knit side or the purl side showing)
- You're looking for an easy, meditative project

It's not for you if:
- You can't stand stockinette
- You hate swatching (you need to swatch to check your needle size)

---