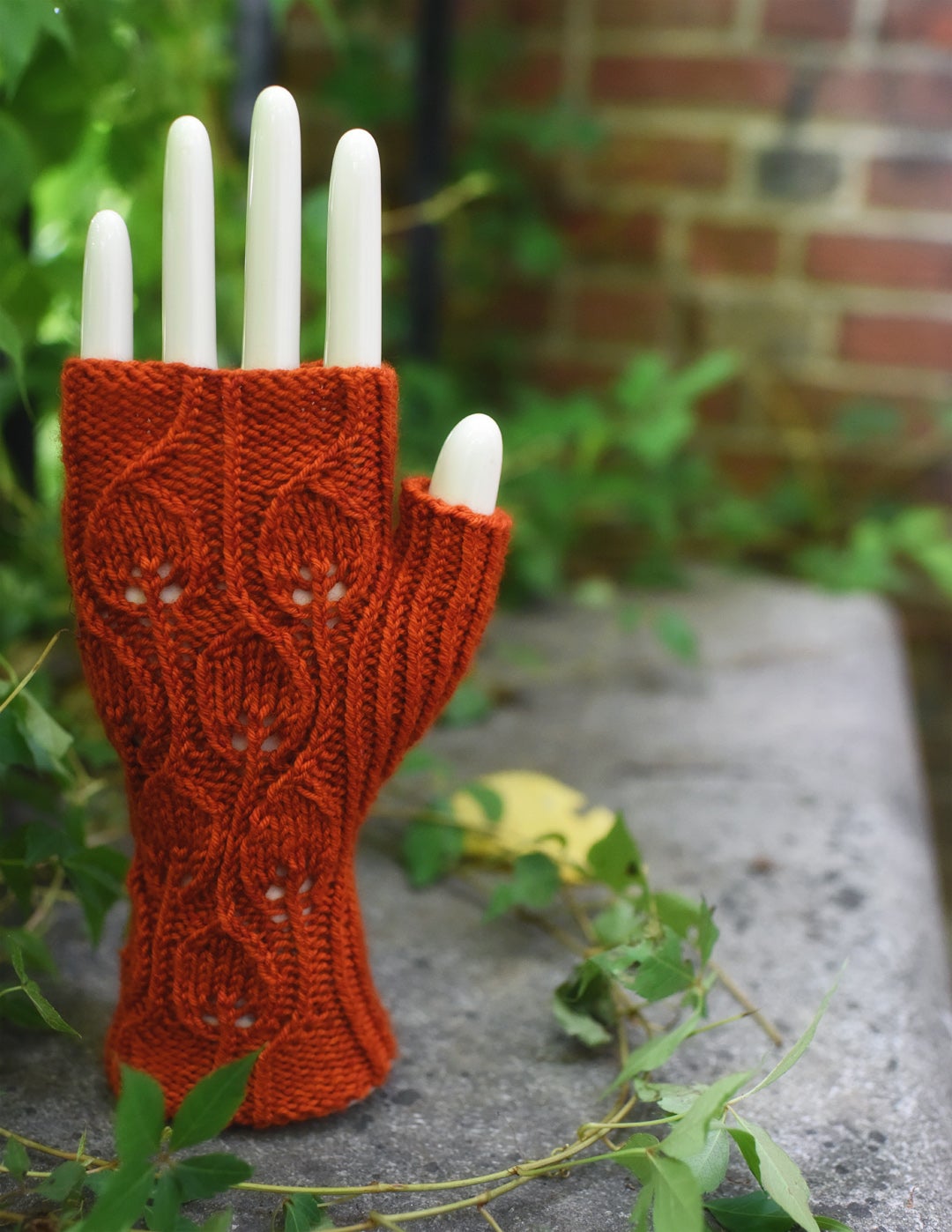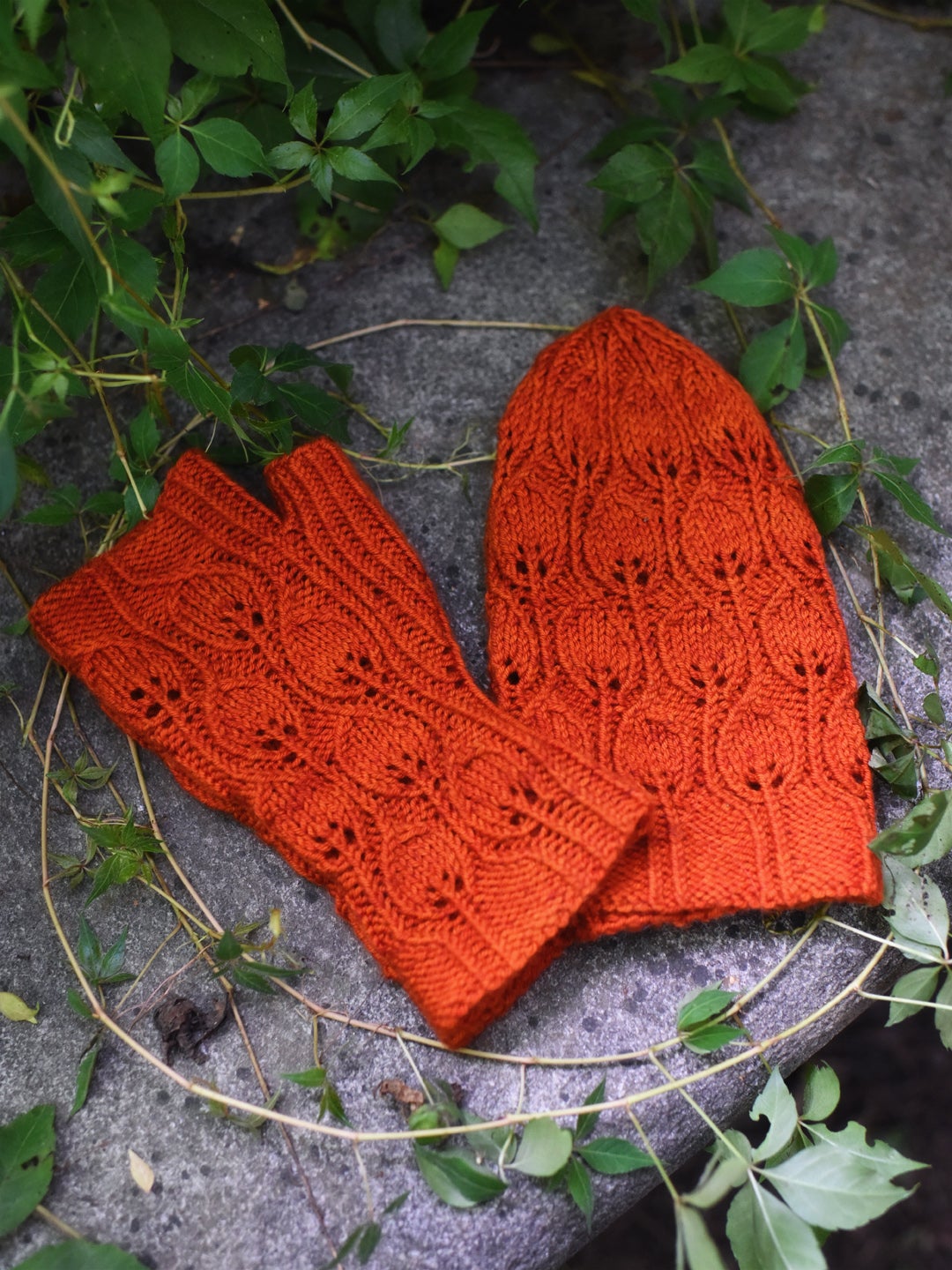 Henceforth
On Sale
$8.00
---
Hitherto
adverb
from this point on
---
Knitted leaves are magic. I'm sorry, I don't make the rules. I don't know why. I just know that it's true. There's something about them that is so lovely and so orderly and so deeply satisfying, and I cannot explain it. It doesn't make any sense at all. But it does make me happy, so I'm not going to fight it.
Plus they lend themselves to all sorts of lovely nonsense for thumbs. And you know I love a bit of lovely nonsense! Apparently they're just so cool they can't help showing off.
---
The mitt is written in six sizes (castons of 26, 30, 34, 38, 42, or 46 stitches), and you should feel free to adjust your gauge a bit to fine tune the fit of the mitts. Just be sure that you're working at a gauge that gives you a fabric you like with your chosen yarn!
I recommend working at something around 4, 4.5, 5, 5.5, or 6 stitches per inch, and I've included a table to help you figure out what gauge you'll want to use for your size. With that range of sizes and gauges, the mitt will fit a wrist between 5.25 and 10.5 inches (with lots of points in between).
---
This is perfect for you if:
- You share my helpless fondness for knitted leaves
- You are powerless to resist a tidy thumb gusset
It's not for you if:
- You don't like charts (the pattern uses charts)
- You hate swatching (you need to swatch to check your needle size)
---
If you're interested in the companion hat (shown in the second and third to last pictures), you can find it
here
. If you buy both patterns together at the same time, you'll get 50% off the second pattern (make sure you see the discount before you pay, the price for both pieces together should be $12.00).