Subscribe
Get notified of new products and promotions directly to your inbox.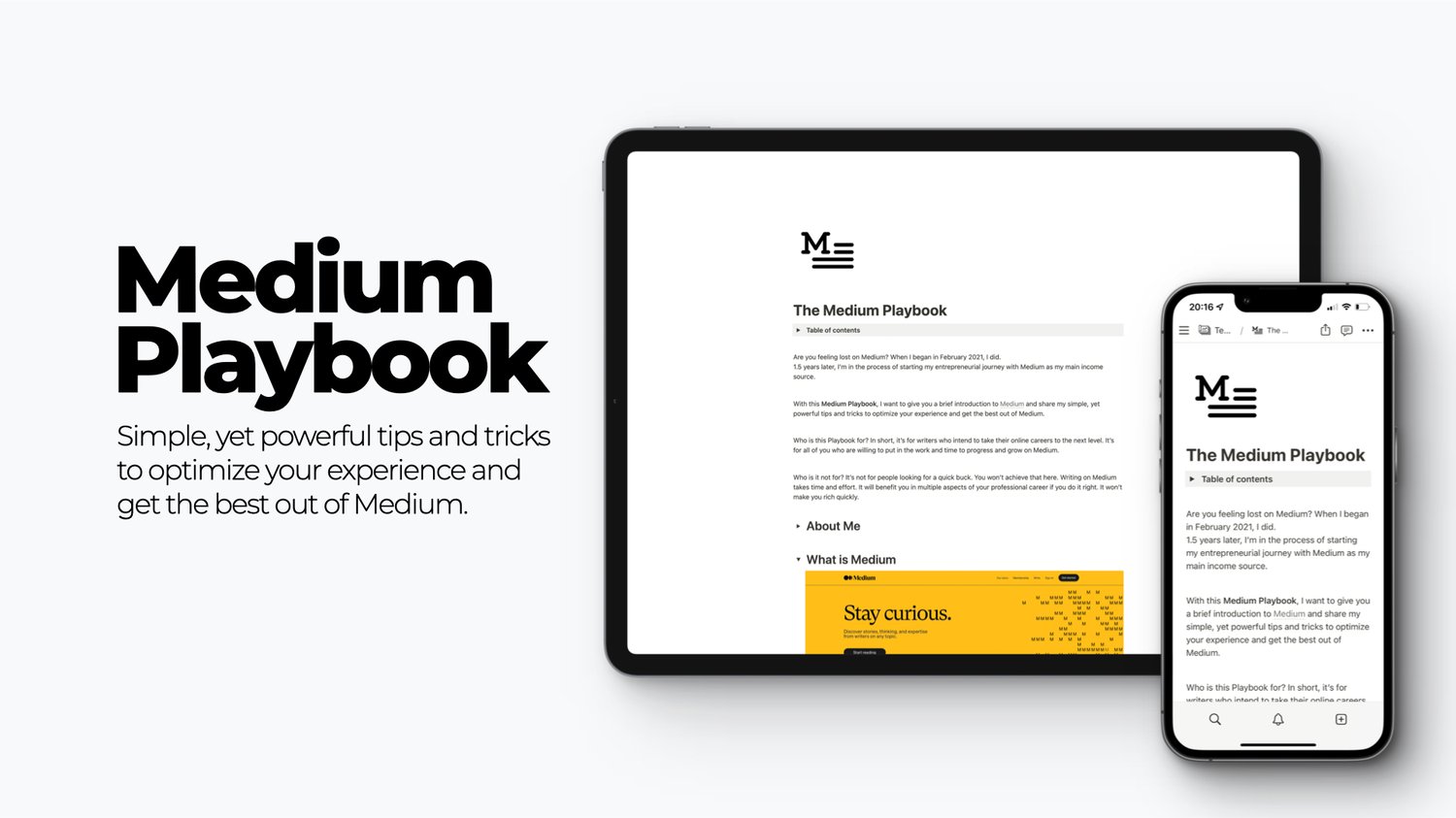 The Medium Playbook
On Sale
Pay what you want:
(minimum $29.00)
Are you feeling lost on Medium? When I began in February 2021, I did. 2 years later, I'm in the process of starting my entrepreneurial journey with Medium as my main income source.
With this
Medium Playbook
, I want to give you a brief introduction to Medium and share my simple, yet powerful tips and tricks to optimize your experience and get the best out of Medium.
Who is this Playbook for?
In short, it's for writers who intend to take their online careers to the next level. It's for all of you who are willing to put in the work and time to progress and grow on Medium.
Who is it not for?
It's not for people looking for a quick buck. You won't achieve that here. Writing on Medium takes time and effort. It will benefit you in multiple aspects of your professional career if you do it right. It won't make you rich quickly.
---
You get a Notion link after download. You can either just view that link like any regular website and bookmark it, or you can duplicate it into your workspace if you're a Notion user. If you haven't, you should try Notion. It's a great writing tool. I've created a comprehensive writing tool called Write OS for Notion. Check that out here!