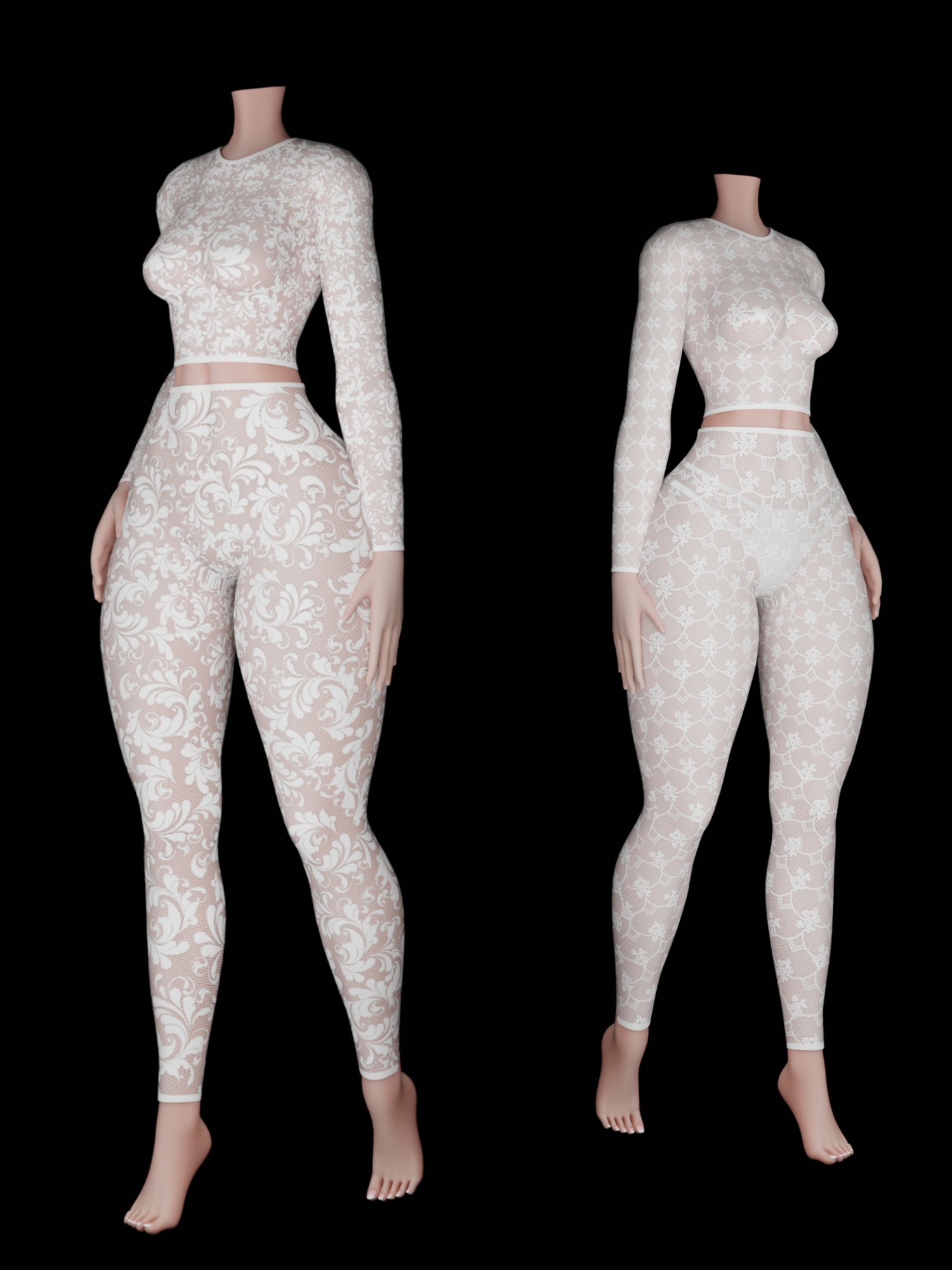 Fishnet Set
Comes with 1 top, pants, and pasties, 2 colors, and 2 textures with base color and normal maps.
-Rigged and Fitted to Zinpia's Fit Base
Stats (For the Whole Set)-
-Verts: 11k
-Tris: 22k
-Faces: 11k
-3 Material Slots
Texture Credits: https://lokisvanity.gumroad.com/ loki#3000
Base and Panties not included. You can buy them here
https://zinpia.sellfy.store/p/zin-fit-base/
https://www.yuukitrap.store/p/the-nights-young-outfit/
RULES OF PURCHASE AND TOS:
-This asset can be used on COMPLETED commercial, free and nitro models ONLY for any VR platform.
-You must credit me if used on a model by using my discord (syyanide#6669) and the link to this page so people know where they can access and buy it.
-You cannot take these assets and resell, share this package with anyone, split the purchase between others, and/or credit as your own.
-If you have any questions, comments, or concerns regarding these assets please feel free to reach out in my server
All sales are final. I do not issue refunds.