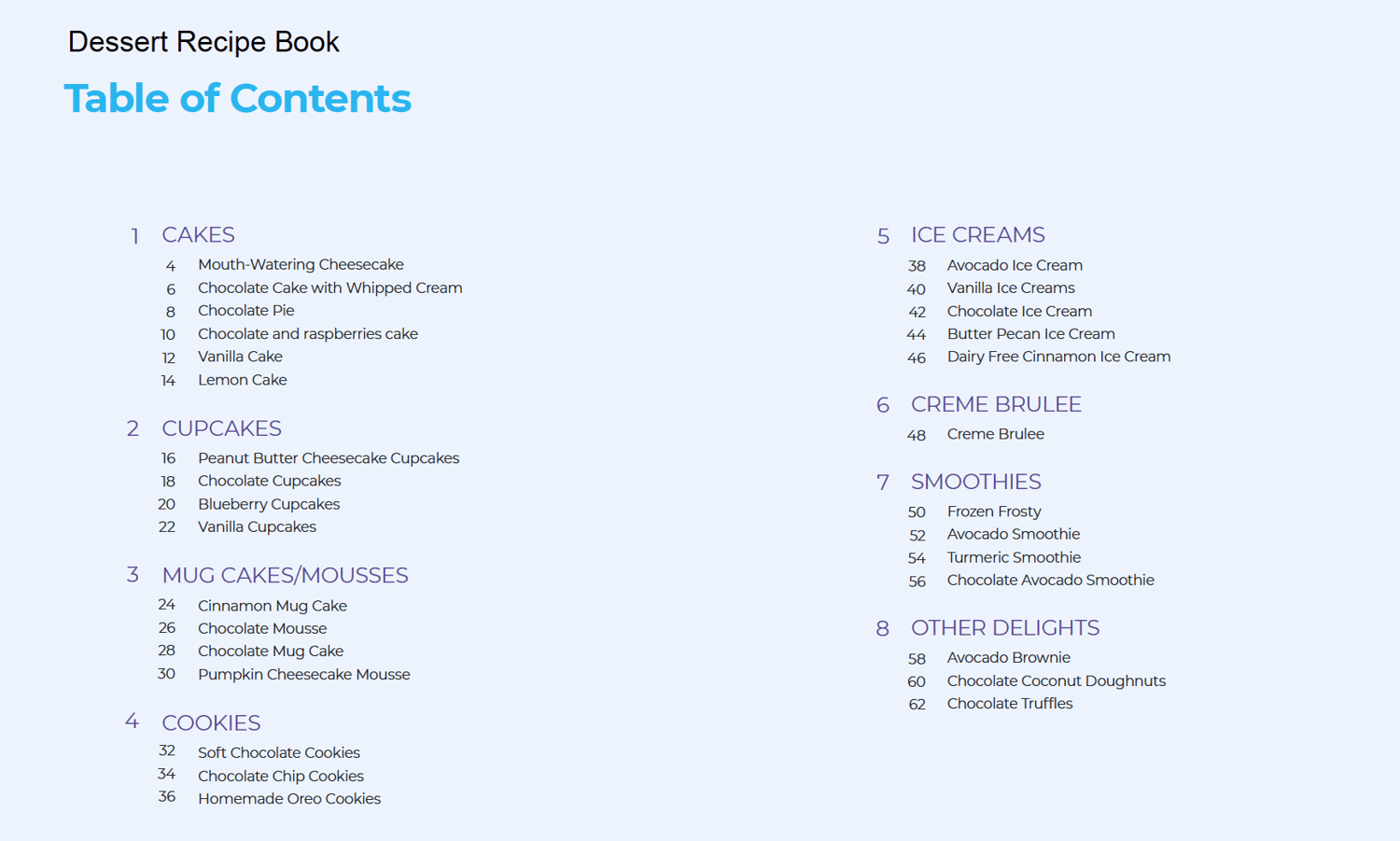 Blood Sugar Support Guide & Cookbook (E-Book) with FREE Dessert Recipe E-Book
On Sale
Bonus Dessert E-Book Included!!!
Enjoy Our 254 page 
Diabetes Support Guide & Cookbook
e-book (valued at $29.99) is a perfect way to get a jumpstart on your diabetes or Pre-diabetes, support. From it, you'll learn how nutrition and lifestyle choices affect your body as a whole, so you can manage diabetes successfully long-term. 
However, the advice is effective as long as you implement it in your daily life – making the change is up to you. Forming new habits and making them stick is never easy, so here's some tips for you:
Commit to a specific period at first. Nice and round number of 30 days work for most. You start conditioning your body and your mind to accept the change, and after the selected period ends, the habit is easier to sustain.
Make it a daily thing. Consistency is key! Keep motivating yourself to make an effort today. And tomorrow. And the day after that. Skipped once or twice? Don't kick yourself! Instead, get back on track.
Start simple. Rome wasn't built in a day. The guide will provide you with plenty of interesting and useful information. However, it's easy to get over-motivated in the beginning. So start small, implement everything gradually.
Remind yourself why you made the change. It's your health we're talking about here.
Replace Lost Needs. Have a sweet tooth, but sugar and diabetes don't mix? Focus on substituting your favorite foods with healthier options. The snack recipe section of the e-book will help with that.
The focus should be on YOU. Instead of finding, create time to improve your lifestyle. Inform people around you of your new habits and ask for their support in order to avoid any social pressure. And, most importantly, listen to your body and figure out what works best for you.
We have also added a 33 page Dessert e-book as a special treat!!
Earth's Direct Herb's Dessert Recipe Book for Diabetics features 30 mouthwatering, guilt and sugar free recipes! Whether your diabetic, prediabetic or just want to cut out some carbs....this free dessert recipe book is FOR YOU!! 
*These statements have not been evaluated by the Food and Drug Administration. These products are not intended to diagnose, treat, cure, or prevent any disease.