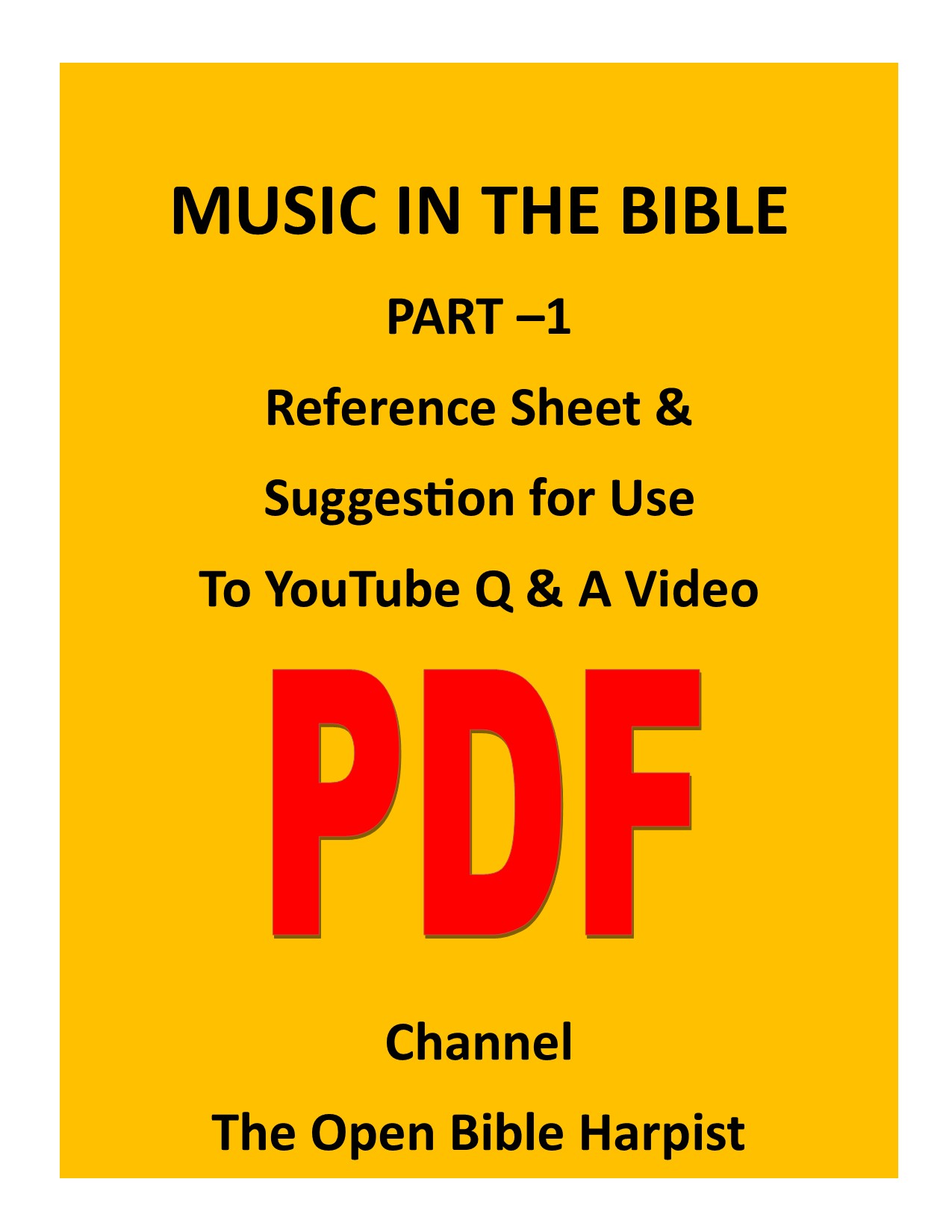 Music In The Bible Quiz Part 1 Reference and Usage Suggestion
On Sale
$0.00
These three pages provide the chapter and verse reference to Music in the Bible Quiz Part 1. In addition, it also provides  multiple  suggestion on ways in which the quiz or information therein can be used by individuals and in a whole group setting.
Download includes invitation to  a live seminar and an email address to reach the organizer directly.
Your $3.00 donation will help support the channel.. Thanks.