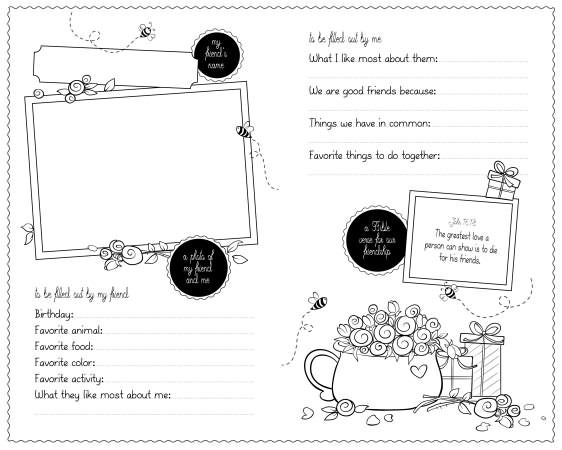 My Friends Journal
On Sale
$5.00
Just between friends! Enjoy a creative journal for you and your friends.
You'll get to know each other better, find out what you have in common and keep track of lots of other fun details about each other.
There's a part for your friend to fill out, a little for you and then a picture to color together. Don't forget to include a photo as an extra treat to the wonderful memories.