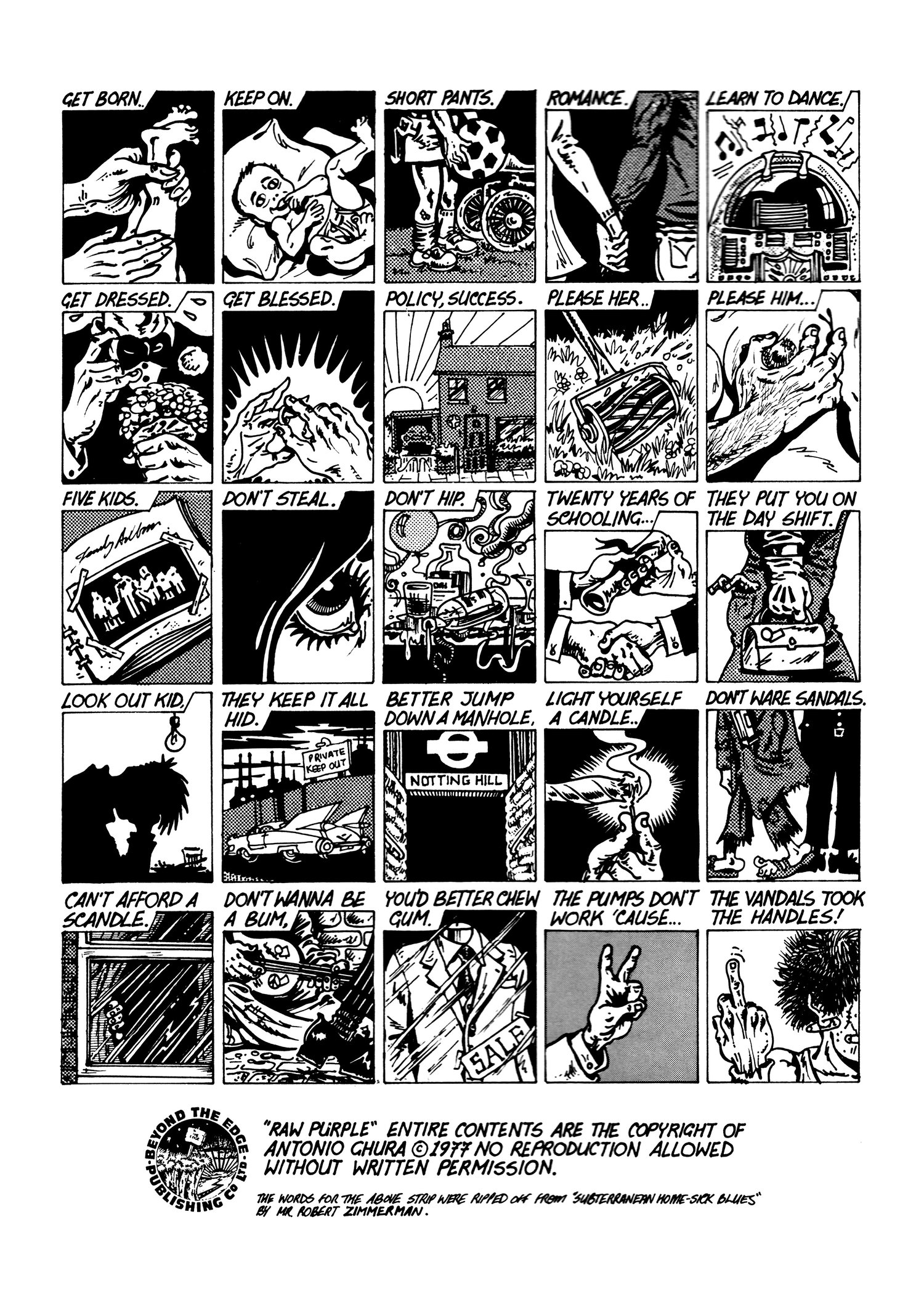 Raw Purple - Paper
On Sale
Raw Purple features such cool stories as:

"MARIJUANA MADNESS", "OLIVER JONES & HIS WEIRD PENIS" AND ALSO INTRODUCING "JONNIE GOODVIBES" - THE COOLEST DUDE IN ENDSVILLE

Published 1977 - 48 Pages - Full Colour Cover with Black and White pages

8/10 - comixjoint.com - I don't know what Ghura did for day-to-day finances, but his somewhat meager productivity in comics likely proves that he couldn't make a living on his exceptional creative talents. Of course, the nature of his work was not the easiest to market to a broad audence, either, but it certainly deserved to be seen by many more people than it was. Comixjoint will promote his artwork whenever we get the chance!