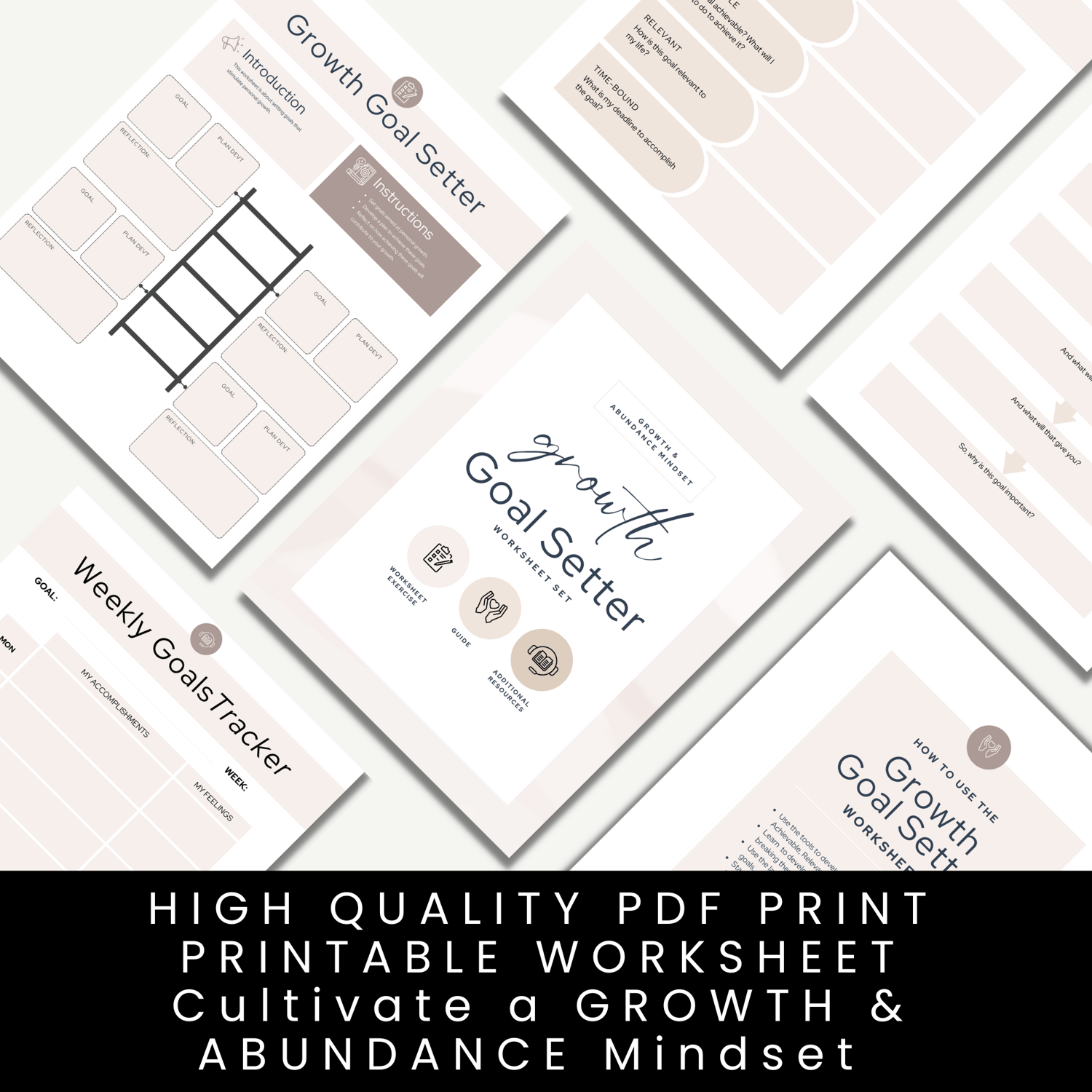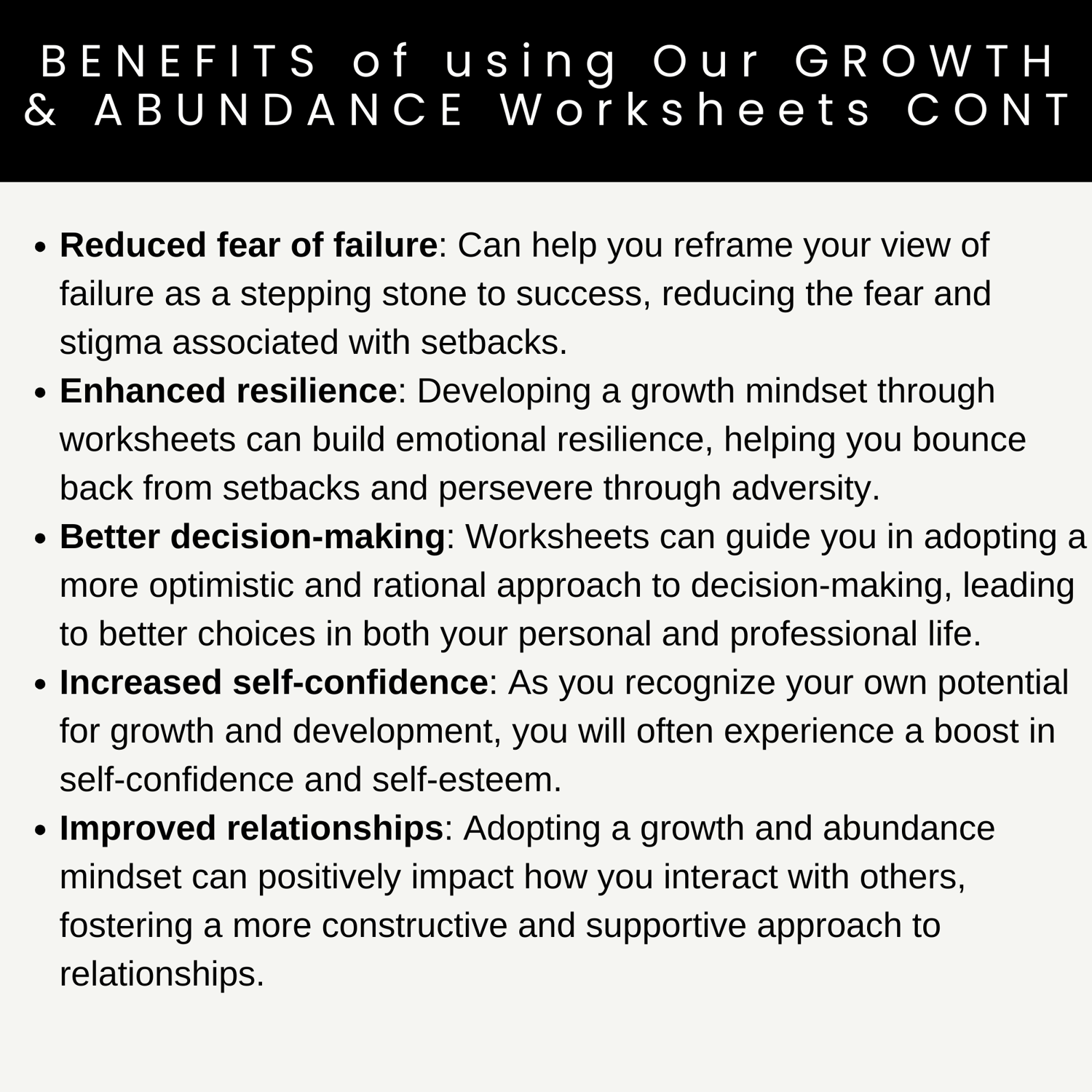 Growth Goal Setting Worksheet Set
On Sale
Growth GOAL Setting Mindset Worksheet Set
Printable and Digital Versions
---
Supercharge your journey to success with our Growth Goal Setting Worksheets - a powerful resource designed to help you set, track, and achieve your personal growth aspirations. This comprehensive set, includes both printable and digital formats (for Goodnotes or similar App), is your roadmap to realising your dreams through SMART goal setting.
You will receive both the printable and digital formats, these worksheets offer convenience and versatility to suit your needs.
What You'll Receive:
Thoughtfully crafted pages to guide your growth journey

Printable versions for hands-on engagement

Digital formats for on-the-go accessibility
- 1 x High Quality PDF Print File (Printable version 300 DPI)
- 1 x PDF Digital Version, fully hyperlinked with Index for use in Goodnotes or similar digital App. (This version has a lower resolution so not ideal for printing, this is so it takes up less space on your digital app)
Empower Your Growth with SMART Goals:
Specific Goals:

Define your objectives with precision to ensure clarity and focus.

Measurable Progress:

Establish criteria for tracking your progress and success.

Achievable Targets:

Set realistic goals that challenge you while remaining attainable.

Relevant Aspirations:

Align your goals with your values and long-term vision.

Time-Bound Deadlines:

Create a timeline to keep yourself accountable and motivated.

Goal Breakdown:

Break down complex goals into actionable steps.

Progress Tracking:

Monitor your achievements and stay on course.
Why Choose Our Growth & Abundance Worksheets:
Professionally designed for clarity, effectiveness, and aesthetics.

-Suitable for beginners and those well-versed in personal development.

Versatile – use them on paper for a tactile experience or digitally for convenience.

Perfect for gifting to yourself or anyone dedicated to self-improvement.

Empower yourself with the tools you need to reach your full potential, achieve your goals, and manifest abundance in every area of your life. 
Take control of your future, chase your dreams, and celebrate your successes with our Growth Goal Setting Worksheets. Start your journey to personal growth and achievement today.
NOTE: This is a digital product, no physical item will be shipped.