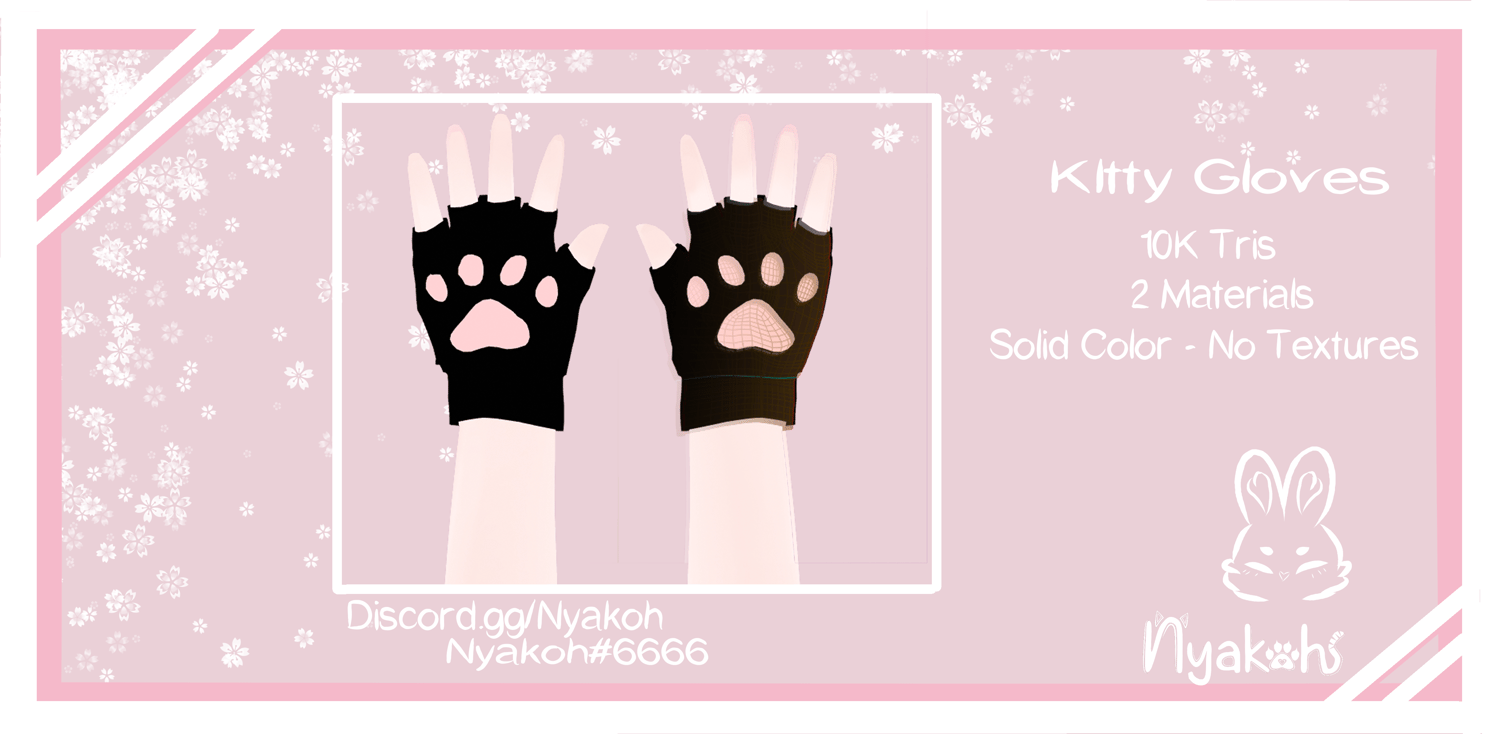 ₊ ˚. Kitty Gloves˚ ₊ ˚.
€5.00
Kitty Gloves

   - Your not allowed to use my assets Commercially if you are banned from my server
please have basic blender / unity knowledge before buying, as i will be unable to help teach you.
---
꒰ ✎ Product Content
・FBX Included
・Rigged & Weightpainted to my Chibi Base 
・No Textures
・Fully From scratch by Nyakoh#6666
・──・─・✿・ ─・──・
---
꒰ ✎ TERMS OF SERVICE
・It is prohibited to redistribute to sell any data of my Kitty Gloves
    - Includes Mesh, Bones, Weights, 

・Redistributing or reselling my assets is not allowed
・My assets you purchase from my shop are not refundable.
do NOT share my products anywhere, nor give out to anyone under any circumstances
My assets may not be sold on anything lower than the price of said asset itself
proper credit, if there isn't any proper credit, you gotta take the model down or change what asset you used by me.
---
꒰ ✎ Disclaimer
・DO NOT purchase this if you have no unity knowledge.
・All of the sales are final - No Refunds・Nyakoh does not guarantee or take any part in any troubles or disadvantages caused by using this 3D model. - If a situation occurs in which this agreement cannot deal with malicious use of this 3D model,
---


discord.gg/Nyakoh
Nyakoh#6666


i am not responsible for any trouble, loss or damage caused by using this model data.
Failure to follow these terms allows me to take legal actions against you.