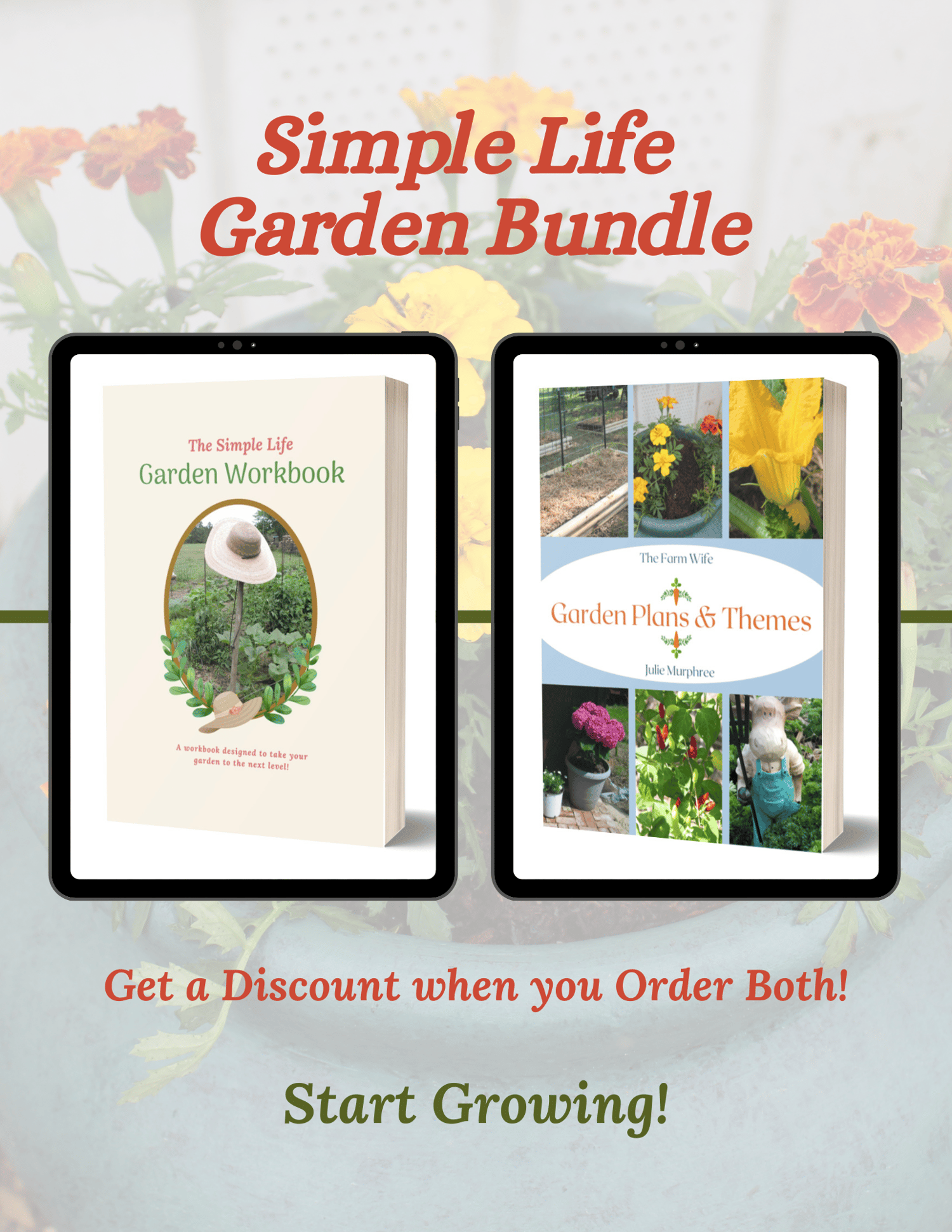 Simple Life Garden Bundle
On Sale
$15.00
If Gardening is a goal for your Simple Life and Homesteading Journey, you just can't miss with this Simple Life Gardening Bundle! Not only do you get great information and worksheets, but it is also a great way to exercise your frugal nature, as well!
In the Simple Life Gardening Bundle you will find:
The Simple Life Gardening Workbook
(Individual price: $9.99)
Most of us know the basics of gardening. This workbook isn't a beginner's guide. Instead, it helps you move to the next step of gardening. You will find information on:
There are also plenty of worksheets to help you plan for your garden!
Terminology
DIY Garden Projects
Garden Styles
How to Start your own Garden Journal
Garden Plans & Themes eWorkbook
(Individual price: $7.99)
In this fun but beneficial Garden Plans & Themes eWorkbook, you can learn the basics of how to plan for Theme Gardens using Companion Planting and start creating your own fun gardens no matter what size your planting space is!
This eWorkbook includes:
The Basics
Types of Theme Gardens (including gardens for the birds and the bees!)
Plant Charts
You will also find Worksheets to help you keep track of your seeds, containers, a handy grid to help you lay out your new theme gardens, and more! 
Instead of paying the Individual Price for each book (a total of $17.98) – you can get both books for only $15.00!