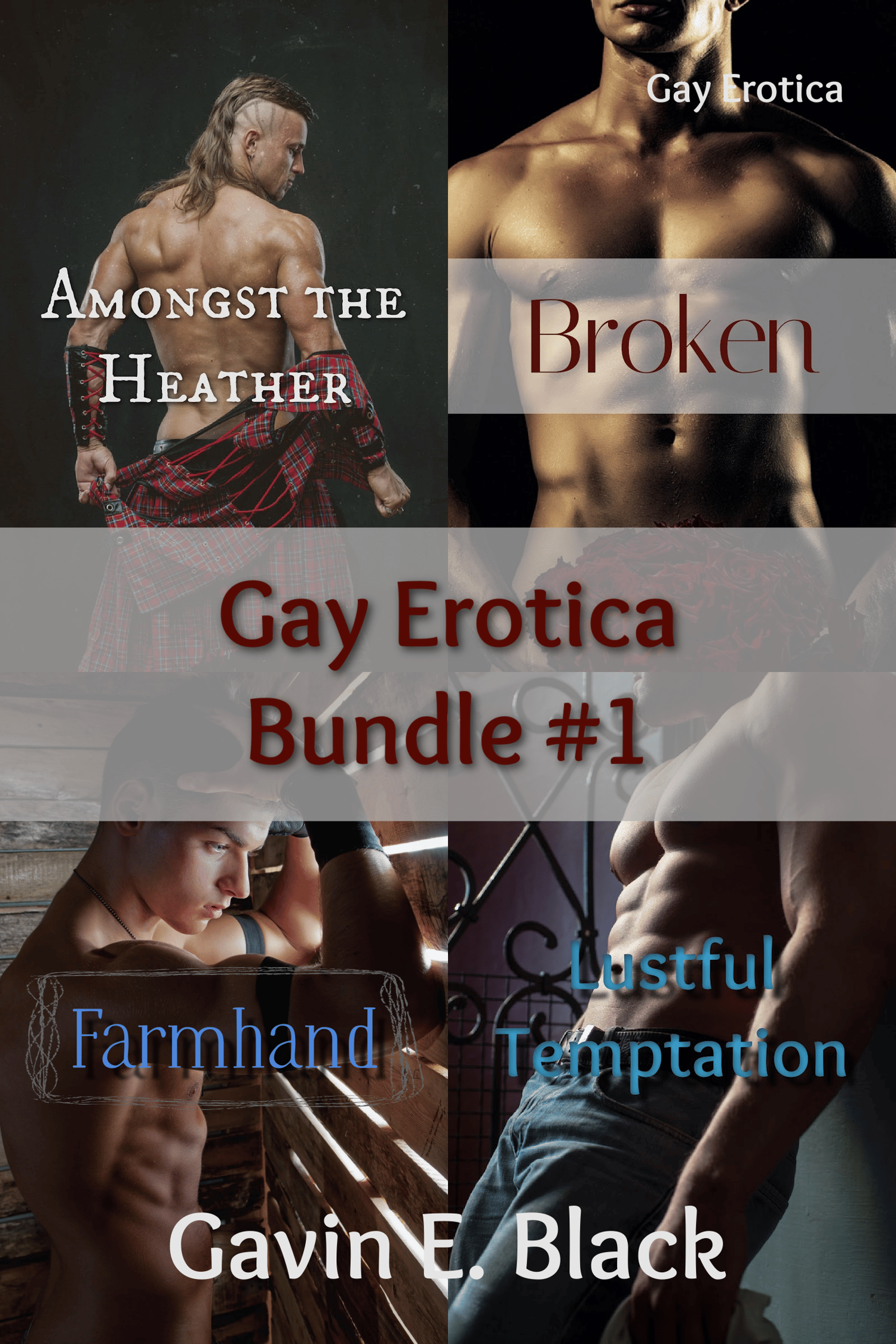 Gay Erotica Bundle #1
On Sale
Bundle of FOUR Gay Erotica titles by Gavin E. Black. Hot, hard, and carnal. 

(Amongst the Heather): A threesome in the highlands of modern-day Scotland. Angus is on the lookout for men interested in continuing the Highland Games somewhere scenic away from the village. He finds two—a couple of burly, furry bears. Their ample bellies and thick beards are exactly what Angus is looking for. Amongst the heather, will this cub be satisfied by what these men are looking to do to him? 

(Broken): The thrashing he's willing to take—maybe he's broken. Robert turns out to be more aggressive than Daniel had been expecting. He plays his part, obeying everything that is asked of him. Robert has paid for him for the whole night. What he's willing to endure; Daniel knows he must be broken. 

(Farmhand): A desire to be used by multiple men comes to fruition. One night turns into two when Shaun offers more of his body to the other farmhands. After being bred, Rex, the farm manager takes a special interest in him. He wants even more of what Shaun has on offer. His summer job is turning out better than Shaun ever imagined it would. 

(Lustful Temptation): Have you ever been tempted by a stranger? Nathan is minding his own business planting a hedge in a customer's yard. Evidently, the owner of the property has other ideas. The temptation of what's on offer proves too much for Nathan. He will be planting much more than a hedge this afternoon.