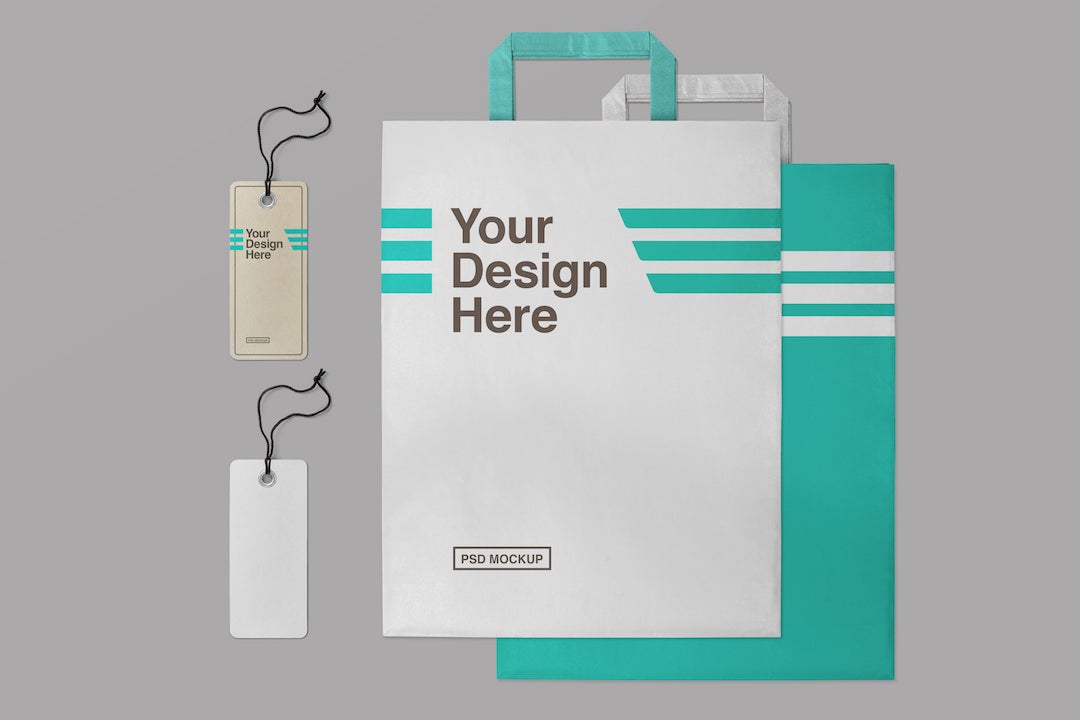 Shopping Paper Bag & Label Tag Mockups
On Sale
$5.00

About:
This mockup will help you improve your presentations or any other project. Here you will find quality images, photographed in high resolution in our studio. All objects, lights and shadows are isolated. Mockups are easy to edit via Adobe Photoshop™ Smart Objects. It is useful, elegant and easy to apply. Perfect for print and web design. Surprise your customers with quality and beauty!
Features:
Isolated objects;
Changeable background;
Separate light and shadow layers;
Place your own image with Smart Objects;
Professional photos.
File Informations:
File Type: PSD;
Dimensions: 5500 x 4500 px;
Resolution: 300 DPI;
Requirements: Adobe CS4+.

License:
All our products are royalty free for use in both personal and commercial projects. The license grants you, the purchaser, a non-exclusive worldwide license to make use of the product you have purchased. The purchase price is a one-time cost with no further assessments or renewal fees. Owners are not required to link to the company or to identify the source of Avelina Studio. Of course, if you choose to share the positive aspects of the product, we wouldn't object!
Permitted Actions
The products may be revised if you choose to do so, but revisions are your own responsibility and we are no longer liable for the products. There is no limit on the number of files which can be purchased and each file may be used as many times as you wish.
Banned Actions
The products may not be re-distributed in any way. This includes in tools, as templates or as a stock item. It may not be distributed with source files. You may not lease, license or sub-license. It may not be distributed as a single mockup or as part of a bundle, even if it is modified. It is forbidden to distribute the products in its original form or with changes. This ban extends to free distribution of the products.
If you're still unclear about what is or isn't allowed under the our license, or you want any different license to use our files, please contact
hello@avelinastudio
for clarification.