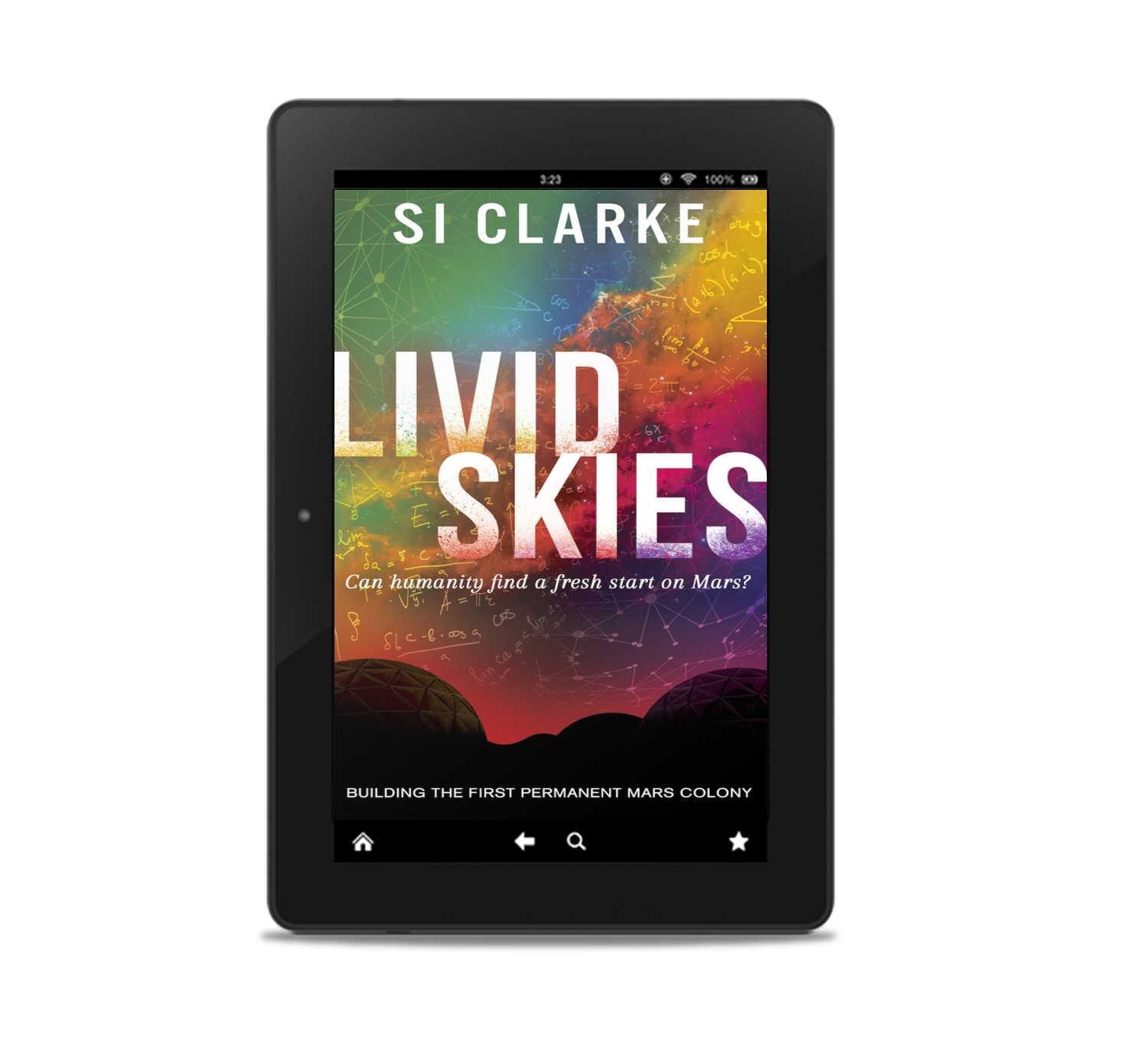 Livid Skies (White Hart series #2)
On Sale
£3.99
Pay what you want:
(minimum £3.99)
A fresh start, a queer social liberal dream, and a planet that wants to kill you.
Carving out a life on Mars is no easy feat. With Earth in the throes of a devastating pandemic, autistic scientist Devon and her fellow colonists are faced with the momentous task of establishing a new society – one that learns from the past and prioritises sustainability over short-term gain.
Noble aspirations are easier said than done, though – especially when the entire planet wants to kill you. Grappling with the realities of human nature and with their batteries slowly dying, the colony's 150 women and 10 men must overcome their differences to create a lasting community.
But things aren't always what they seem and maybe the colonists aren't as alone as they thought…
Perfect for fans of Mary Robinette Kowal's
Lady Astronaut
 series and the writing styles of Robert J. Sawyer and Becky Chambers.
This thought-provoking sci-fi novel blends classic science fiction ideas with neurodiverse and LGBTQIA+ themes.
______________
Because I'm based in the UK and my account is held in pounds sterling, this book is charged GBP (£). If you choose Paypal, it will charge you in your local currency and the price will be similar to what you'd pay on other retailers.
You will receive your choice of epub (suitable for most ereaders or devices), mobi (for Kindle), or PDF files (for reading in your browser).
Files will be delivered by BookFunnel. 
If you'd prefer to buy from a
traditional retailer
, it's available everywhere now.