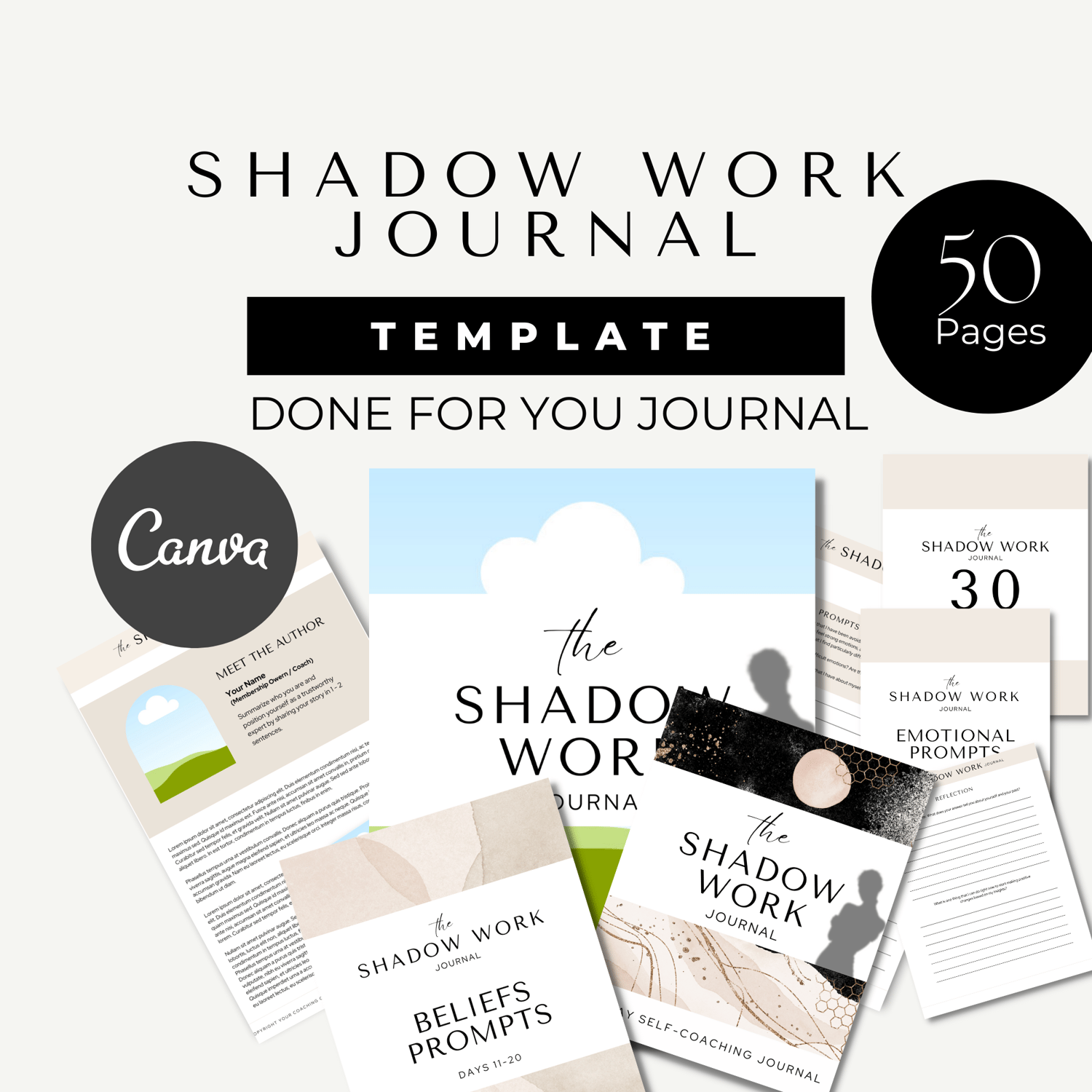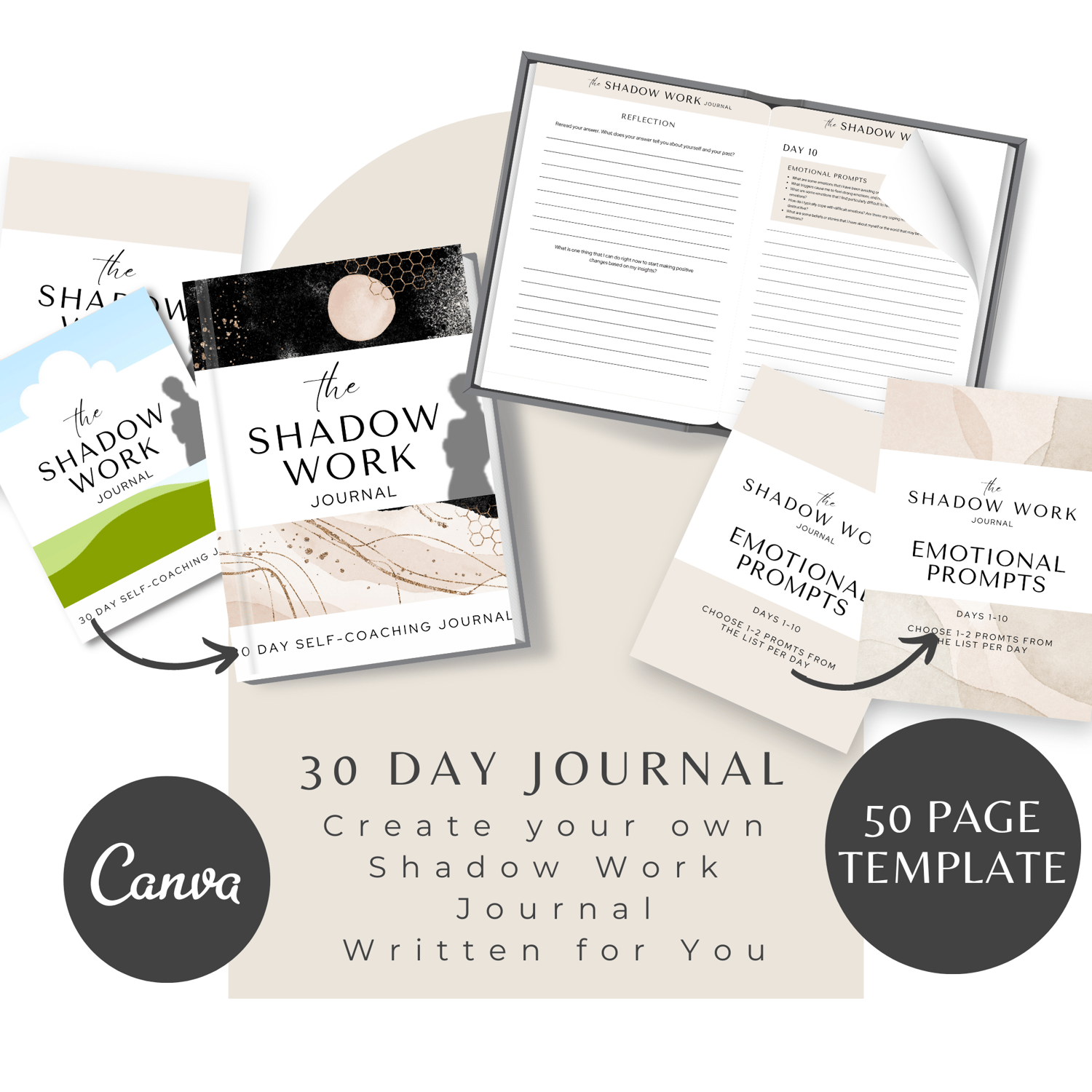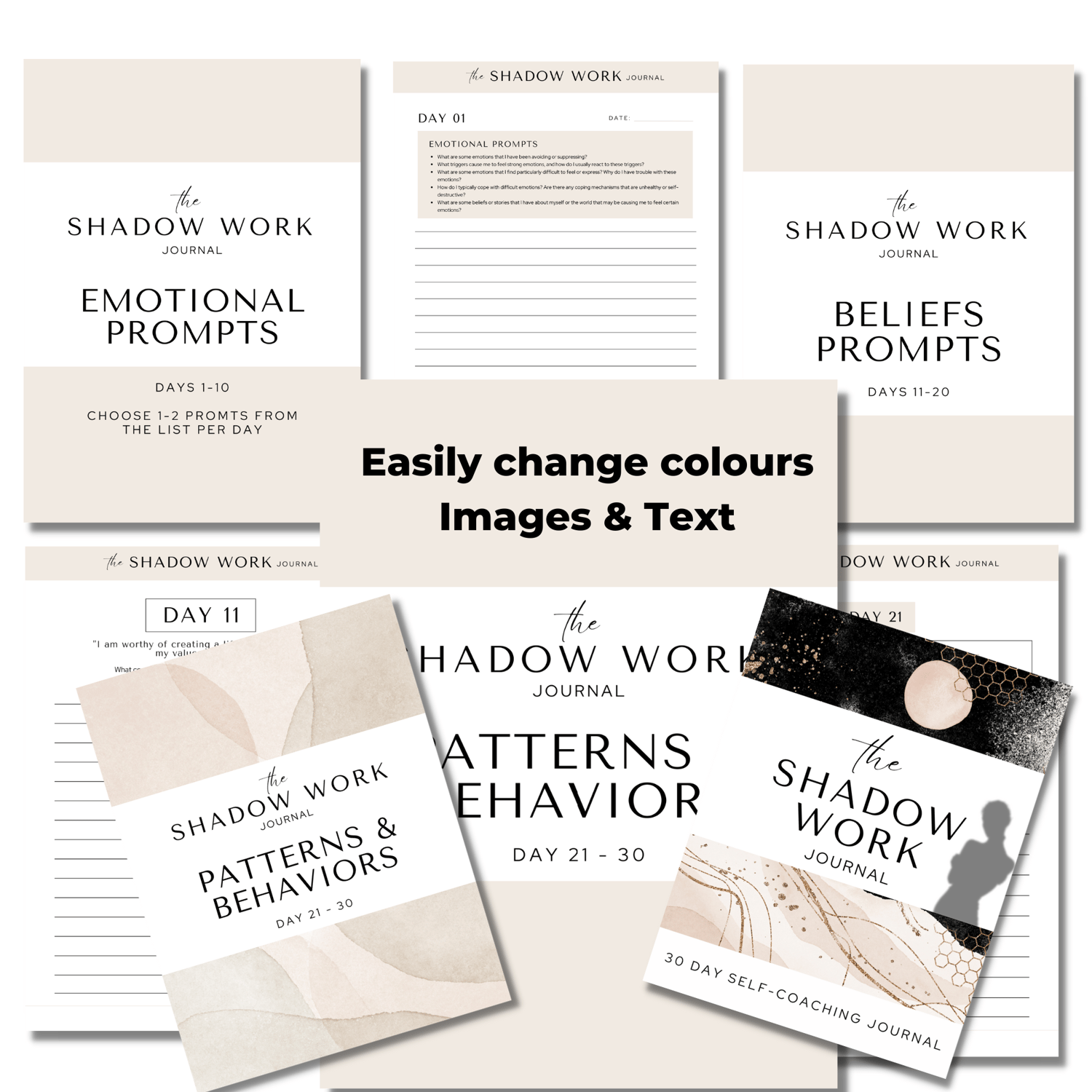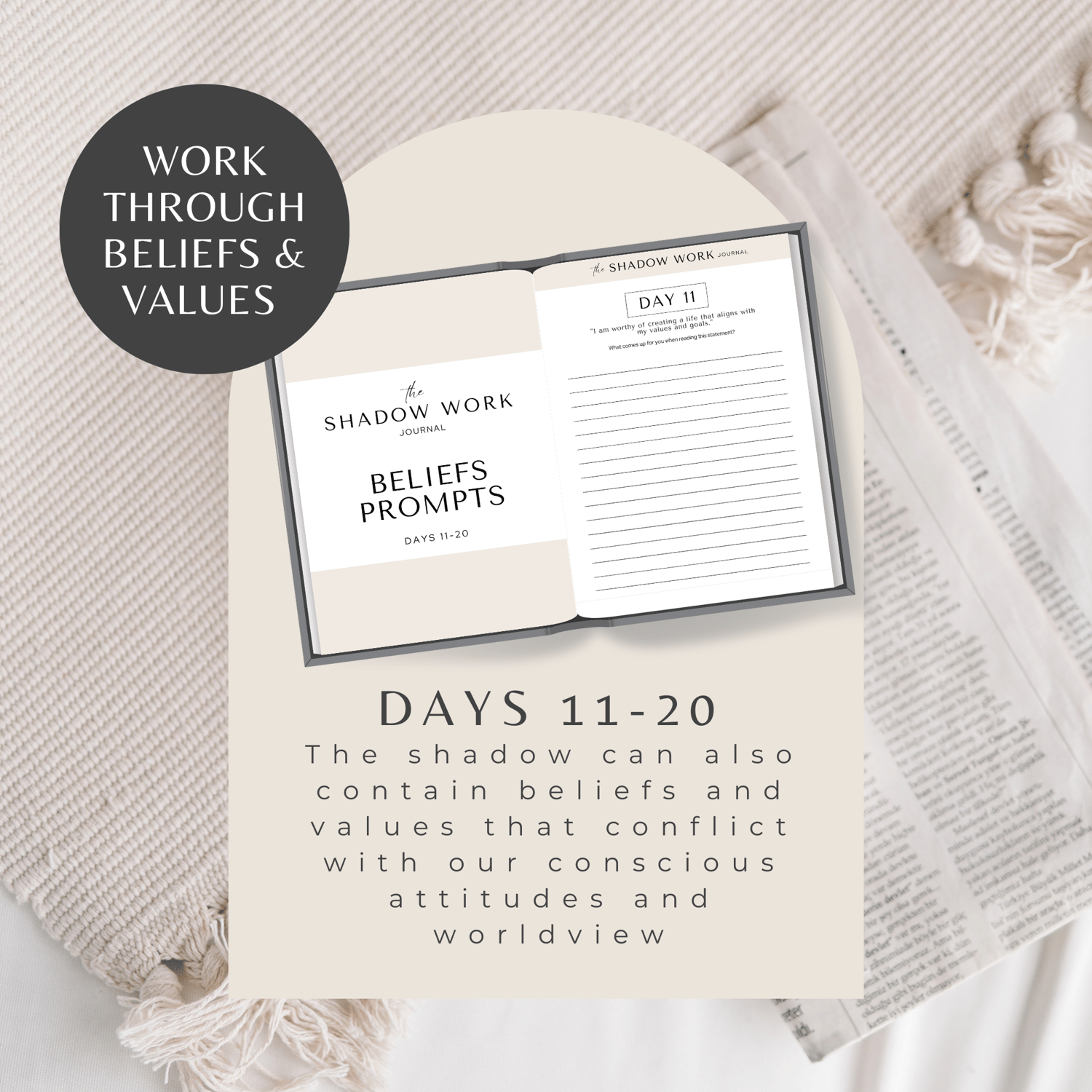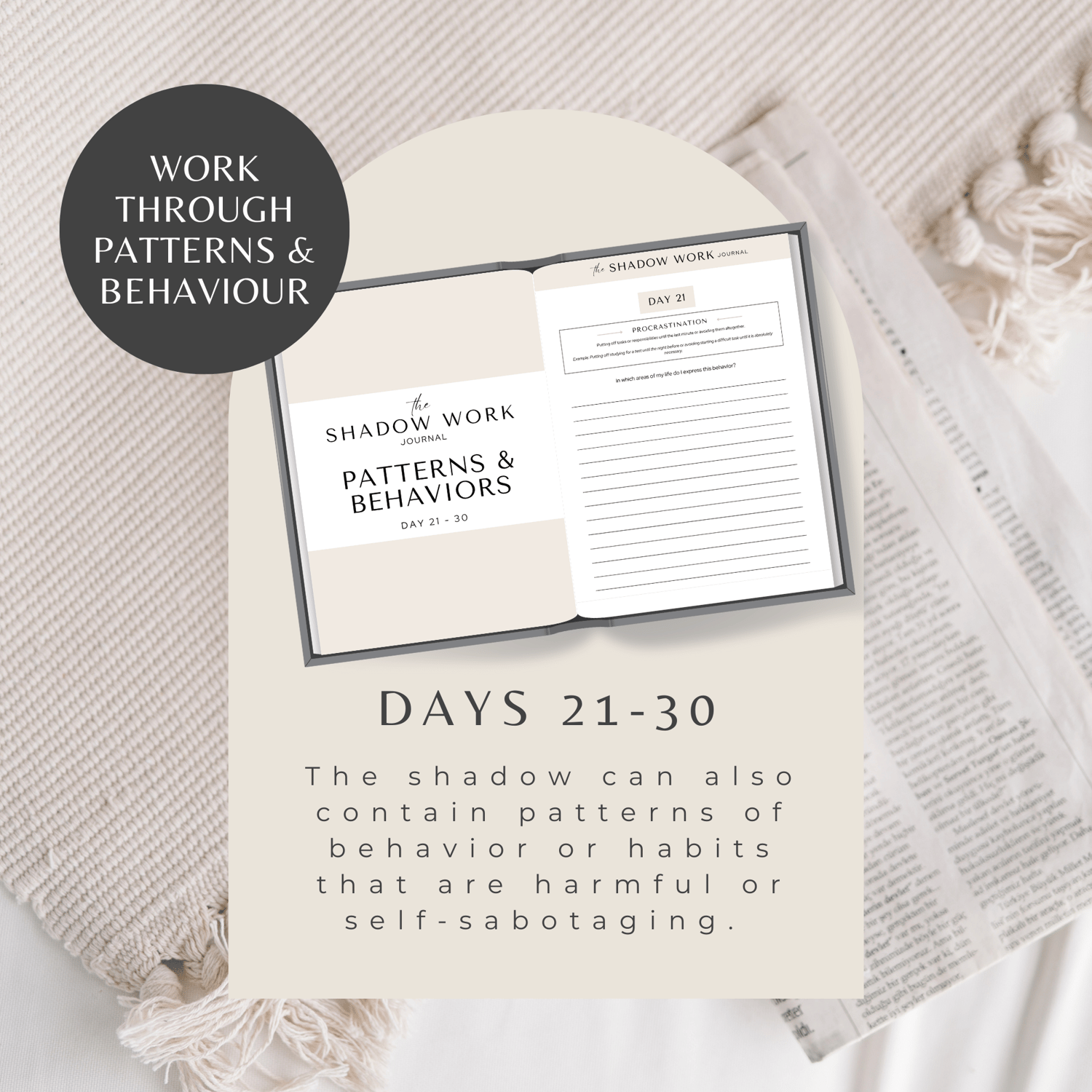 Editable SHADOW Work Journal template CANVA
On Sale
DONE For YOU - Shadow Work Journal - CANVA TEMPLATE
Create your own customisable Journal in Minutes! 
30 Days of healing journal shadow work prompts
Shadow work journaling is one of the most soul-searching forms of self- improvement and perhaps one of the most powerful; it's not easy – but it's worth it. This journal is designed to help your clients explore the unconscious parts of themselves and to bring them into conscious awareness in a safe and supportive way.
Now you can create your own shadow work journal for yourself or your clients. 
This journal is easily edited in CANVA. You can add your name, change the font, text and colours to suit your brand. 
Simply add your images and you will have a beautiful journal your clients will love.
What's Inside the Journal: 
- 50 Page CANVA TEMPLATE (US Letter Size- You can easily resize in CANVA if you have a paid canva account) 
- Explores the 3 main areas of shadow work (Emotions, beliefs & values, patterns & behaviours)
- 30 Days of shadow work journaling prompts 
YOU CAN:
- Use this template for your own personal or business use only (PDF or Printed)
- You can use it to create a FREEBIE or product for your MEMBERSHIP program, work with COACHING clients, or for your own personal development (PDF or Printed) 
YOU CANNOT:
- You are not allowed to resell or redistribute the TEMPLATE even if you make modifications to it
- You are not allowed to use the template as a main selling point for your course or membership program
____________________________________
You will receive an Instant download PDF with a link to the Canva template. 
- You will also receive a 9 Page CANVA Guide : Everything you need 
to know to get started with CANVA.

NOTE: This product is a DIGITAL Download, no physical item will be shipped