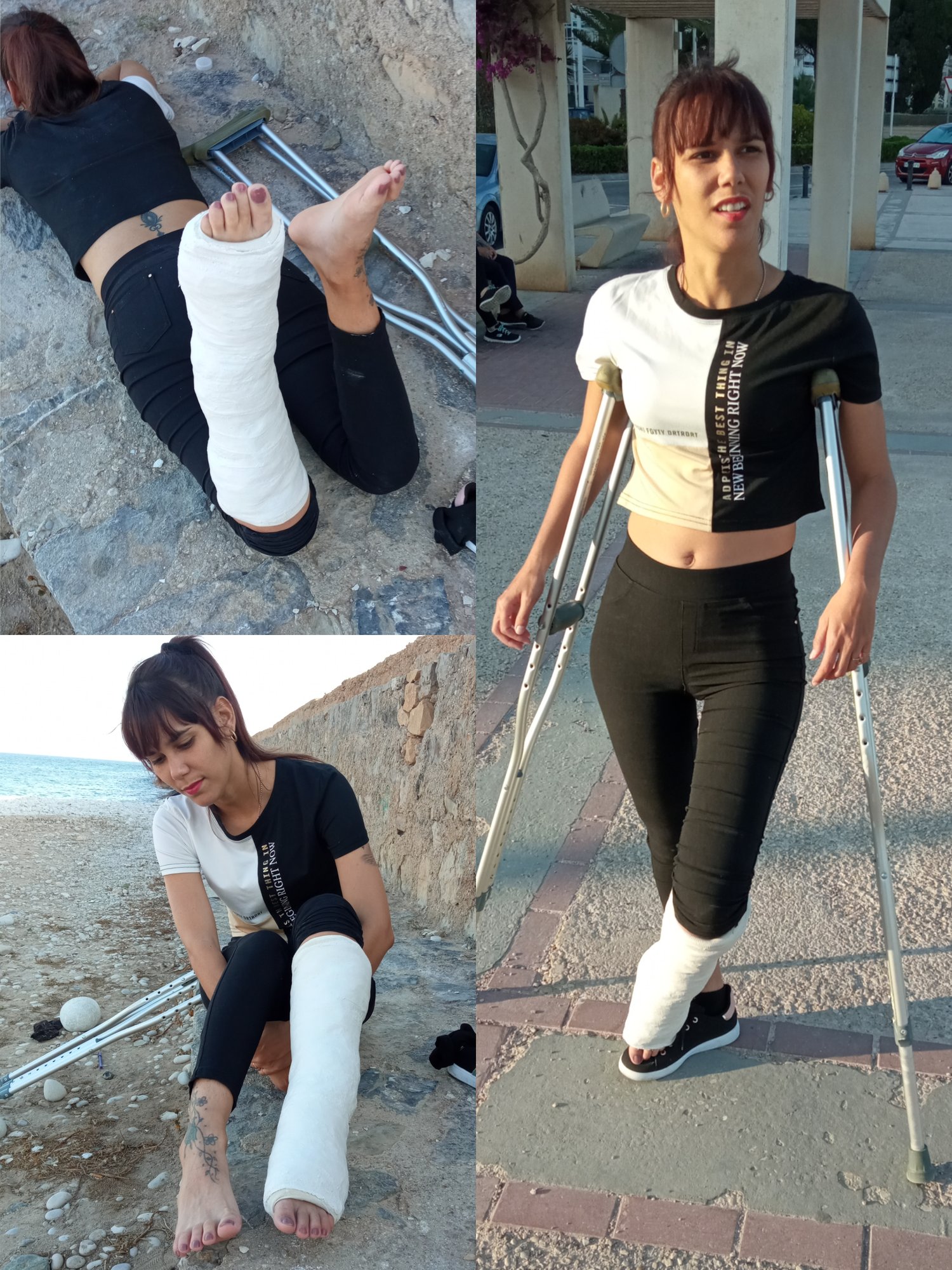 SLC crutching and interview - Naomi -
€16.00
25:06 minutes long. Full HD video. Sound on.
During the video she is crutching next to the ocean with a lot of tourists around. She is using a huge plaster cast with her toes exposed. Her toenails are paint it purple.
Secondly she is resting her casted leg and takes off her other shoe while I am interviewing her about her cast, crutching experience...She is also showing both feet with a great-close up shot of her both soles and toes.
Finally she return to the promenade and is crutching with a lot of tourist around looking her while is crutching. At the end she is hopping a few meters while is drinking water in a fountain.