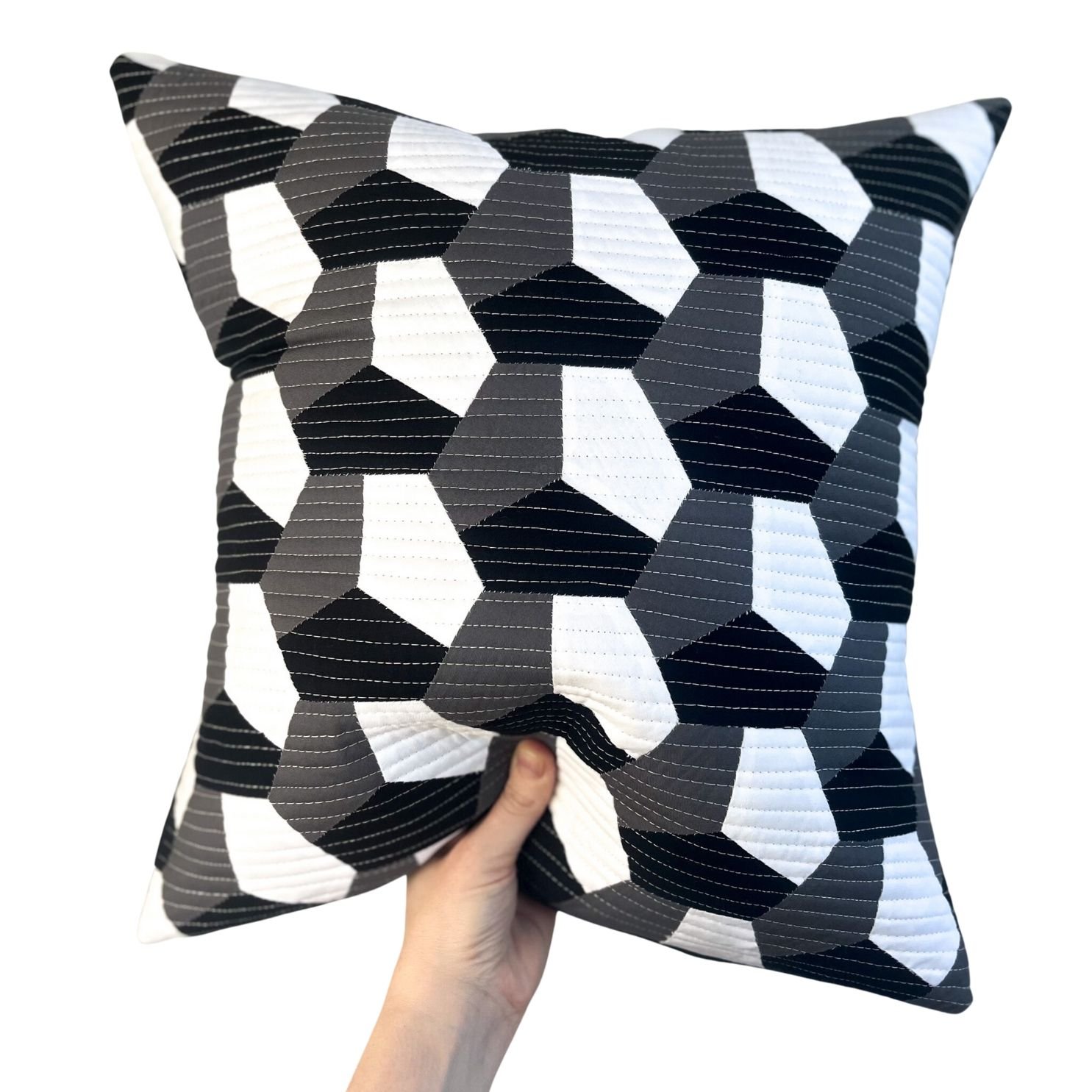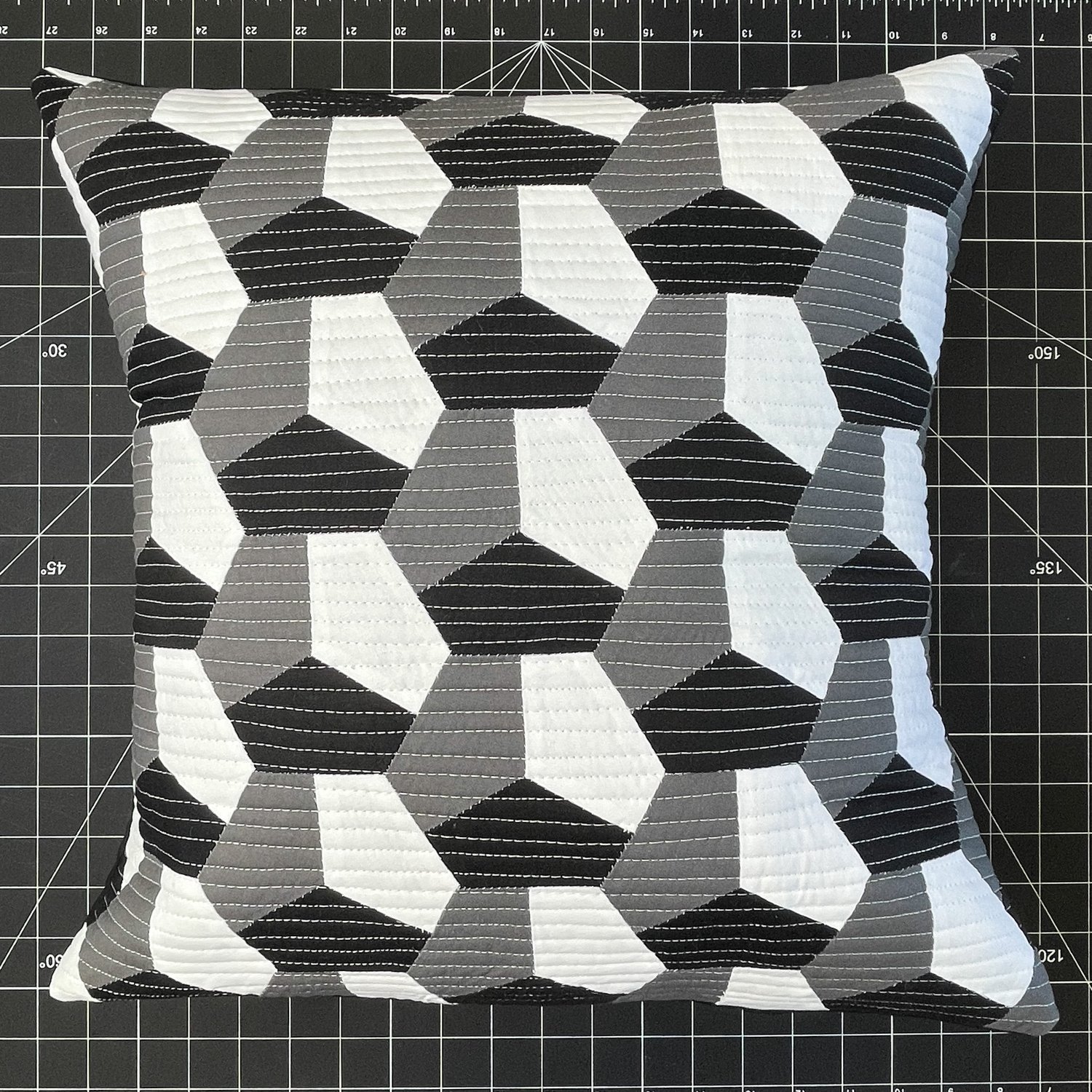 Electro Louie
Louie is my latest English paper piecing cushion kit featuring a modern, monochrome design.
Electro Louie is a self-print PDF pattern card and template sheet which allows you to cut your own paper pieces and create the Louie cushion cover following the pattern.
Printing the pattern card:
When printing the pattern card it comfortably fits into two pages per A4/US Letter. Choose Layout - two per sheet. Print double-sided to save paper. Flip on the short edge.
Printing and cutting the paper templates:
You can print the templates on either A4 or US Letter. Print at 100% no scaling. There are two layouts to choose from. The first has space around the shapes if you need a bit of room when cutting them out. The second has the shapes closer together. If you are more confident cutting them out print using this template sheet. You will need to print multiple of these sheets to make the correct amount of paper pieces required. 
There are no refunds on digital goods. All sales are final.