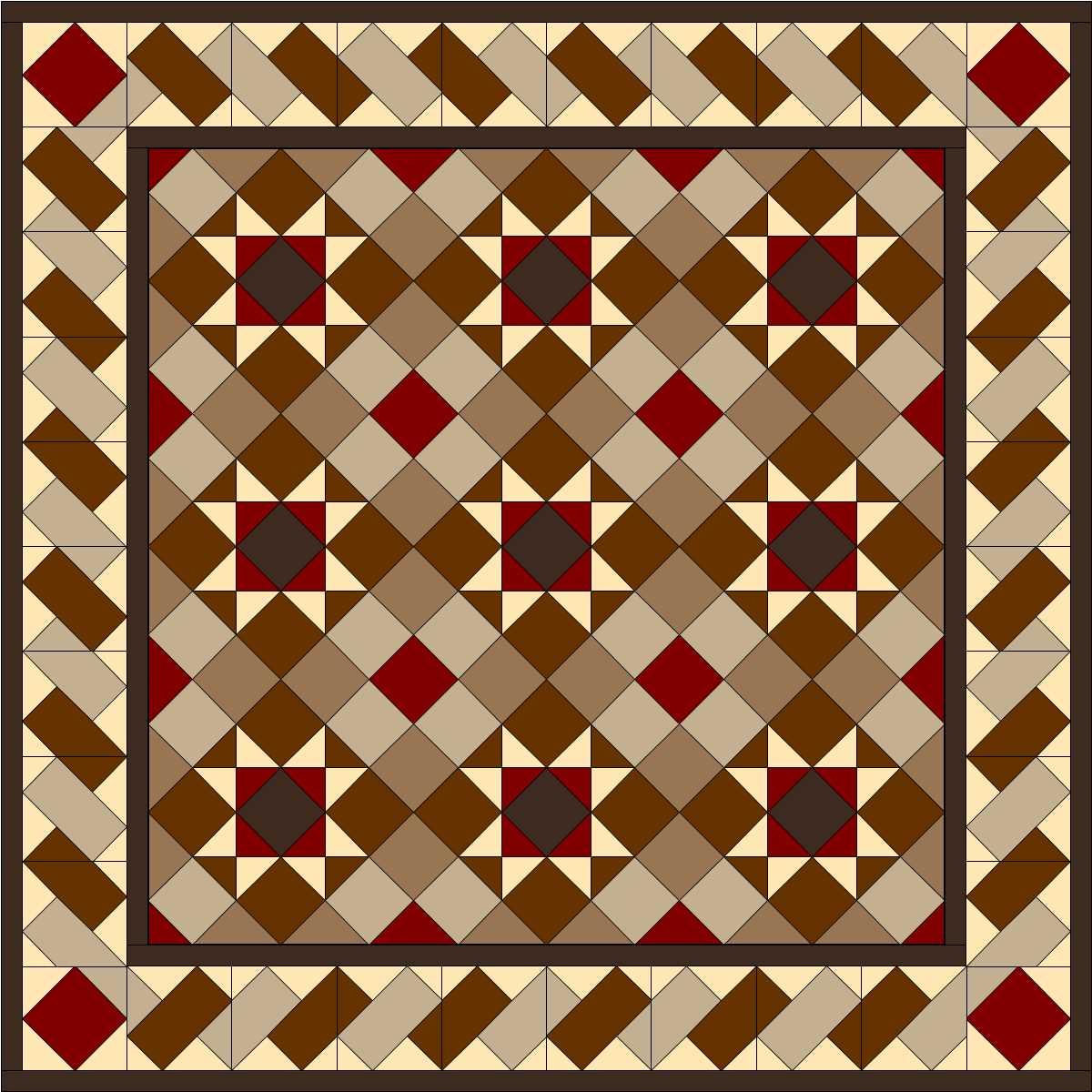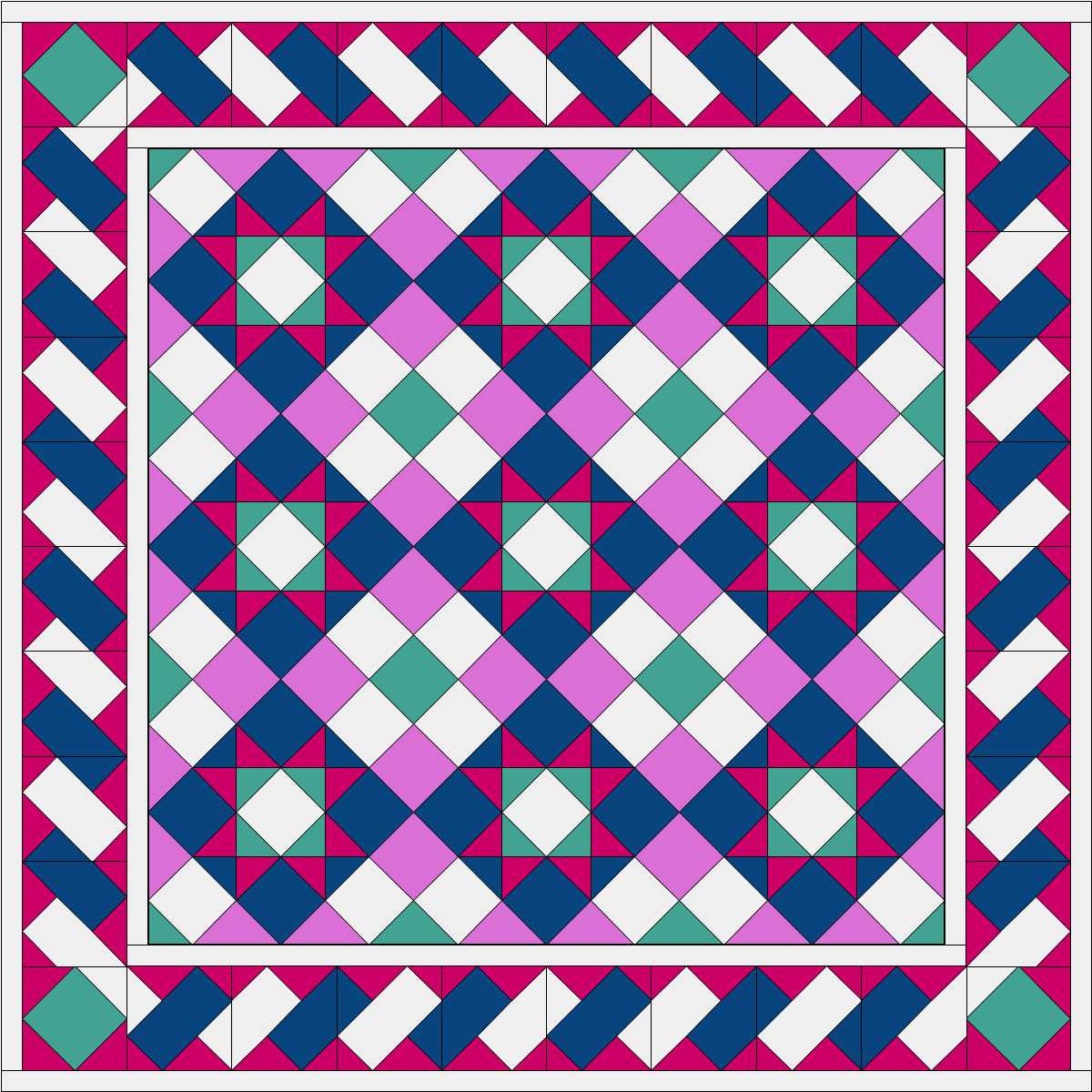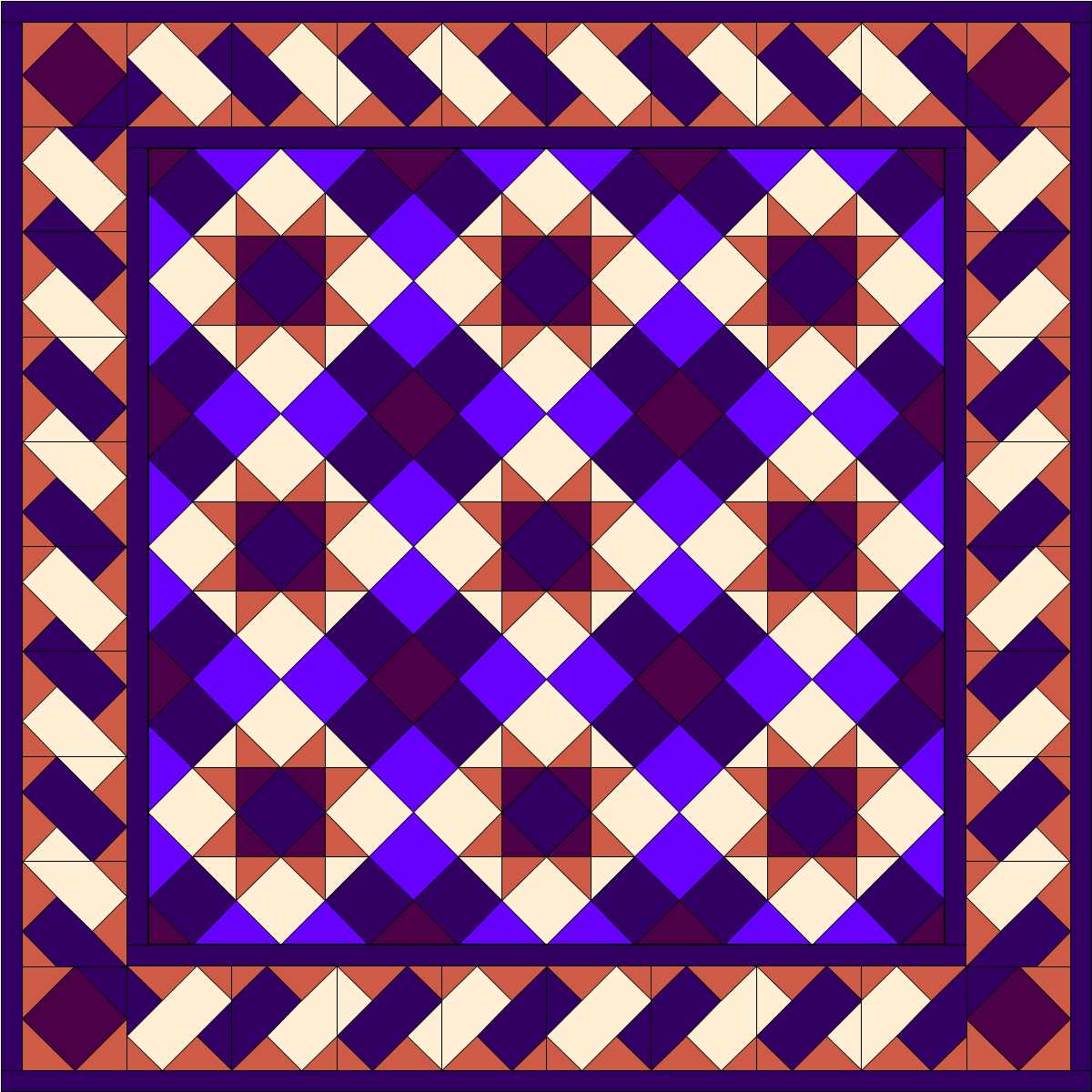 Lichfield Tiles
On Sale
£5.00
This quilt is based on a tiled floor somewhere in the Lichfield area - spotted in an estate agent's window and quickly sketched.
The finished quilt measures 52 inches square but an extra outer (plain) border could be added to make it bigger.
The piecing in the main quilt top is very simple, the border is slightly more complicated. I made the orginal quilt in pastel blue and yellow but it looks very striking in either brighter colours or in the original terracotta tiles.