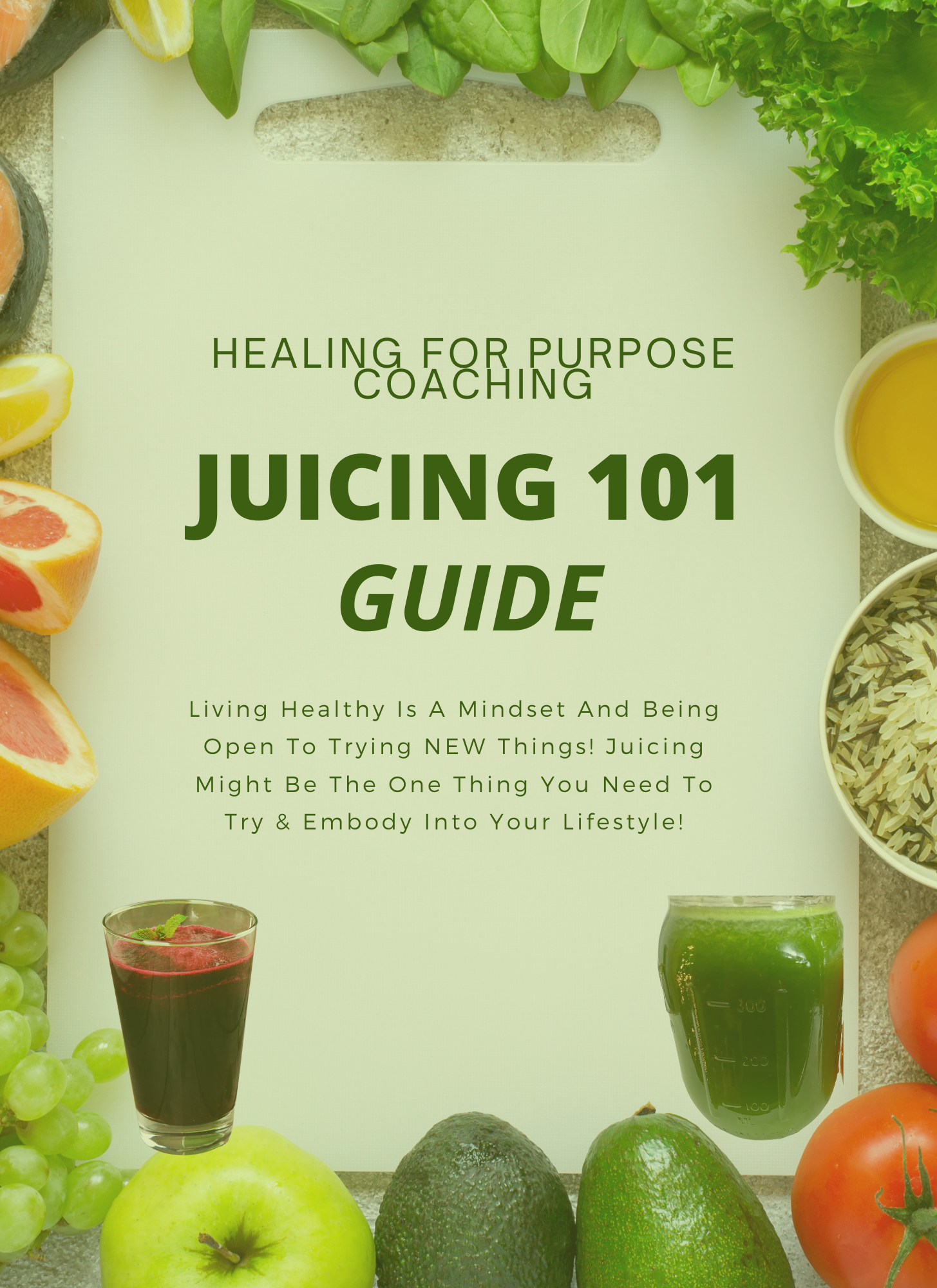 New "Healthy Lifestyle" Bundle! Heal with Fruits & Vegetables eBook & Juicing 101 Guide - Healing for Purpose Coaching eBook
On Sale
Happy New Year! Grab This "Healthy Lifestyle Bundle Now"
Healing for Purpose Coaching Presents 2 eBooks in one!:
"Heal with Fruits & Vegetables Guide" with 3 BONUSES!
"Juicing 101 Guide"Lifestyle Strategist, Tanisha Shanee "Miss Inspiration"
is here to give you the resources you need to JUMPSTART not just healthy living, but healing your body from the inside out!
This 27 Page eBook provides you with extraordinary information that will assist you as you are navigating healthy living and HEALING your body with fruits and vegetables! God provided us with healing powers with the foods that were on this earth first!
Outline of the eBook:
Introduction
Healing Fruits
Healing Vegetables
BONUS Green Smoothie Recipes
BONUS Healing for Specific Illnesses
BONUS At-Home Workout Videos
Juicing 101 Consist of:
Benefits and cons of Juicing
Why You Should Juice
My Favorite Recipes!
Benefits of Specific Vegetables & Fruits
If you are suffering from:
- Obesity
- Chronic Fatigue
- Type 2 Diabetes
- High Blood Pressure
- High Cholestrol
- Endometriosis
- Inflammation
- Chronic Pain
This is the ebook you need.
Please consult your doctor before starting any new plans!
Tanisha Shanee "Miss Inspiration" is the author of Transition to a Healthier You: How I Lost 140 Pounds! - based on her true weight journey! Tanisha is an Inspirational Speaker, Author, and Coach! We often want to work with the popular crowd, but work with the ones that are doing the hard work and doing it right!
Email - missinspiration25@gmail.com
www.TanishaShanee.com/connect