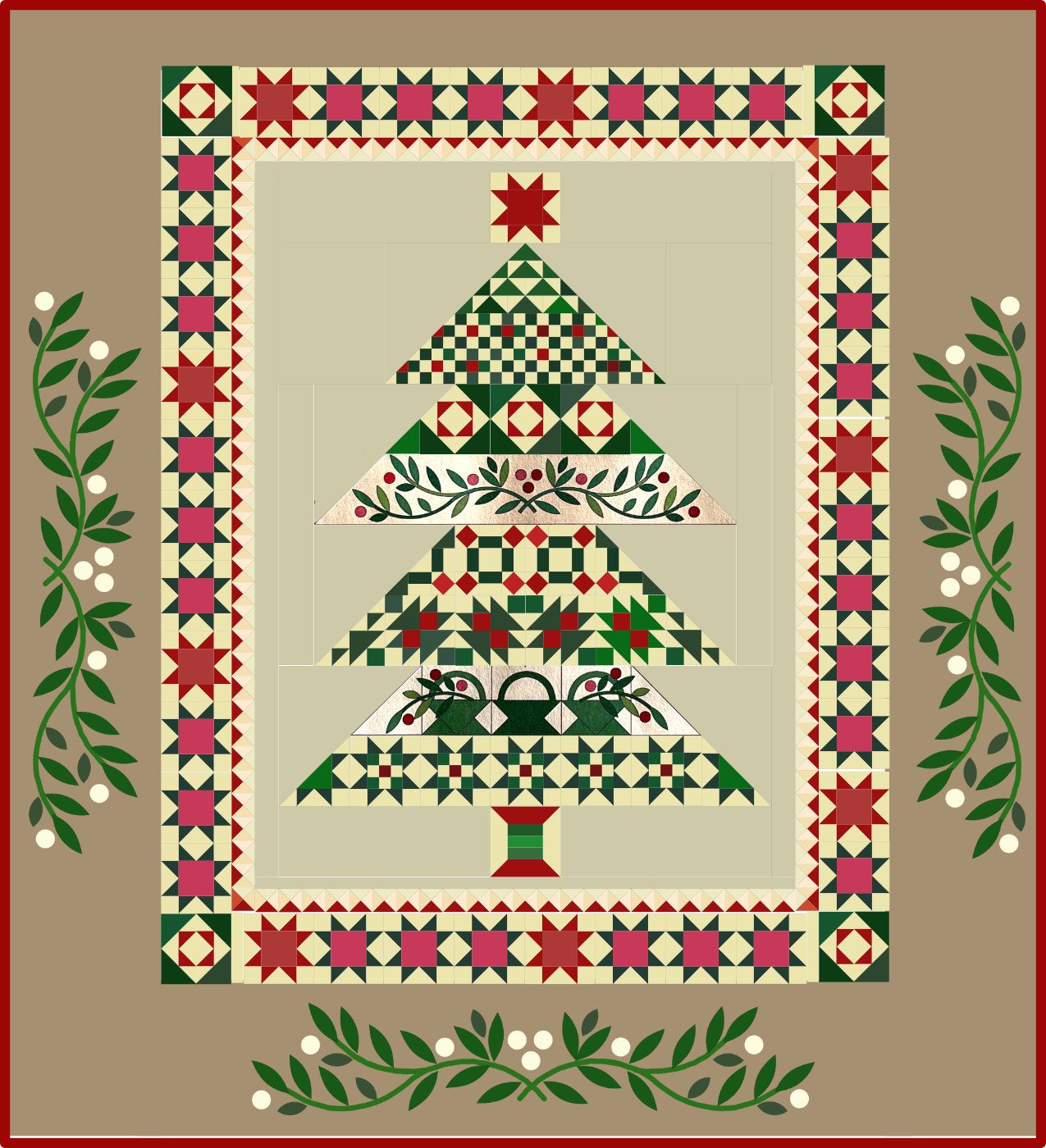 Borders for Tannenbaum
This central tree panel is a pieced pattern from Edyta Sitar of Laundry Basket Quilts. When I purchased the kit from her a couple of years ago, I asked her if she were going to enlarge it, so it could be used on a bed.  She thought so.  I waited, and waited, then realized it was on me.

So I started sketching and drawing, trying to use elements of her designs so whatever I added would harmonize.  When I posted the initial sketch online, there was an enthusiastic response, so here it is!

The quilt will finish at about 84" x 95" --good for a queen-sized bed.  I have not yet quited mine, so it may shrink up a bit at that time.  Another border could be added after the Berry Swag if you need yours larger.

Please save download to a hard drive as there is a limit of 3 downloads.
Thank you for buying an OPQuilt pattern!