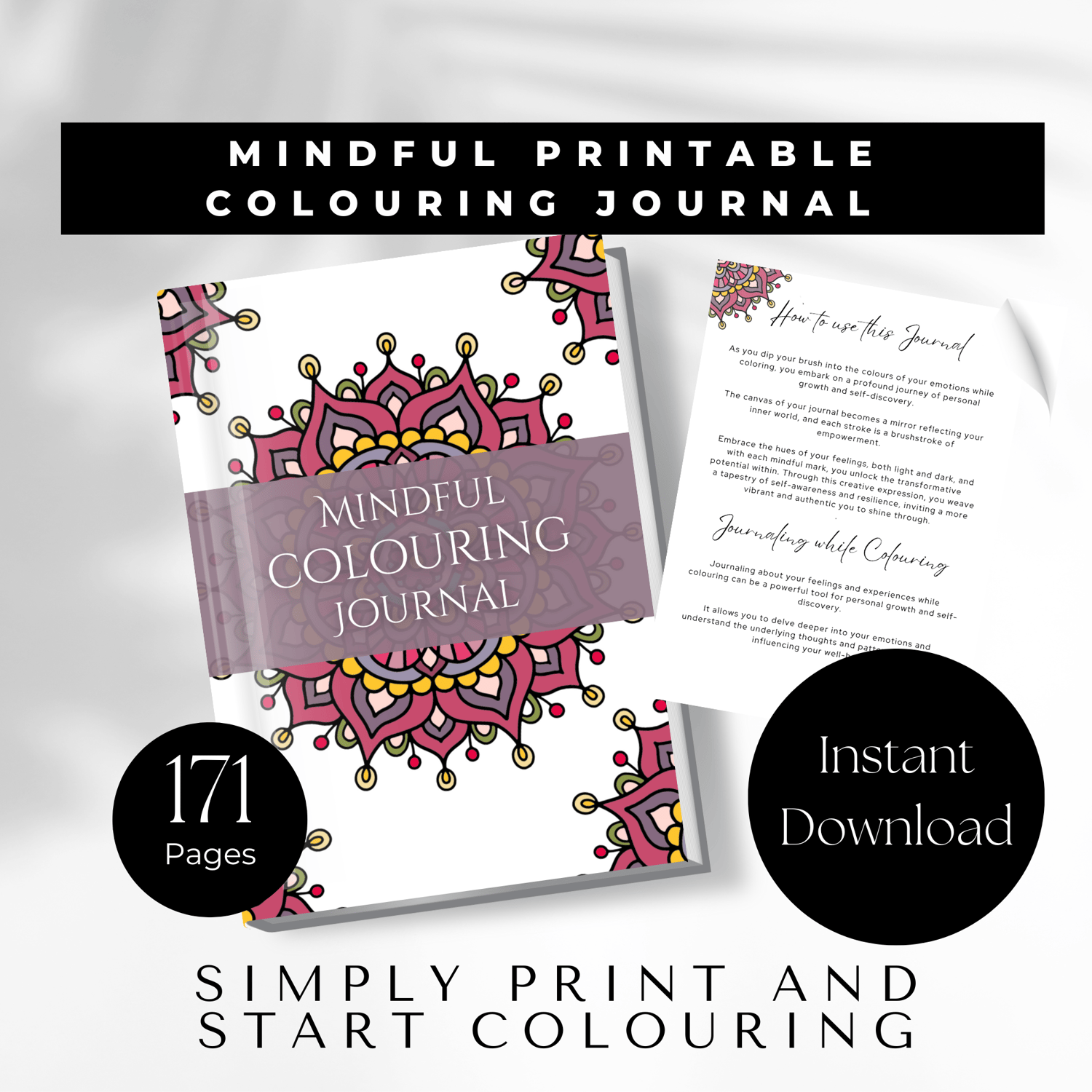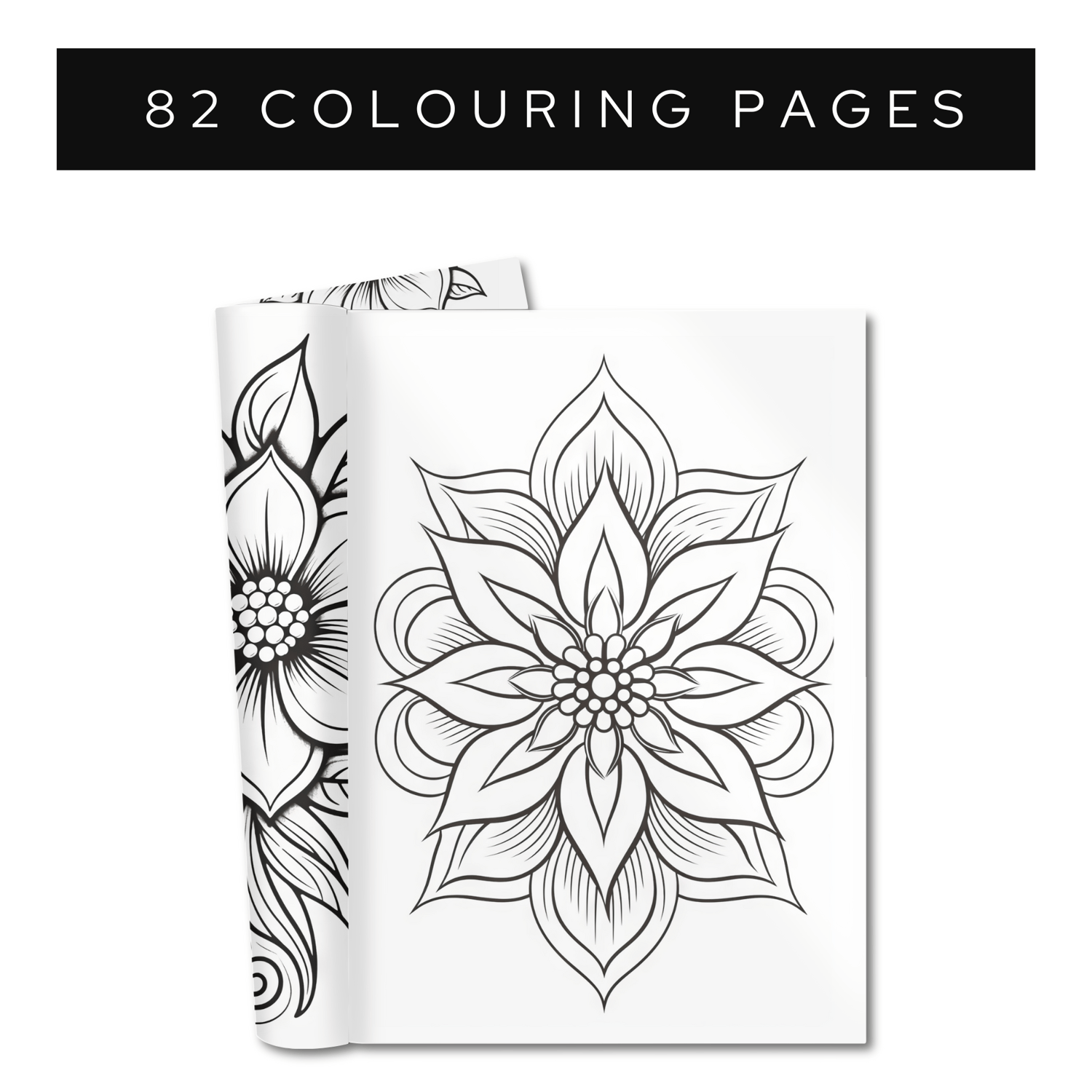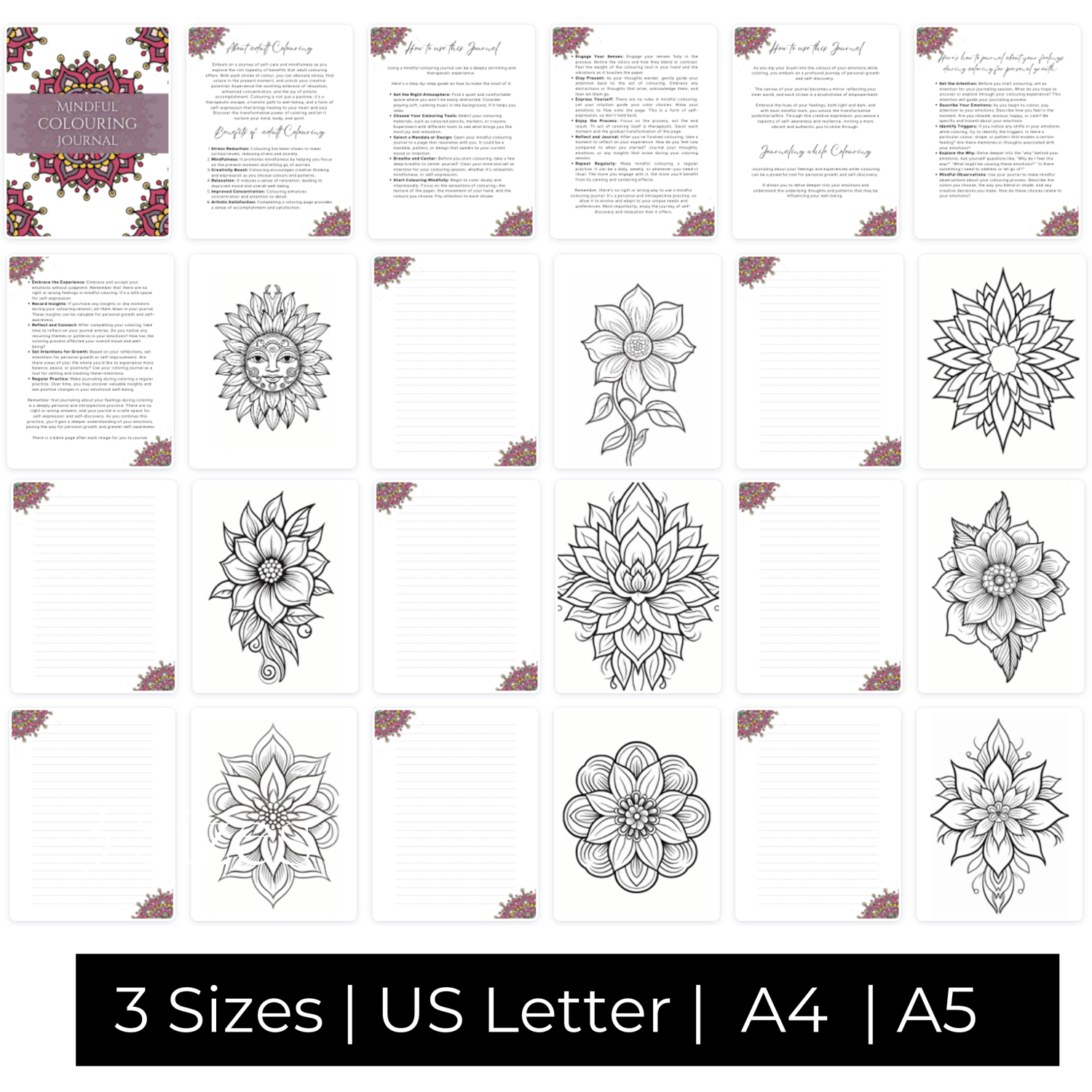 Printable Mindful Colouring Journal - 82 Images, 171 Pages
On Sale
Mindful Printable Colouring Journal 
3 Sizes: US Letter | A4 | A5


Embark on a transformative journey of self-discovery, relaxation, and creativity with our Printable Mindful Coloring Journal. This comprehensive journal is a treasure trove of 82 intricately designed colouring pages, totaling 171 pages of therapeutic artistry. Explore a world of beauty and mindfulness as you immerse yourself in colouring, complemented by a 6-page guide on how to use this journal effectively. Discover the benefits of adult colouring and learn how to journal while colouring for an enriching and holistic experience.
What's Included:
🌟 82 unique and captivating colouring images to ignite your creativity
🌟 171 pages of colouring bliss, with each page carefully crafted for relaxation
🌟 A 6-page guide featuring tips on maximizing the benefits of adult coloring
🌟 Insights on how to journal while colouring, fostering self-reflection and growth
🌟 High-quality PDF files for convenient printing at home
🌟 Suitable for all coloring enthusiasts, from beginners to experienced artists
🌟 Instant digital download for immediate access
🌟 3 Sizes Included US Letter | A4 | A5
Benefits of Adult Colouring:
🎨 Stress Reduction: Coloring promotes relaxation and reduces stress and anxiety.
🎨 Mindfulness: Engage in the present moment, fostering mindfulness and concentration.
🎨 Creative Expression: Express yourself through color choices and patterns.
🎨 Art Therapy: Enjoy the therapeutic benefits of this creative outlet.
🎨 Self-Care: Colouring is a peaceful self-care activity to enhance well-being.
How It Works:
Purchase this printable colouring in journal and download the PDF files.
Select your favourite colouring page's and print it on your preferred paper.
Colour mindfully, focusing on the sensations and emotions that arise.
Journal about your thoughts, emotions, and insights during or after colouring.
Embrace the transformative power of this holistic experience as you embark on your journey of self-discovery.
Indulge in the restorative and creative world of coloring while nurturing self-reflection and personal growth. Elevate your mindfulness practice with our Printable Mindful Coloring Journal and start your journey to a more balanced and centered self.
Note: This is a digital download. No physical product will be shipped.
Legal Disclaimer: This colouring book is for personal use only. Redistribution or resale of these designs is prohibited.