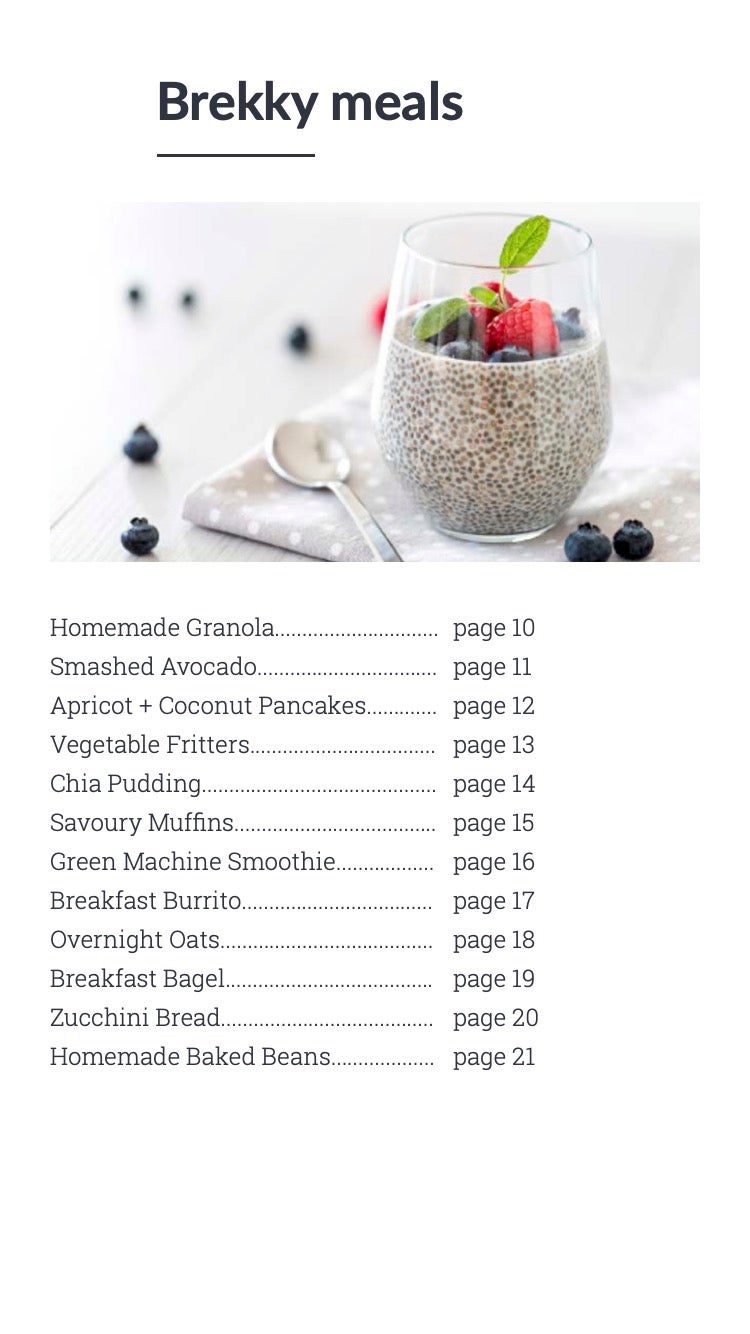 Nourish Your Gut Recipe ebook by Bianca Maree
On Sale
A$19.95
Are you passionate about finding your way to a healthier gut through better nutrition?

Do you want to learn how to incorporate more plant based meals into your recipe repertoire?

Do you lead a busy lifestyle and need to be organised several days in advance?

Do you like to save money by cooking recipes that share similar ingredients?

Would you like to learn simple 'from scratch' cooking techniques to help reduce processed foods out of your diet?

If you answered 'YES' to any of these questions, then the 'Nourish Your Gut' recipe e-book is perfect for you. 

The 'Nourish Your Gut' recipe e-book was created by Bianca Maree, an integrated dietitian, with a particular expertise in how the gut microbiome (aka your gut bacteria) impacts your health and well-being.

When you look at the relationship between the gut bacteria and diet, all signs are suggesting that the Mediterranean style of eating is one of the best ways to support a healthy gut.

The Mediterranean style of eating encompasses the principles of eating wholesome fruits, vegetables, nuts, seeds and legumes daily, incorporating lean proteins like eggs, fish and chicken, limiting red meat and opting for low-fat dairy. If you take a look through this e-book, you will see that each of the 45 recipes encompass these principles.

These recipes were developed so you can keep it simple and save money by using similar ingredients. All recipes are also naturally gluten free, or can be easily substituted for those who can't eat gluten.

If you're looking for healthy recipes that are quick, with minimal prep time that can last several days, then you've come to the right place! This recipe e-book also includes a handy shopping list for all of these recipes that you can take with you to do your weekly shopping. 

This recipe book is one for the whole family! Let's bring the enjoyment back into cooking, with a focus on good nutrition as you strive to learn new recipes and skills that will ultimately lead you towards a healthier, happier gut.