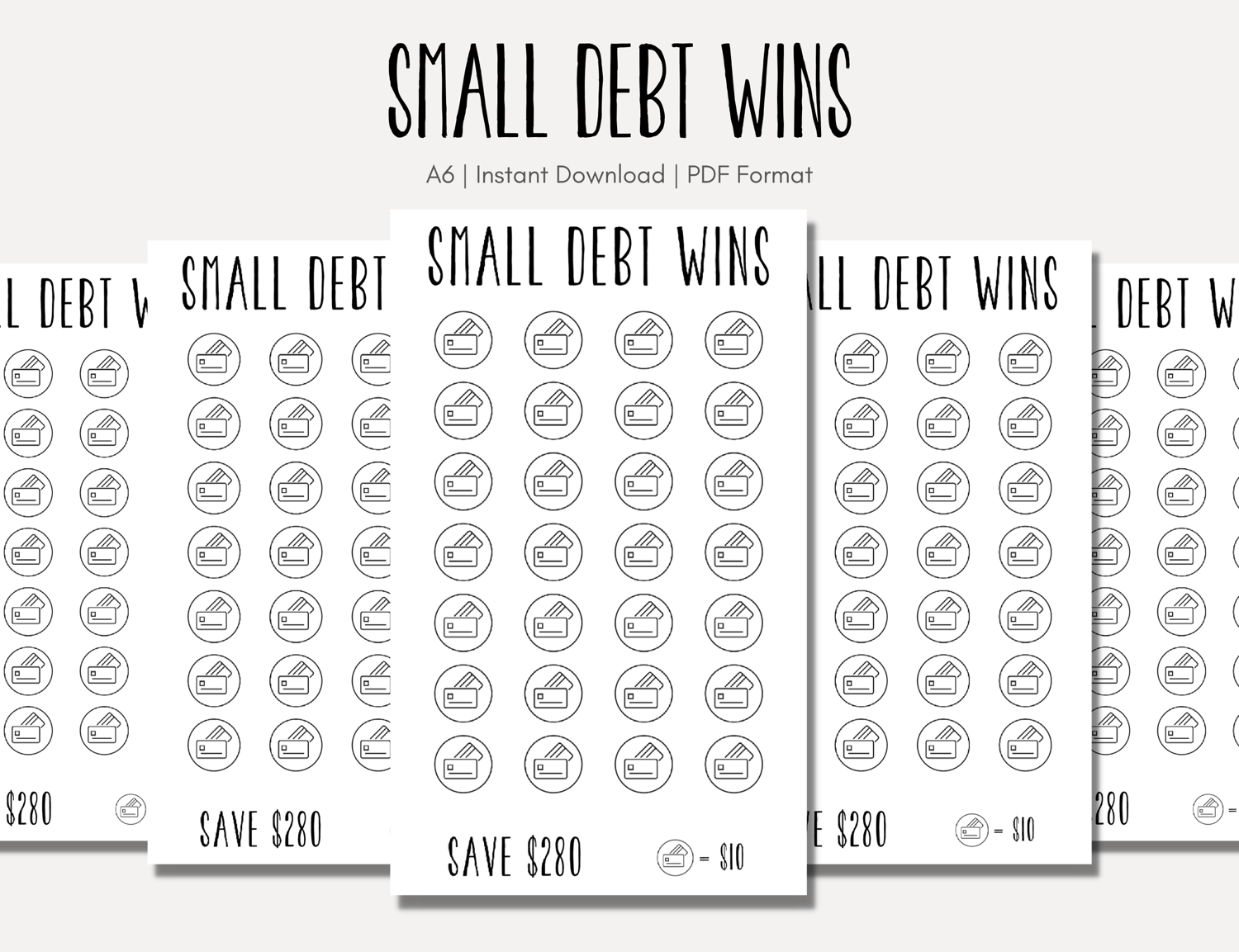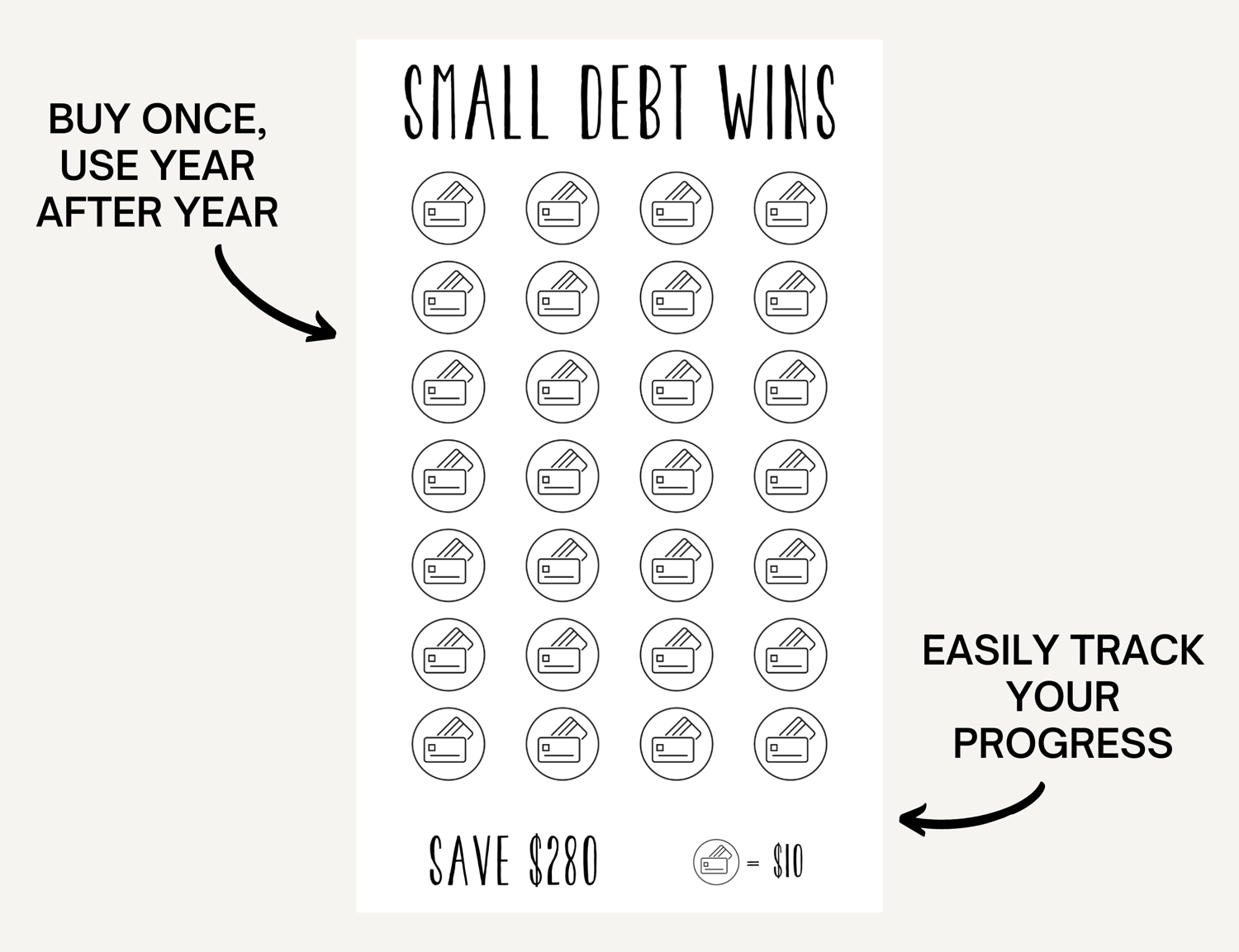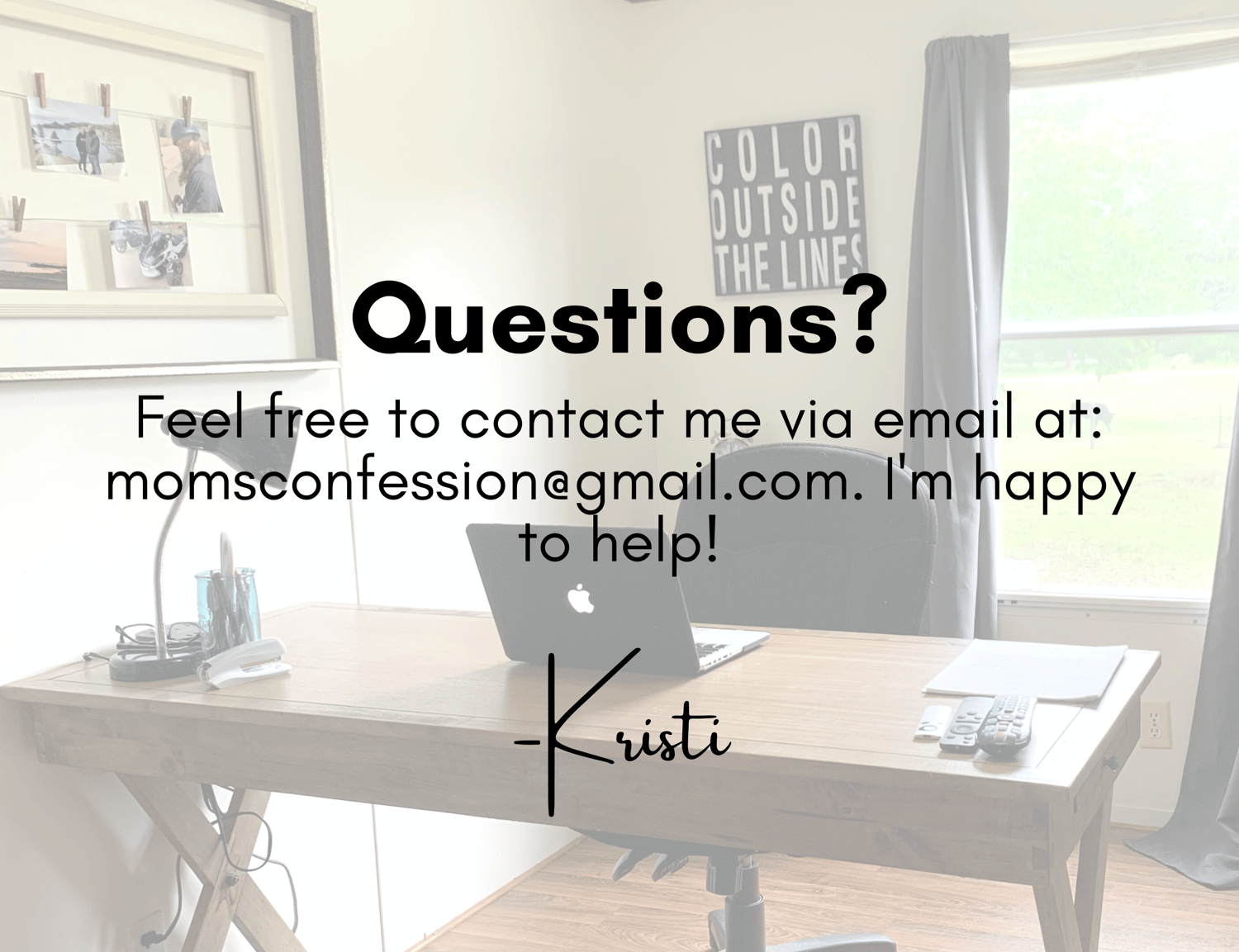 Small Debt Wins - Save 280 dollars anytime of the year to pay down credit debt! - {printable, digital, and reusable each year}
On Sale
Take control of your credit card balances with this Small Debt Wins Savings Challenge. Simply put back $10 for 28 weeks or as you have $10 leftover in your check and you could pay down an additional $280 of your credit debt balances. 
Paying down credit cards is a huge step towards financial freedom and while it may seem like $280 is a small amount of money to pay...for some, this is a HUGE accomplishment and should definitely be rewarded! Every dollar counts towards financial freedom and this is one step you can take today toward to end goal! You got this!
These simple printable (A6) monthly savings challenge sheets are the perfect way to track and reach your goals any time of the year. Start at the beginning of the year to really maximize your savings or start at any time, it's really up to your when you start the challenge. 
These savings challenge printables are reusable (if laminated) or can be printed year after year. They are a simple black and white design that you can color with any accent color you like to easily track your progress.
These work great in a cash system binder or envelope system as well. 
Size: 3.75 inches x 6.75 inches after printing and trimming. These will fit in the 6-hole clear budget cash envelopes. 
THIS PURCHASE IS FOR A DIGITAL/INSTANT DOWNLOAD THAT IS SENT TO YOUR EMAIL. YOU ARE RESPONSIBLE FOR PRINTING THESE ON YOUR OWN - nothing will be physically mailed to you. 
You will receive a PDF File to print your monthly savings challenges. It is highly recommended that you laminate once printed for better use!
As you add cash to your envelope, simply color the circle for the amount your add and place your cash into the envelope. Watch your savings add up over time! Once you have saved the allotted amount to pay down your credit card, deposit it into your bank and send it to pay down your credit debt...you did it and are one step closer to being debt free! Great job! 
These challenges are designed for low-income individuals, single moms, single-income families, etc., who may not able to put away a lot of extra money at one time. If you don't reach the goal at the end of the month, but saved some...that is a HUGE win! Great job! 
The biggest takeaway from these challenges is to have fun and don't beat yourself up over it. It's all about saving a little money to use to pay down credit debts, put a little money into savings or even save for a vacation (even the small ones like a staycation). Have fun and enjoy the savings adventure!
Due to the digital nature of this product, refunds and exchanges are not available. If you have any questions, please feel free to message me via email at momsconfession@gmail.com.