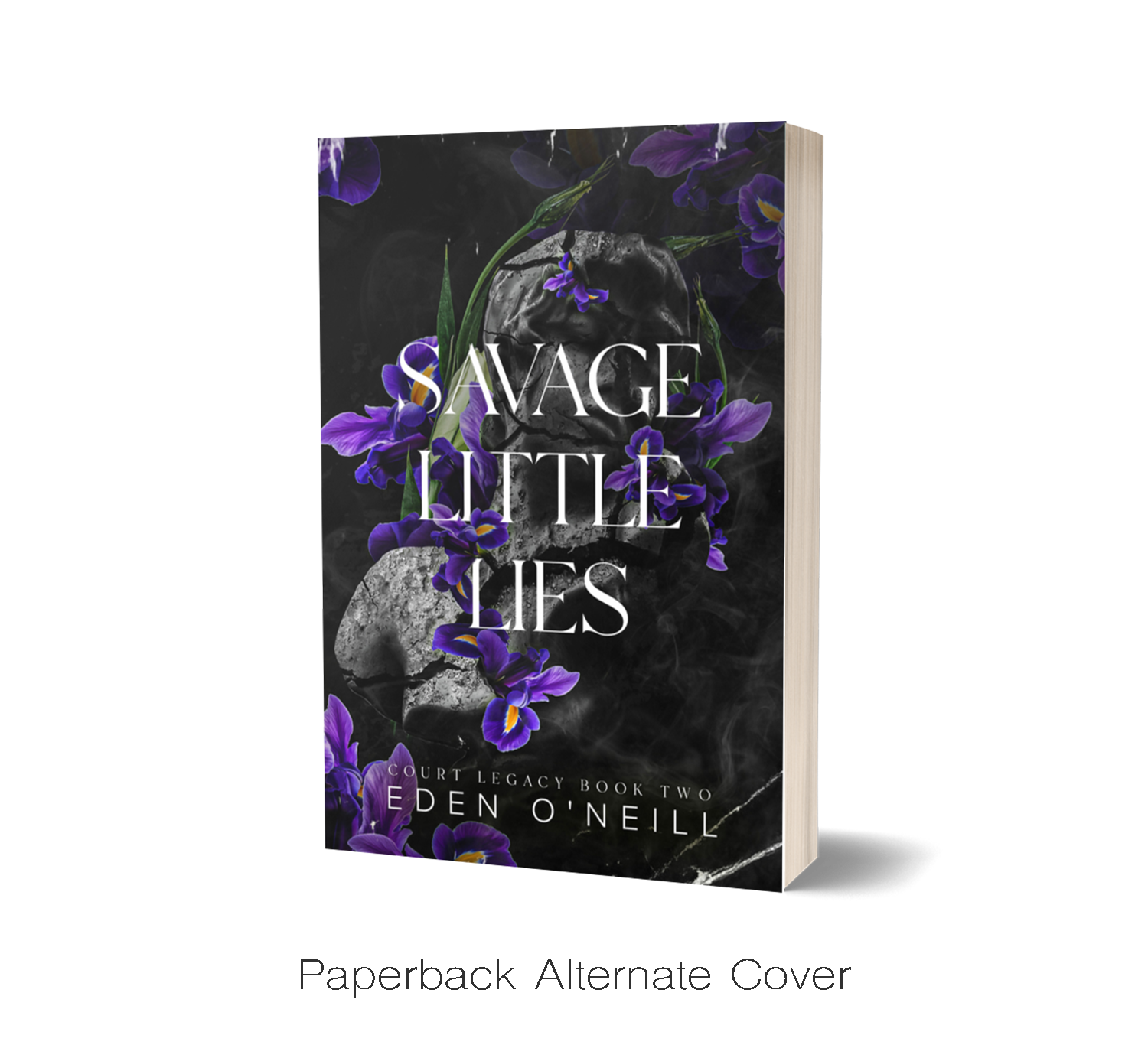 Savage Little Lies - Signed Copy
** Free shipping on US orders of $75 or more! **

A hand signed by the author copy of Savage Little Lies, available in two styles of paperback, or alternate hardback binding!

Note: Books are printed and signed to order, so please allow 6-8 weeks for delivery after ordering. Each book will come with Eden's signature, personalized orders may open in the future, but are not being accepted at this time. Seller not responsible for lost shipments or damage incurred while in transit. Please contact your local USPS branch if such occurs. 


---

Tiny.
Twisted.
Secrets.

The news about what happened to Dorian's uncle rocks the town. Especially when a private school's educator turns up dead. The focus surrounding the events that occurred that night shifts, and no one knows that more than the Legacy boys' dark prince. Dorian's looking for answers in the hours following the harrowing truths revealed in that video. We both are, and where we each end up finding them surprises no one more than me.

Rotten.
Little.
Lies.

When what's lie and what's truth suddenly appears indistinguishable, I find myself in a chillingly familiar place. One where the dark prince and I discover ourselves on opposite sides of the battle line. We once blurred that line, and he trusted me.

But can I trust him?

Warning: Savage Little Lies is a dark high school romance that contains dubious content and situations some may find triggering. It's recommended for readers 18+ and is the second book in an all new series by Eden O'Neill titled Court Legacy. Savage Little Lies is not a standalone and does end in a cliff hanger.