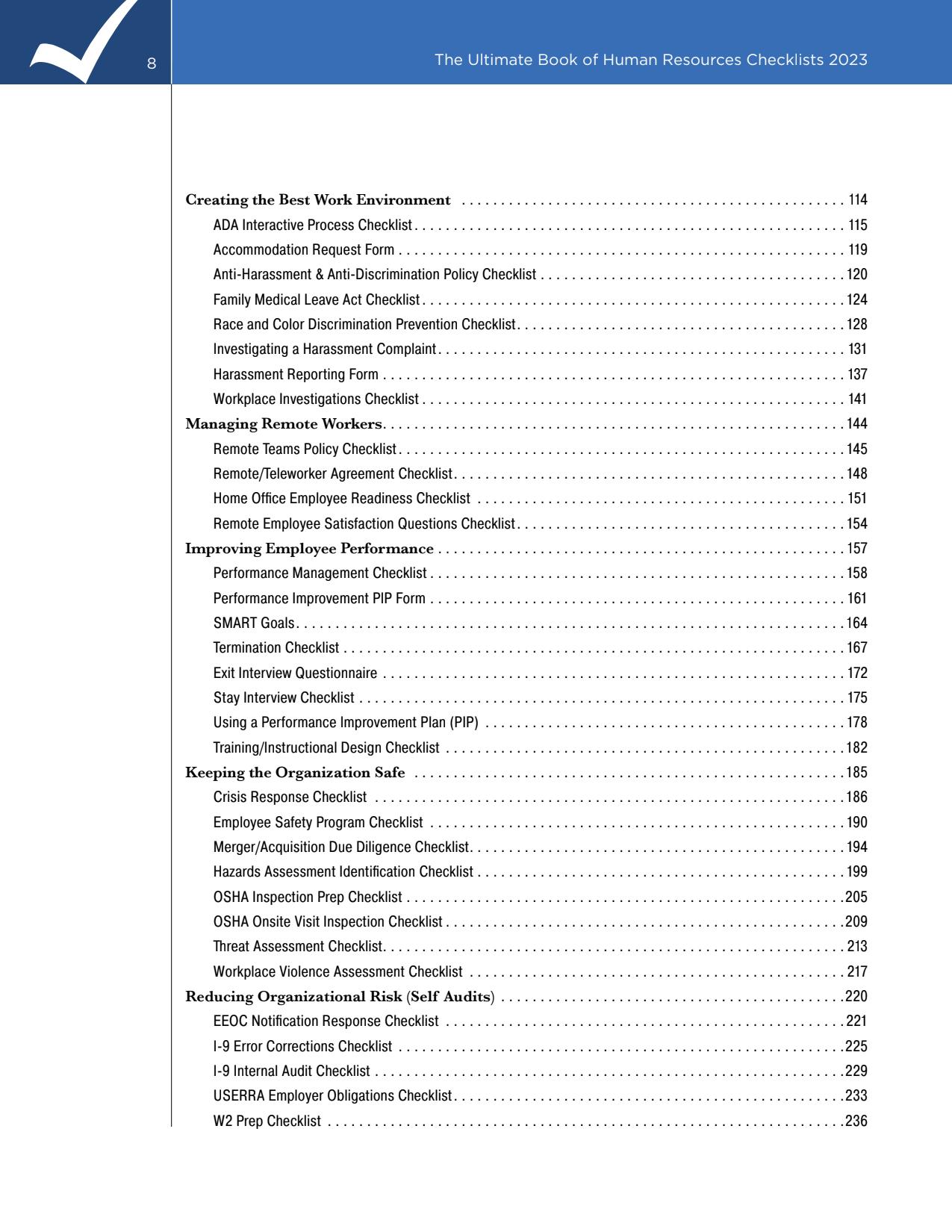 THE ULTIMATE BOOK OF HR CHECKLISTS - Getting HR Right 2023 (EAF)
On Sale
$179.00
Preview
EAF Members receive a 30% discount off the price listed above. Enter the discount Coupon Code at the bottom of the Checkout screen. To receive the EAF discount Coupon Code, please contact EAF at 407-260-6556 or email info@eafinc.org.
Now approved for 3 SHRM Recertification credits. Activity ID will be included in your purchase confirmation email.
Packed with 70 downloadable interactive checklists and other resources, The Ultimate Book of HR Checklists PDF eBook provides concise and practical step-by-step instructions for organizations to Get HR Right when hiring people, improving performance management, creating an excellent work environment, and many other employee management issues.
See inside the book now. Download a Free Preview.
Watch a Demo Video of the book!
The Ultimate Book of HR Checklists is designed for anyone with HR responsibilities to have the confidence to make the right employee management and HR decisions!
For more info, visit HRChecklists.com or email info@TheHRStoriesTeam.com