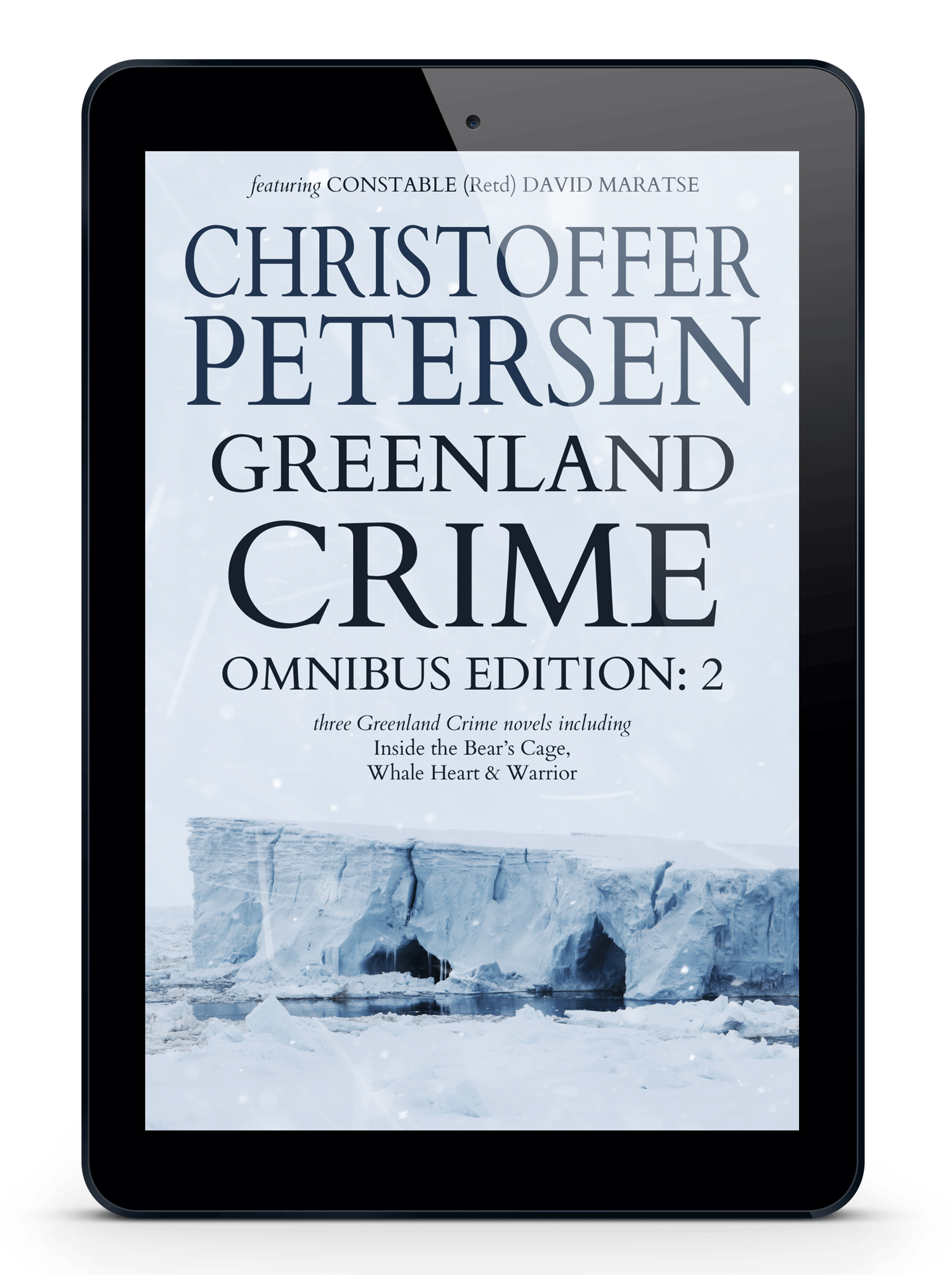 Greenland Crime Omnibus #2 (Books 4-6)
On Sale
The Greenland Crime Omnibus is a collection of three previously published crime thrillers including Inside the Bear's Cage (book 4), Whale Heart (book 5), and Warrior (book 6). All three books can be bought individually.

About Inside the Bear's Cage

All Greenlandic children know this: bears don't belong in a cage.

Retired Greenlandic Police Constable David Maratse is sentenced to two years imprisonment for committing a serious crime, under extenuating circumstances.

Imprisoned in Denmark, Maratse struggles to adapt, far from the land, the life and the woman he loves. But when his partner's mental health deteriorates, Maratse agrees to assist a Danish Detective investigating prison corruption in return for a reduced sentence.

To build the Detective's case Maratse enters the shadowy world of prison hierarchy and politics. But the shadows are full of traps, and ruthless players who will stop at nothing to get what they want.

Just like Maratse.


About Whale Heart

Shadows from the past have a long reach.

Invited as guests on a cruise ship in the southern hemisphere, retired Constable David Maratse and Sergeant Petra Jensen find themselves embroiled in a foreign plot to destabilise the Greenland government.

As the dust settles following the fallout of the Danish prison court case, Maratse is encouraged by Petra to accept an invitation to join an adventure cruise ship in Antarctica – a chance for them both to heal.

But foreign powers are moving in the shadows, waiting to strike. And one player in particular has Maratse in his sights, forcing the retired police constable to confront his old nemesis: The Chinese man.

Isolated at sea, Maratse's only advantage is his understanding of ice.

Whale Heart is the fifth book in the Greenland Crime series, reuniting readers with familiar characters and threads, while introducing a shadowy antagonist from Maratse's past.


About Warrior

When a fugitive is discovered in Greenland, retired police constable David Maratse revisits an old case and works with a foreign agent to solve an international act of terrorism.

Warrior is the sixth book in the Greenland Crime series, revisiting the past to solve a crime in the present, while reuniting readers with familiar characters and threads.

Pick up your copy of Greenland Crime #2 and book your return journey to Greenland today!