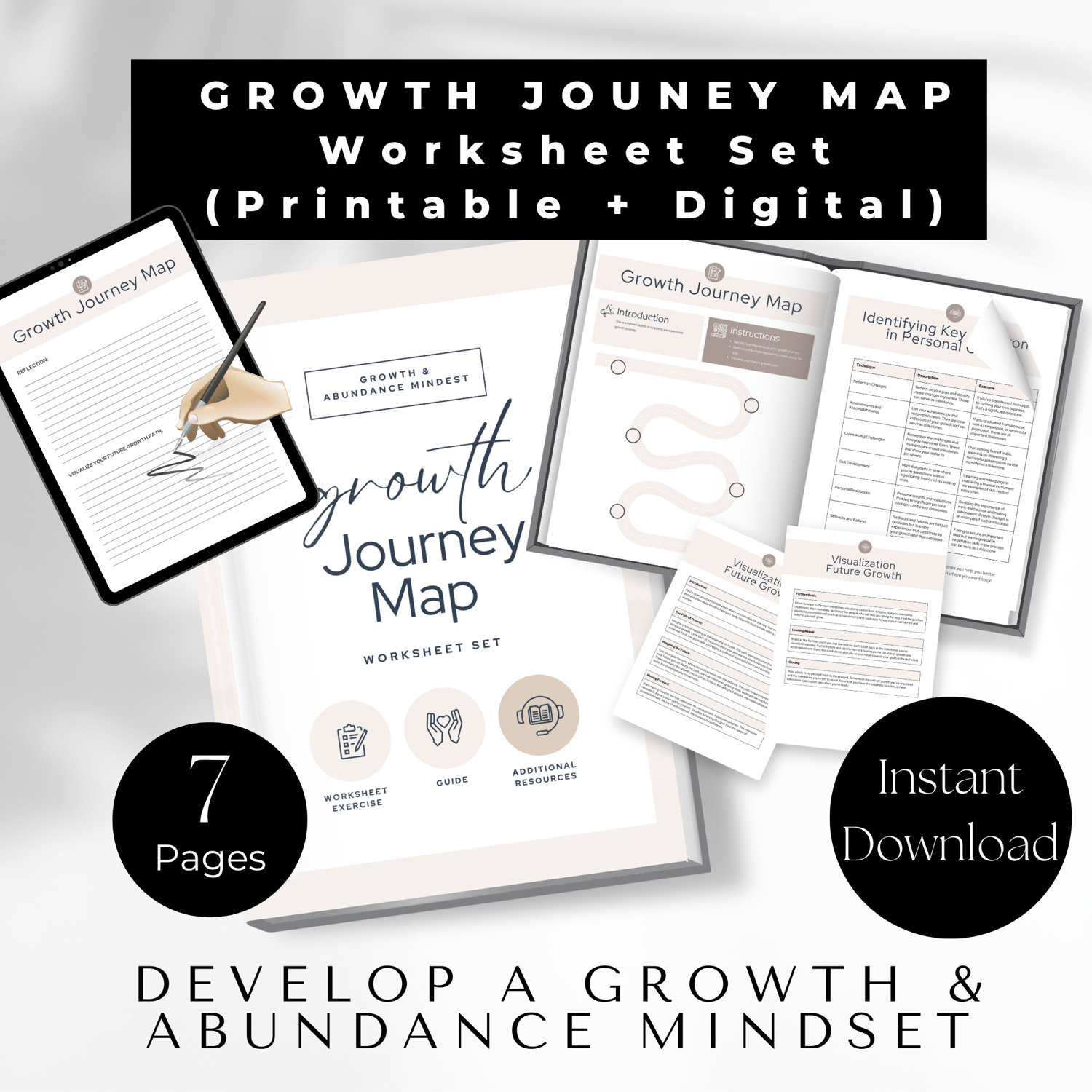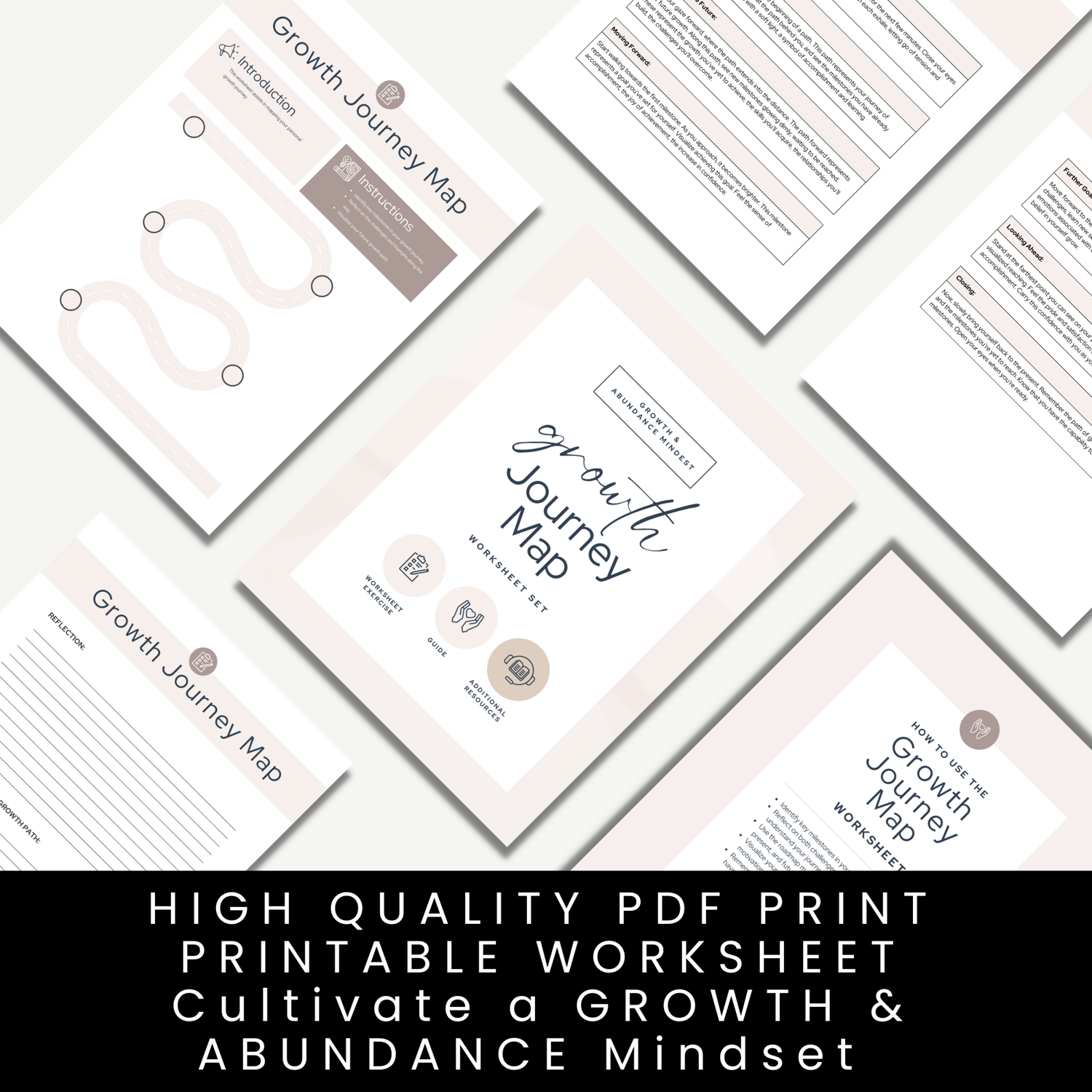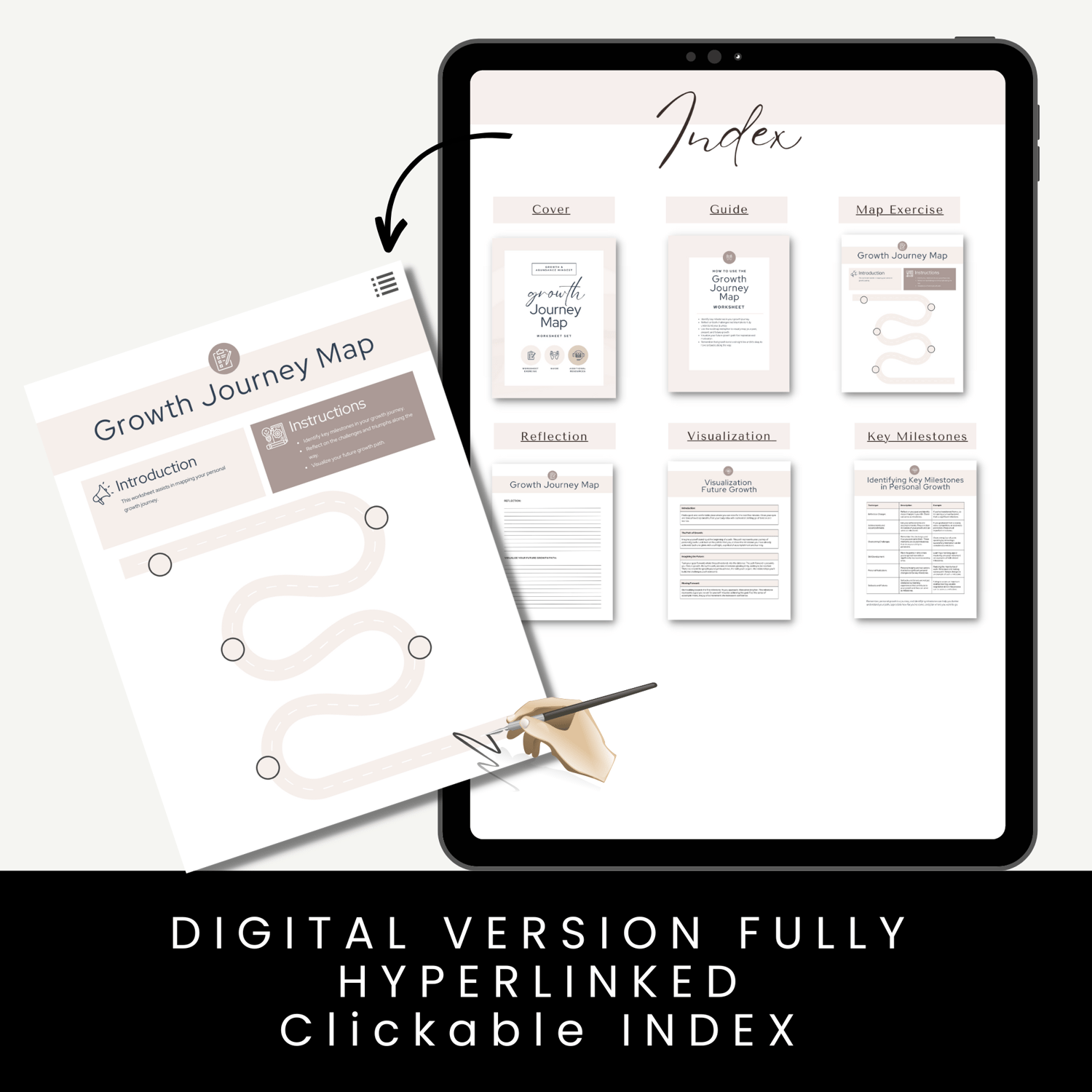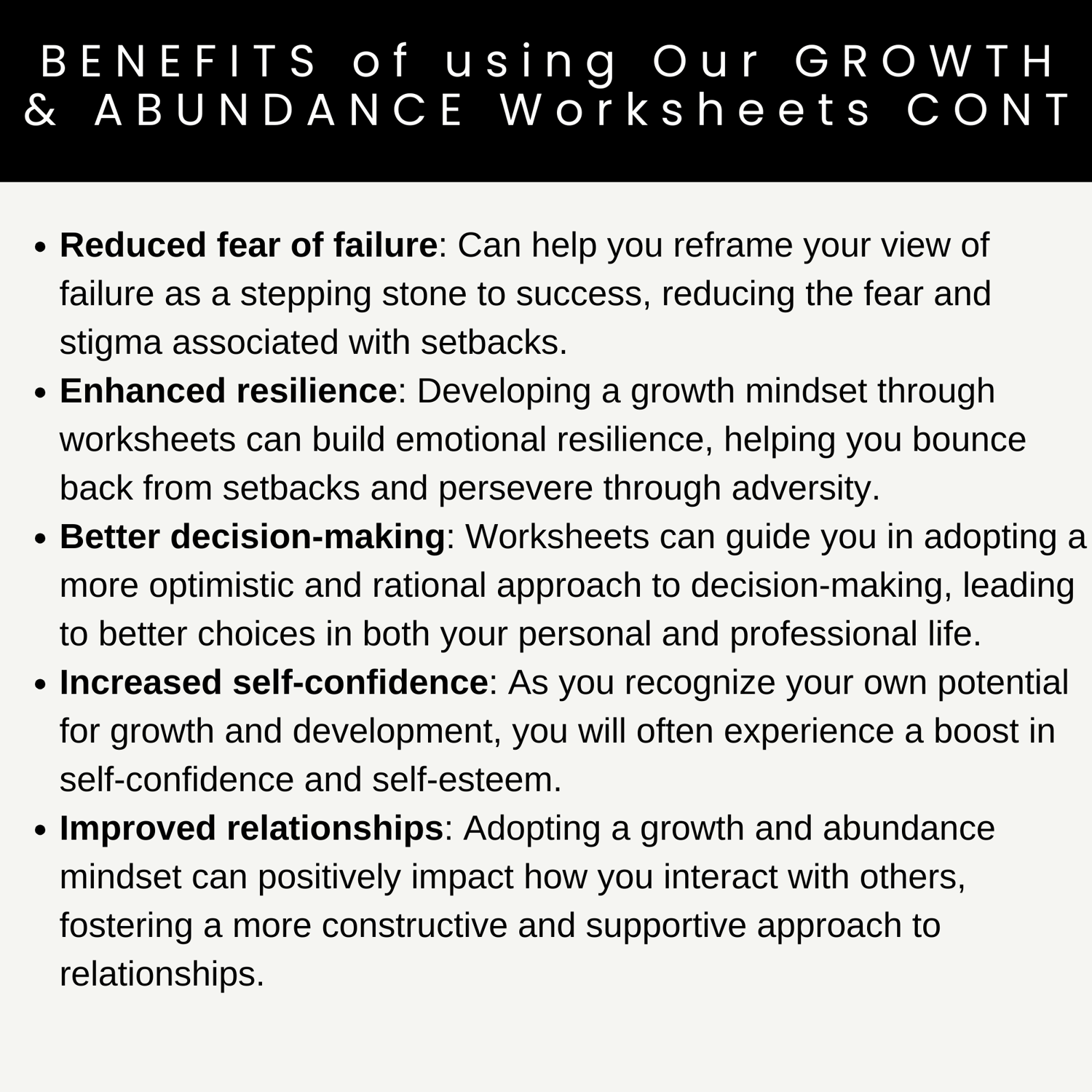 Growth Journey Map Worksheet Set
On Sale
Growth Journey Map Worksheet Set
Printable and Digital Versions
---
For Personal Development, Goal Setting, and Abundance Manifestation
---
Embark on a transformative journey towards personal growth, self-discovery, and abundant living with our Growth Journey Map Worksheet Set. This comprehensive 7-page set is designed to empower you on your path to success and fulfillment. Available in both printable and digital formats, these worksheets offer flexibility and convenience for your unique preferences.
What You'll Receive:
Thoughtfully crafted pages to guide your growth journey

Printable versions for hands-on engagement

Digital formats for on-the-go accessibility

1 x High Quality PDF Print File (Printable version 300 DPI)

1 x PDF Digital Version, fully hyperlinked with Index for use in Goodnotes or similar digital App. This version has a lower resolution so not ideal for printing, this is so it takes up less space on your digital app. 
Unlock the Potential Within You
Our Growth & Abundance Mindset Worksheets are professional designed to help you with: 
Goal Setting: Define and clarify your aspirations, creating a roadmap for your future.
Mindset Mastery: Cultivate a growth mindset to overcome challenges and seize opportunities.
Self-Reflection: Explore your strengths, identify areas for improvement, and set the stage for personal development.
Habit Formation: Develop positive habits that align with your goals and aspirations.
Visualization: Harness the power of visualization to manifest your dreams into reality.
Progress Tracking: Stay motivated by tracking your progress and celebrating your achievements.
Abundance Manifestation: Learn techniques to attract abundance, whether it's wealth, happiness, or personal fulfilment.
Why Choose Our Growth & Abundance Worksheets:
- Professionally designed for clarity, effectiveness, and aesthetics.
- Suitable for beginners and those well-versed in personal development.
-Versatile – use them on paper for a tactile experience or digitally for convenience.
-Perfect for gifting to yourself or anyone dedicated to self-improvement.
-Empower yourself with the tools you need to reach your full potential, achieve your goals, and manifest abundance in every area of your life. 
Start your journey towards personal transformation today with our Growth Journey Map Worksheet Set.
NOTE: This is a digital product, no physical item will be shipped.