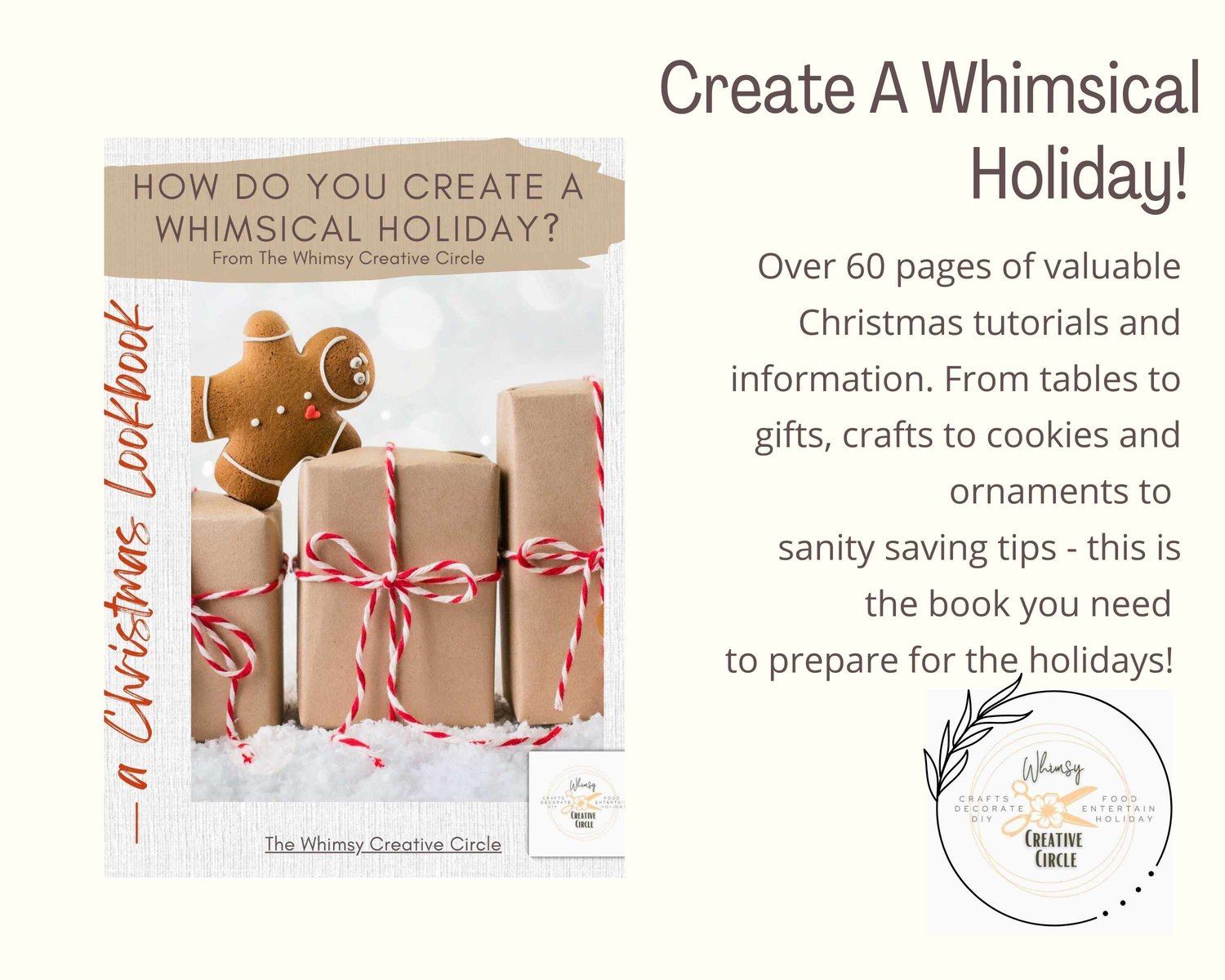 Whimsy Creative Circle Christmas Lookbook
The Whimsy Creative Circle is our modern twist on a time when women would create a sewing circle, quilting bee or have a decorating party for the church sanctuary. We want to create that circle with you!

Over 60 pages of valuable Christmas tutorials and tips. From tables to gifts, crafts to cookies and ornaments to sanity saving tips - this is the book you need to prepare for the holidays!

Includes fuss free tutorials to create whimsy for your Christmas. These include the perfect way to ice cookies to create a flawless finish and two crafting tutorials - one for the faux Christmas bells everyone is using in their Christmas decorations and the other an ornament tutorial you can also use for gift tags or a banner. Also included is step by step directions to set a gorgeous table to welcome guests that includes place setting cheat sheets and creating a fancy gift basket on a budget. Can everyone say hostess gift?!