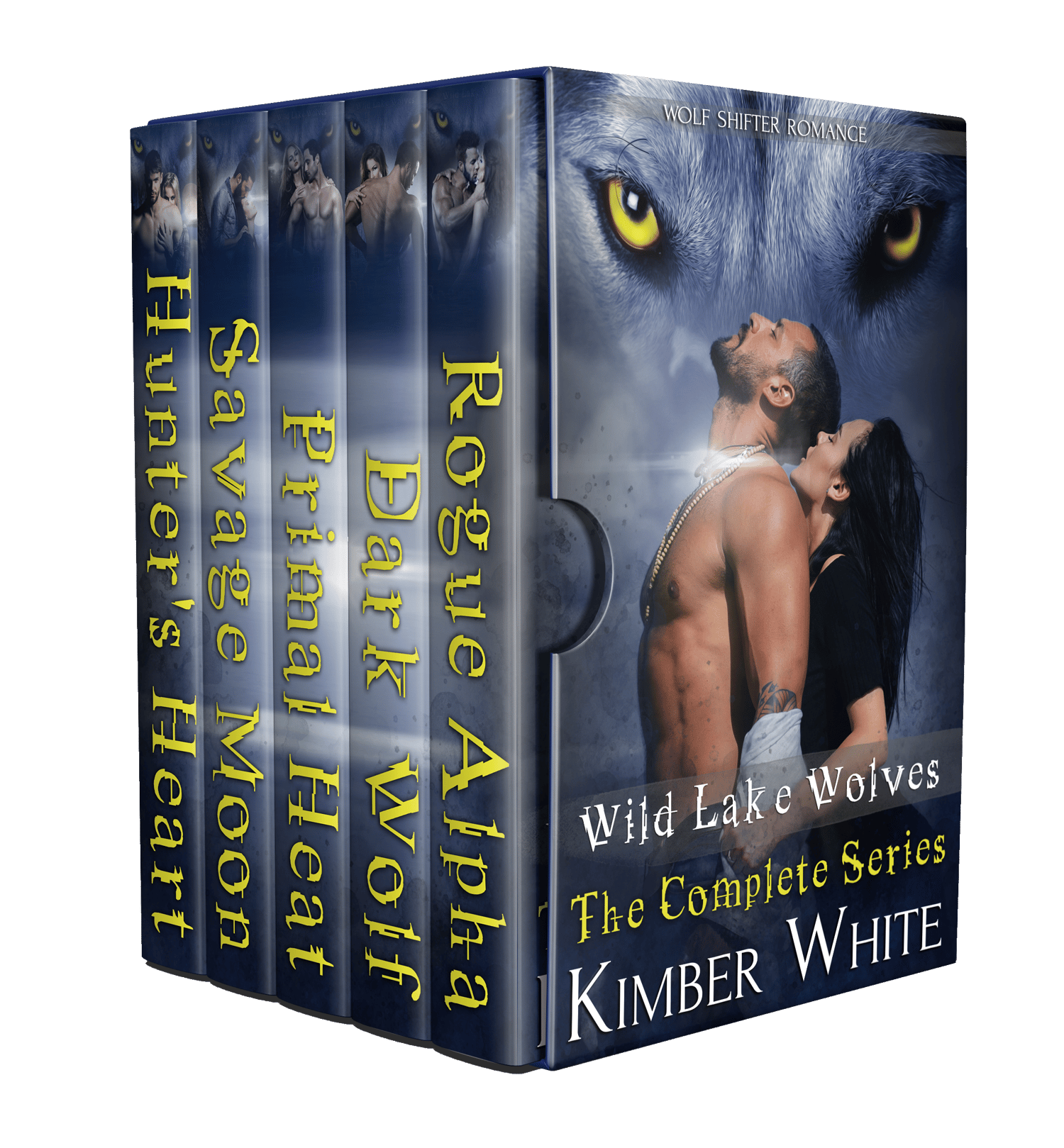 Wild Lake Wolves: The Complete Series
On Sale
Get all of the Wild Lake Wolves' binge-worthy, smoldering hot, wolf shifters in one giant box set. Inside, you'll get five full-length novels including...

˃˃˃Rogue Alpha
Exiled from his native pack lands, Mal is on a mission of redemption. If he can bring down a rival Alpha wolf and reclaim his pack, he just might get the chance to return home. But when he meets Laura, he knows instantly that she's his fated mate but it may be the very thing that gets her killed. For a powerful enemy with nothing left to lose won't hesitate to hurt Laura to get to Mal. Even though Mal knows the safest thing to do is walk away, the dark wolf inside him may be too strong to deny. 

˃˃˃ Dark Wolf
Luke Tully has spent a decade under the control of a powerful, ruthless Alpha who made him do things that would have broken lesser men. When he meets Tamryn Kane, she stirs his wolf and long-buried passions within him that just might bring out the darkness inside him he's tried so desperately to contain. Can this beauty finally help quell the beast inside of Luke? And When Tamryn learns the truth about Luke's past, can she love him anyway?

˃˃˃ Primal Heat
Bas Lanier gets what he wants. Always. The hunky billionaire businessman is also Alpha to the largest wolf shifter pack in Wild Lake. He can't always afford to play by the rules. Too many people depend on him for protection and their livelihood. But when he meets sexy law student, Abby Winslow, instant heat flares between them. The kind only reserved for fated mates. But, when new enemies threaten pack lands, Abby may get caught in the crossfire.

˃˃˃ Savage Moon
When there's trouble in Wild Lake, pack enforcer Alec Martel's the guy who rushes in where other wolves fear to tread. He is one tough, hot, ass-kicking shifter who knows how to get things done and keep all the packs in line. This time, the biggest threat to pack harmony comes from Kane, a vengeful Alpha thirsty for power. When Alec goes to investigate, he meets Olivia Lord. Her luscious curves and tough girl attitude has his inner Alpha howling. The only problem is, she's Kane's mate. If Alec wants to claim Olivia for himself, he may have to start a pack war to do it.

˃˃˃ Hunter's Heart
Jessa Lyle thinks the only good werewolves are dead ones. She should know. Her family makes its fortune hunting some of the most brutal, rogue shifters around. This time, her mark is sexy, dangerous, Alpha, Derek Monroe. She feels a powerful attraction to him she never saw coming. Just when Jessa thinks she's captured her wolf, Derek may just have captured Jessa's heart. What if everything Jessa's ever believed about werewolves is a lie and the only truth she can see now is him?


Note: Epub Book Files will be delivered via email by Bookfunnel immediately after your purchase.