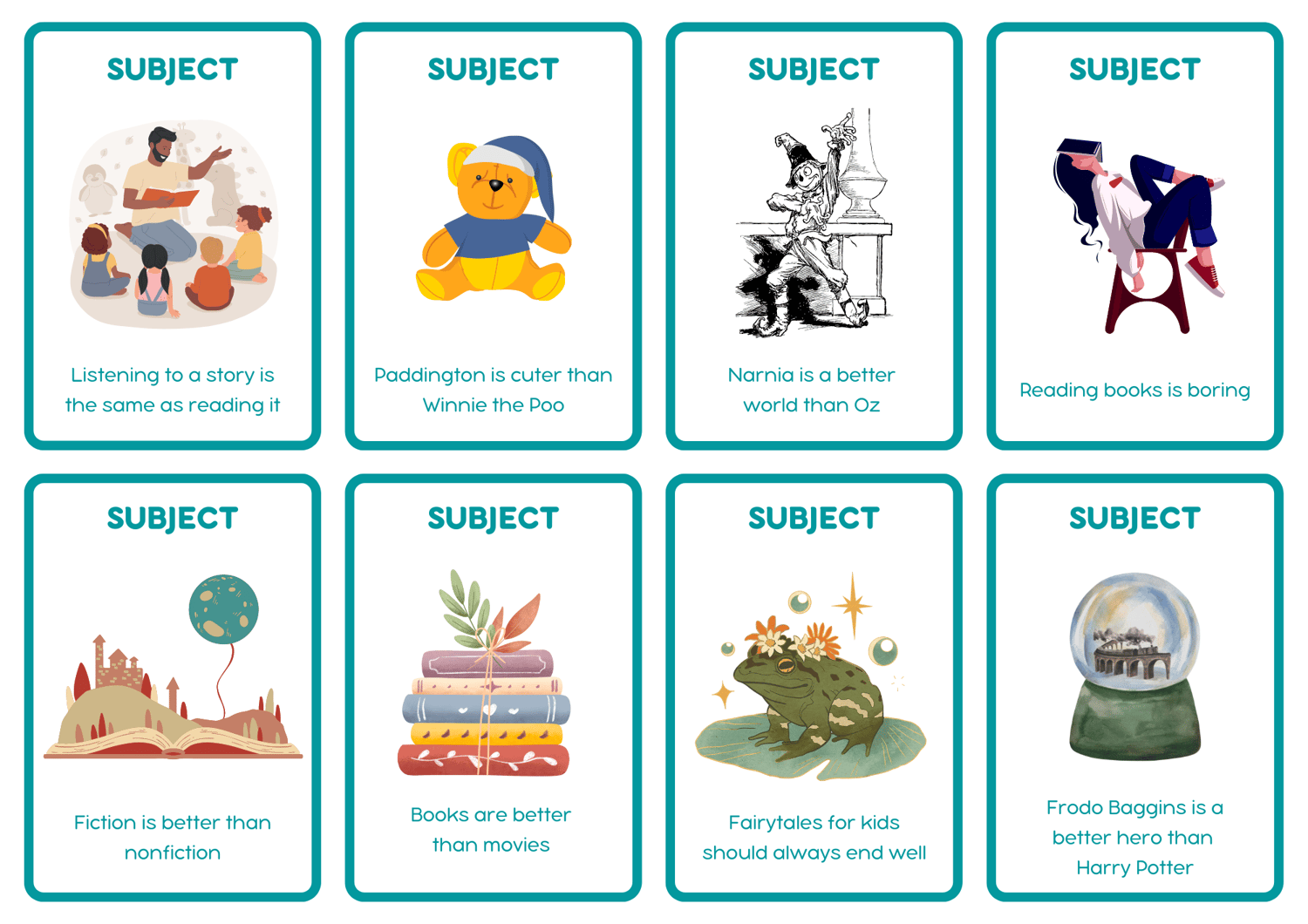 GAME EXTENSION – 7 SENTENCE DEBATE / LITERATURE © (10+)
En soldes
€1.50
Original game created by THE WAYS 2 TEACH ©
This game cannot be used individually, it is an extension to the 7 Sentence Debate card game on the theme of literature.
This download includes:
4 boards with 8 cards, including the card game and their card backs, with 16 topics around the theme of literature.
1 board of 8 cards of lighter topics.
2 blank boards of 8 cards to have fun writing the topics you imagine and illustrating them.
1 rule of the game in English and French.
1 envelope to print, cut out and fold to store your game.