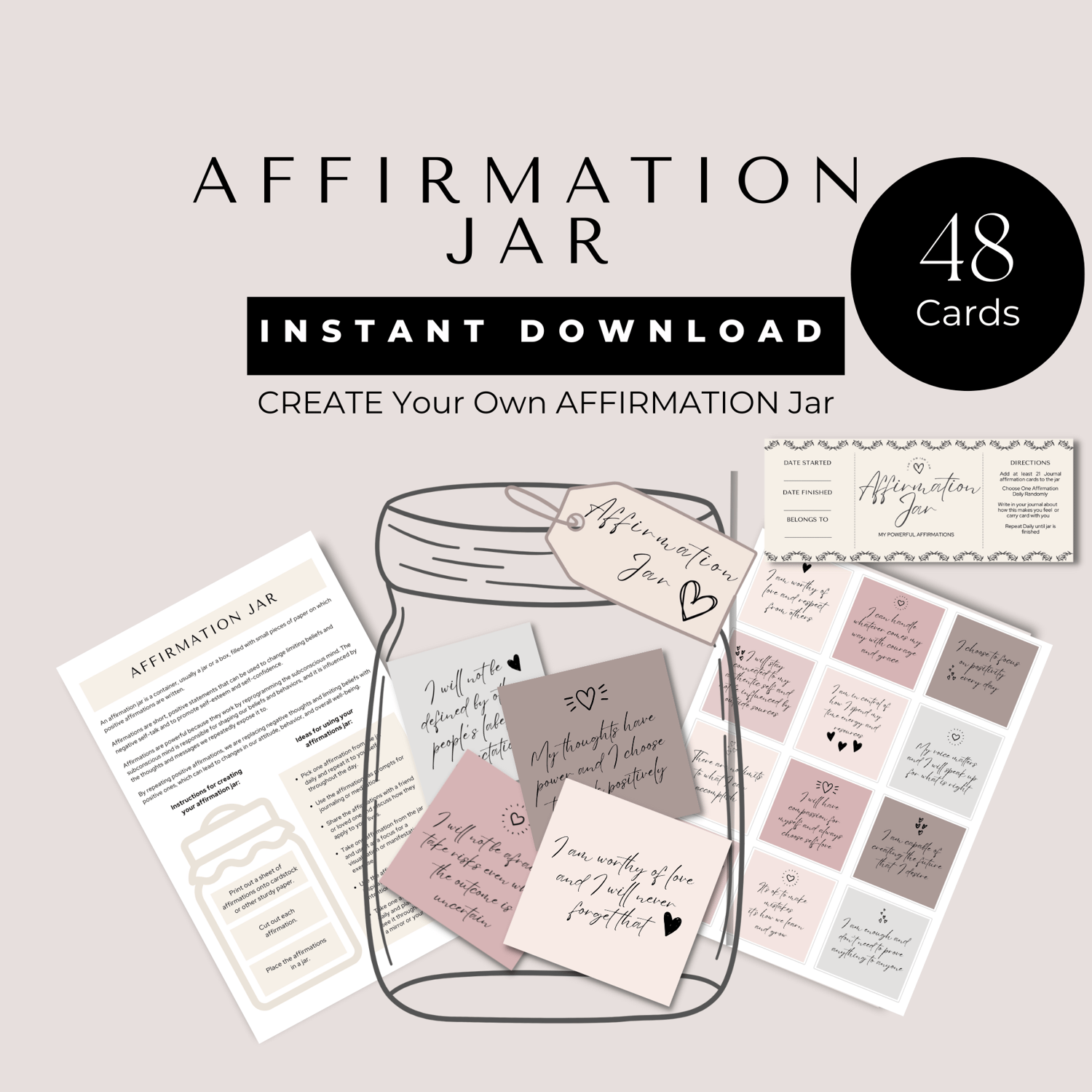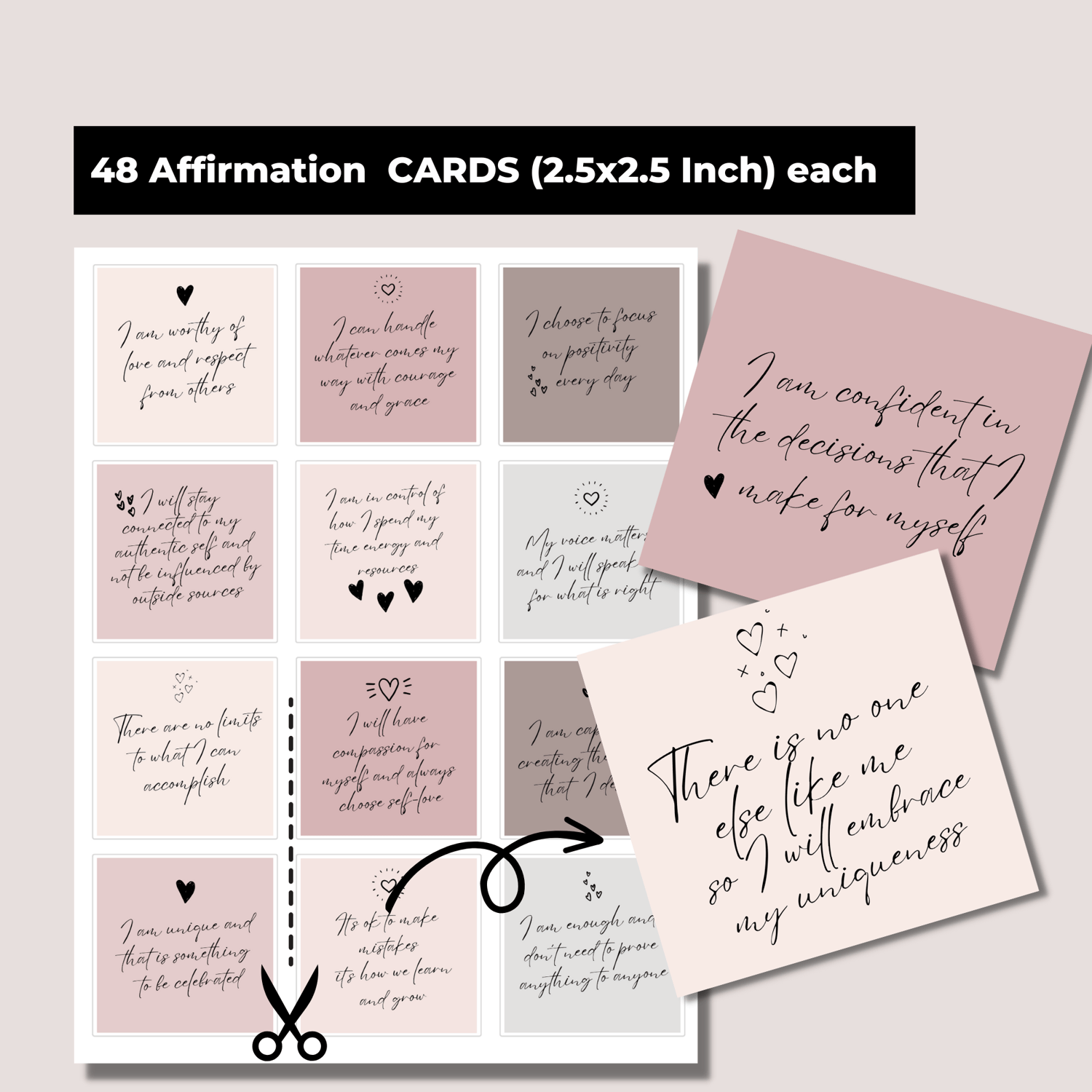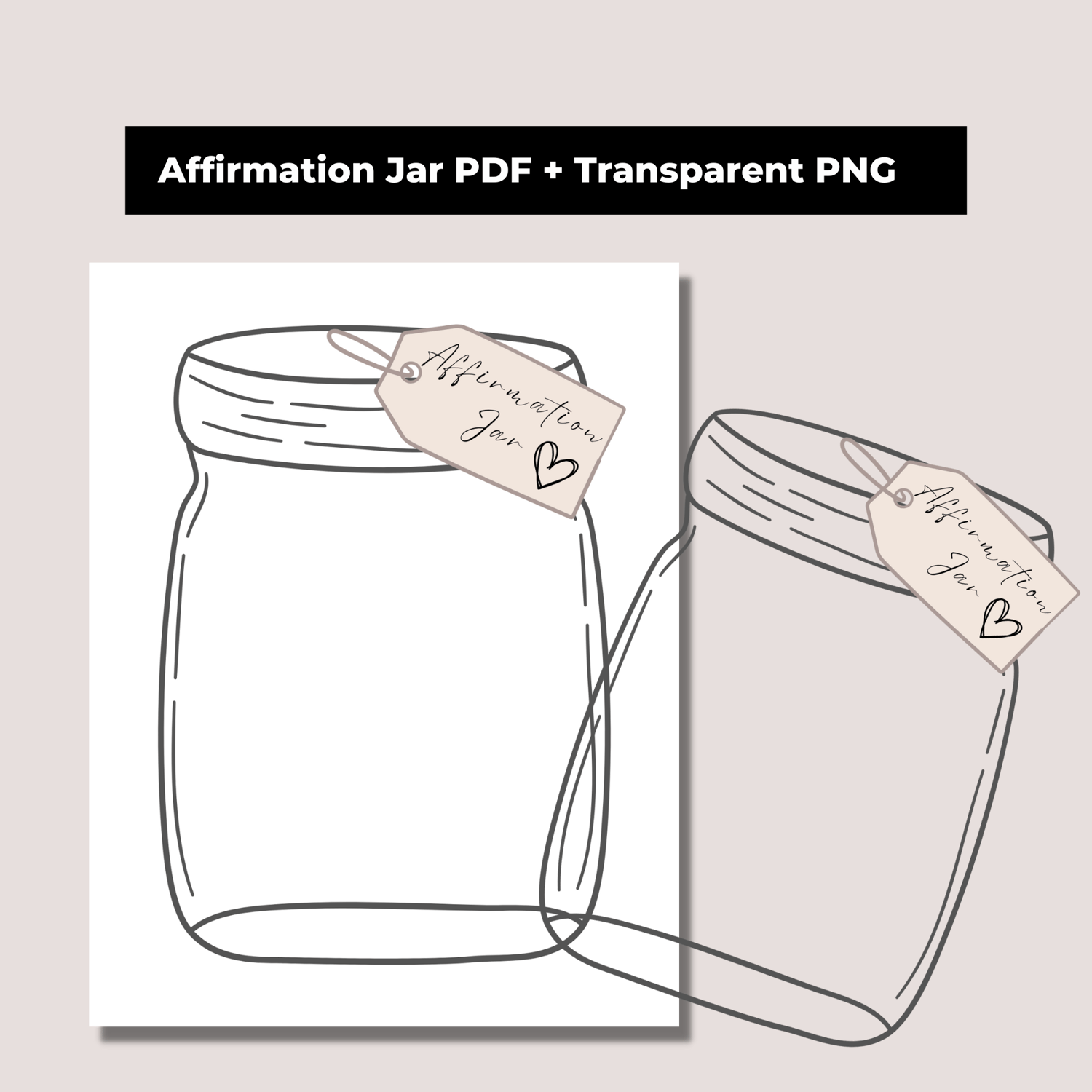 Affirmation Jar + 48 Affirmation Cards
On Sale
Create Your Own Affirmation Jar
_____________________________________
If your looking for a way to stay positive and motivated throughout your day, I might have just the thing for you. It's called the affirmation jar!
An affirmation jar is a container, usually a jar or a box, filled with small pieces of paper on which positive affirmations are written (or printed). You can create a jar with any container you have.
Included is a collection of uplifting affirmations that you can print out and keep in a jar or container. Each day, simply pick an affirmation at random and read it out loud and/or write In your journal.
These affirmations will help you stay motivated and positive, no matter what life throws your way.
I have included several tools for you to get creative.
Firstly the 48 printable affirmations cards, which are small to fit inside a jar (2.5 x 2.5 inch)
Instructions on how to use your affirmation jar
A printable PDF for those who want to print out the PDF and stick on your affirmation cards for the day.
A printable PDF Affirmation Jar label & a Transparent PNG (you can print on sticker paper and put on your jar)
A Transparent PNG of the Jar so you can use as a digital sticker


I can't wait to see your creation
NOTE: This is a digital download, no physical products will be shipped.