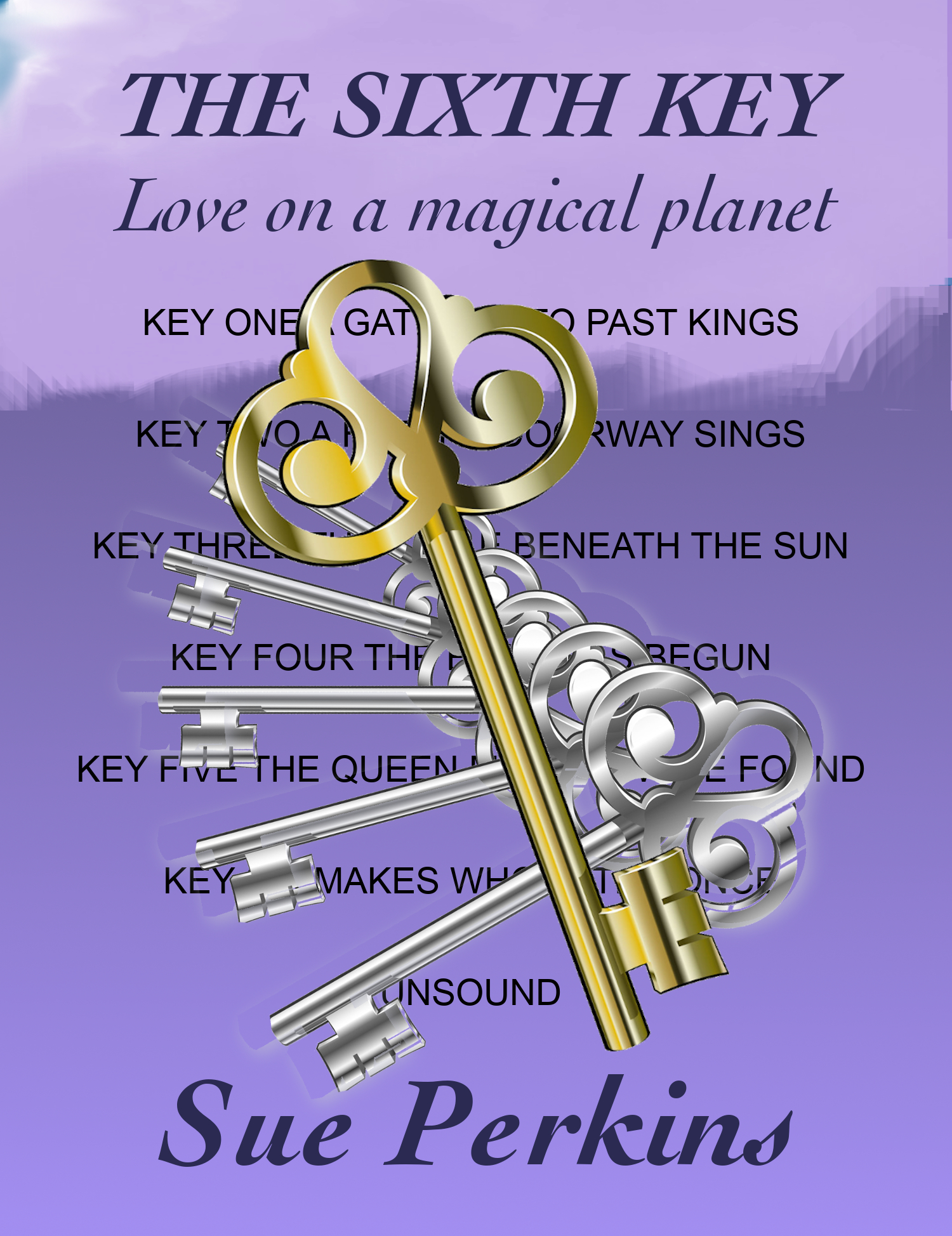 The Sixth Key
Hurrying through the teeming rain a squeal of brakes alerts Riley to a big truck which hits her and  everything turns black.
She wakes beside a pool in a strange land where a lemon sun shines from a pale lilac sky. She knows she's not on Earth and wonders how much worse her life can get? 

Riley wakes on the planet Sacral where the psychic inhabitants, want to eradicate the non-psychic Mutes. They want to discover how Earth people block their thoughts, but the magic of Sacral is dying due to an imposter on the throne. To support the magic Riley is determined to discover the true King.