Fifty Shades Trilogy : Fifty shades of Grey, Fifty shades darker, Fifty shades Freed by E L James 3 eBooks (PDF Version)
Christmas offer : 80% discount
High quality eBooks which you can't download from anywhere !
The Fifty Shades trilogy is a series of erotic romance novels by E. L. James. The trilogy consists of Fifty Shades of Grey (2011),Fifty Shades Darker and Fifty Shades Freed (2012). The trilogy traces the deepening relationship between a college graduate, Anastasia Steele, and a young business magnate, Christian Grey.
Fifty Shades of Grey, Darker and Freed, all follows the relation between trilogy main protagonists, Ana and Christian, who gets her involved with Bondage and Discipline, Dominance and Submission, Sadism and Masochism. Despite negative reviews, the trilogy achieved a cult following and financial success. James has spoken of her shock at the success of the book, "The explosion of interest has taken me completely by surprise" she said.James has described the Fifty Shades trilogy as "my midlife crisis, writ large. All my fantasies in there, and that's it." She did not start to write until January 2009 "I started writing in January 2009 after I finished the Twilight saga, and I haven't stopped since. I discovered Fan Fiction in August 2009. Since then I have written my two fics and plan on doing at least one more. After that... who knows?" In August 2013, sales of the trilogy saw James top the Forbes '​ list of the highest-earning authors with earnings of $95m which included $5m for the film rights to Fifty Shades of Grey.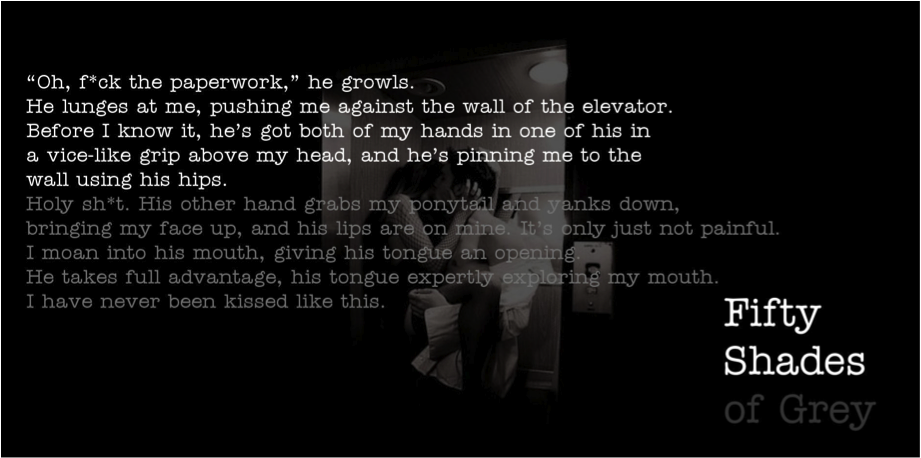 THIS ITEM IS AN EBOOK, NOT A PHYSICAL BOOK
An eBook is an electronic book, one you read digitally on your computer, laptop screen or on devices called eBook readers. You will find them in various formats and until the industry has a standard accessible in all devices these various formats will exist. PDF format is a popular format for eBooks. All platforms are able to gain access and read PDF formatting. So regardless if you have a PC or Mac, you are in business! PDF requires the Acrobat Reader but this software comes on many new computers and if not included, it's a free downloaded from Adobe web site.
Attention: I am an Authorized Re-seller of this product and also the copyright holder or I have resale rights to this eBook or item. Full Resell Rights are Granted by the copyright owners to sell these eBooks with Resell Rights or Master Resell Rights Granted!