It's About Time For You To Start
MAKING MONEY ON FIVERR TODAY!
Compared to traditional freelancing, Fiverr removes a lot of doubt and guesswork from the freelance process.
If you are looking to earn a full-time income, you have to learn how to use Fiverr the right way.
You don't have to play the Fiverr freelancing game to lose! 
Fiverr has taken the internet by storm.
There is really no other way to say it. This little freelancing platform that could has totally transformed people's expectations of getting and providing freelance services through an online exchange format.
It seems that Fiverr has solved the two most common problems freelance platforms have historically struggled with.
Fiverr not only offers a ton of services from a wide range of eager providers from all over the world, but it also is able to pull in lots of buyers.
With this guide:
You are going to understand the truth about making money off Fiverr.
You will learn to identify six different methods anybody can use to make real money off Fiverr.
You will learn everything there is to know about playing the Fiverr game the right way.
You can begin to understand how lucrative this micro-freelancing platform can be.
You are going to learn exactly how to think outside of the traditional freelancing box.
To make it easy, I've put together a step-by-step guide that will show you exactly how it's done...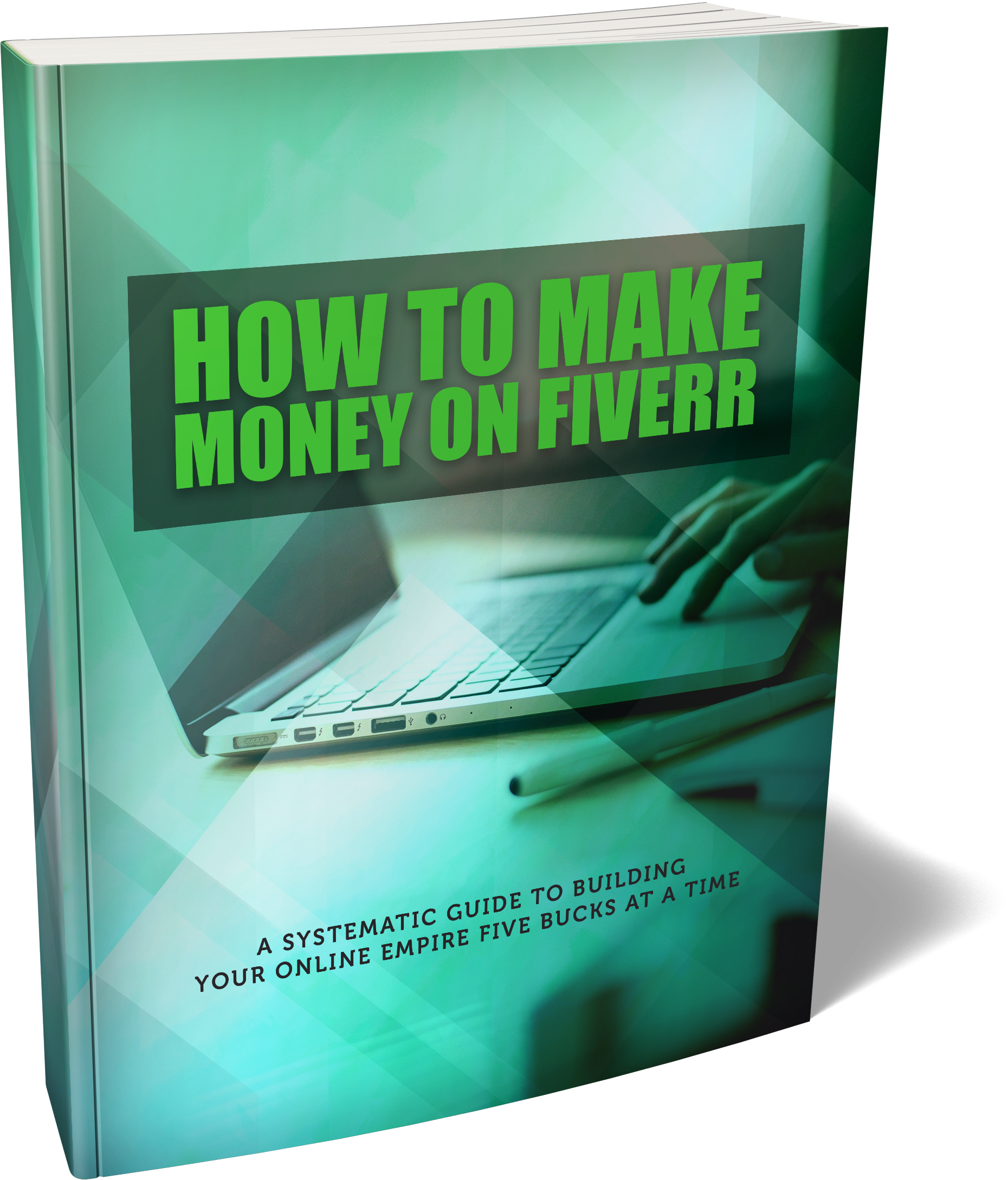 Here's Just A
Quick Preview Of What You'll
DISCOVER INSIDE...
Fiverr's Secret
The Good News?
The Biggest Hassle with Fiverr
6 Better Ways to Make Money Off Fiverr
Offer premium value-added services
Bundle others' services and sell turnkey assets
Bundle others' services and sell operational assets
Buy Services That Help You Buy Resellable High-Value Assets
Resell Cheap Fiverr Services at Other Higher Value Locations
Use Fiverr Services to Build Your Own Assets
How To Make Money On Fiverr - Cheat Sheet
This cheat sheet is a handy checklist that makes it easy to get started.
It breaks up the entire guide into easy-to-follow steps so that you can make sure you have all the highlights of everything covered inside right at your fingertips.
How To Make Money On Fiverr - Mind Map
Some people learn better by looking at a mind map. The mind map gives you an overview of everything covered inside the guide. You can also print it out for quick reference anytime you need it!
How To Make Money On Fiverr - Resource Guide

The Resource Guide gives you a quick point of reference to all of the resources mentioned throughout the guide.
This makes it easy to plug-in and stick with what you're looking for.
Most people learn a lot faster when they see something being done on video because they are visual learners.
For that very reason, we've put together 10 video version to make it much easier to get positive results quickly.