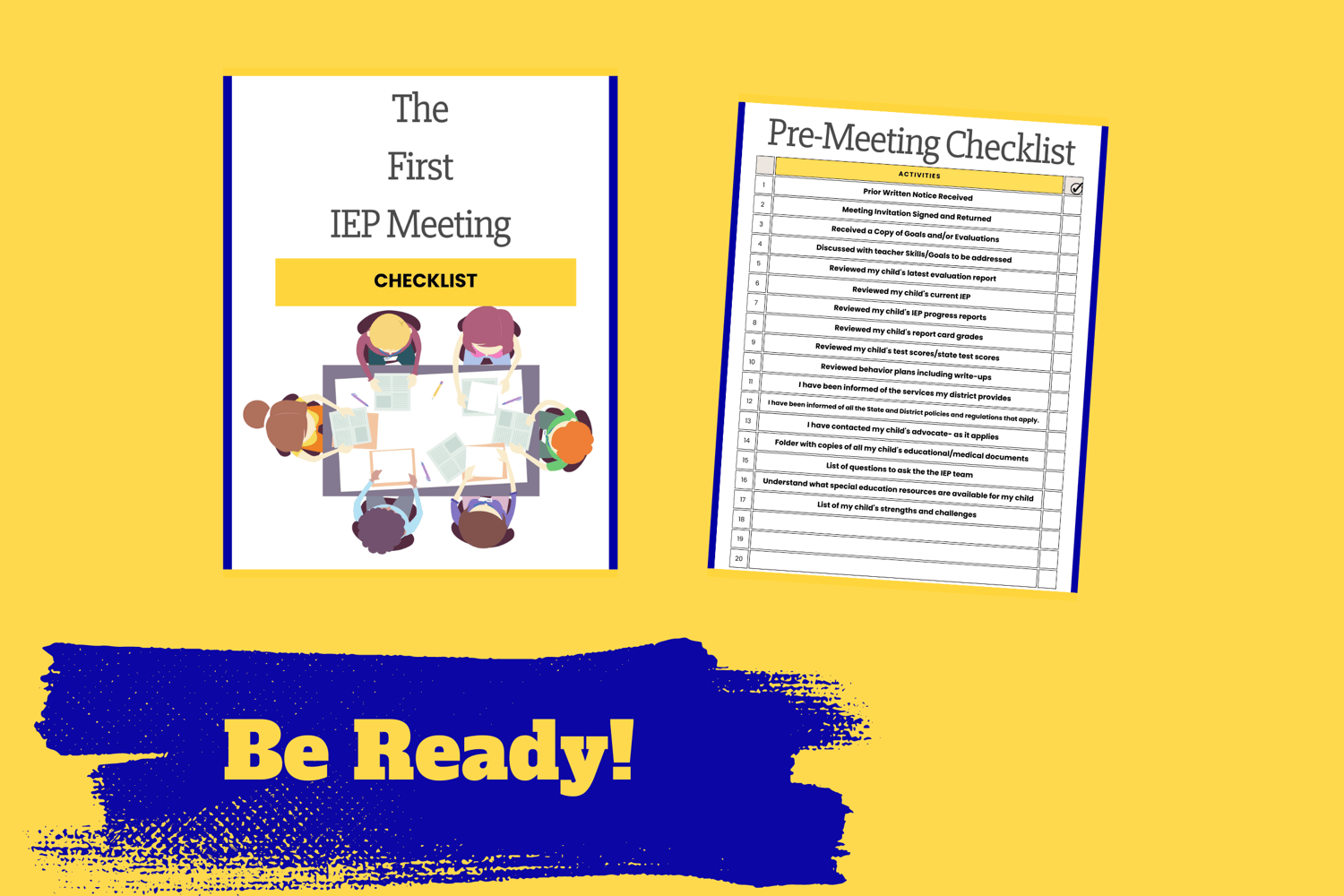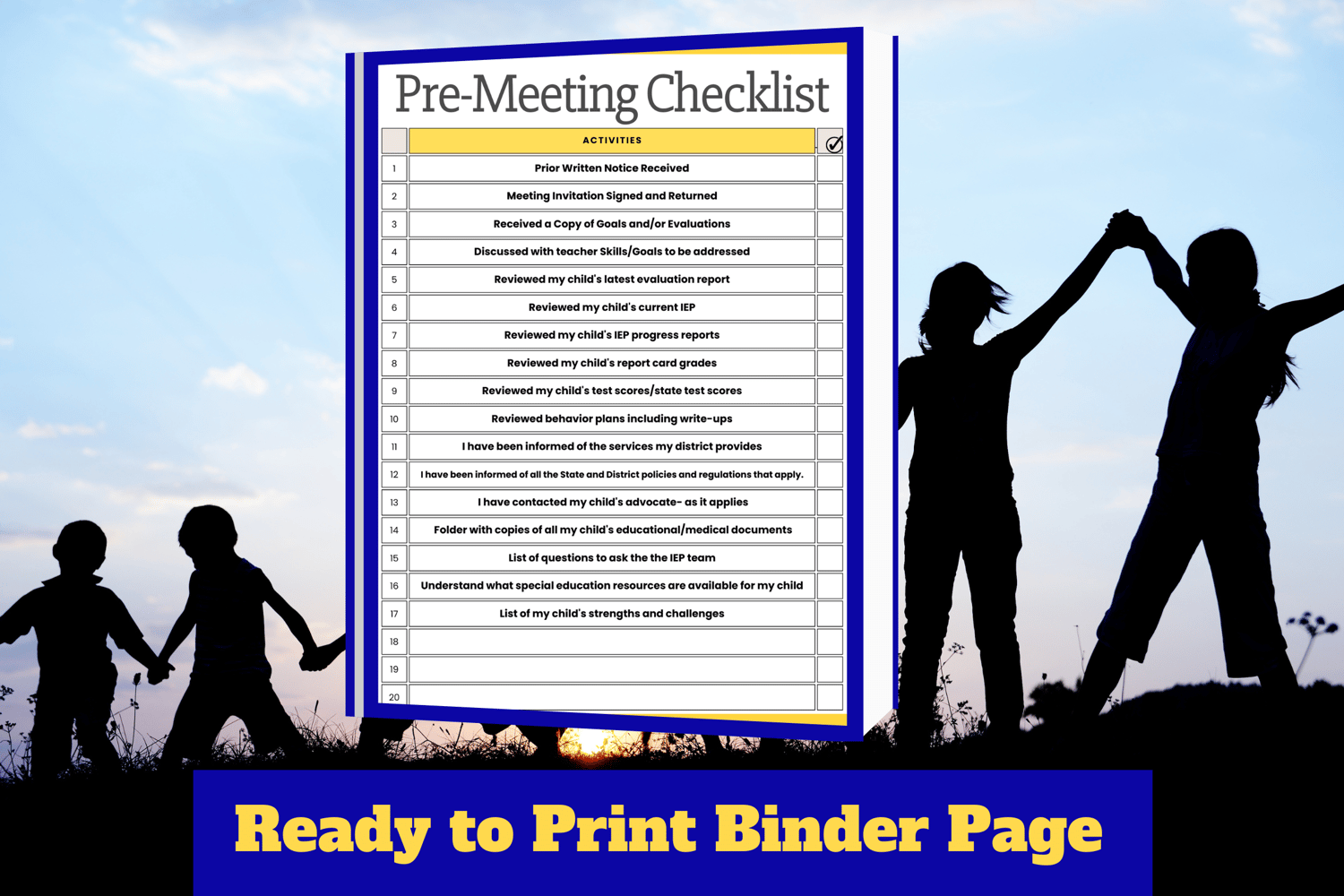 First IEP Meeting Checklist
Hey there, fellow parent! Feeling a little overwhelmed about your child's first individualized education program (IEP) meeting? Don't worry, I've got just the thing for you:


The First IEP Meeting Checklist, a handy printable binder page that is your go-to guide:
Think of this as your pre-IEP meeting game plan! It's a single binder page that lays out a step-by-step list of things to do
It's perfect for us parents who want to be fully prepared and advocate like champs for our kids at that first IEP meeting
You'll have everything at your fingertips, so you can focus on what really matters: your child's education
You and I both know that we are our child's biggest advocates. This checklist is more than just a page; it's a tool to empower us to stand up and speak out for our kids. It's like having a helpful friend guide you through all the prep work.


What You'll Get with the First IEP Meeting Checklist:
A downloadable PDF, ready to print and pop into your binder
A well-thought-out checklist with everything you need to do before the big meeting
Sections on essential documents, your child's strengths and challenges, and all those must-ask questions
You've got this, and I'm right here cheering you on!
Download the First IEP Meeting Checklist today, and let's make that first IEP meeting a winning experience for your child.