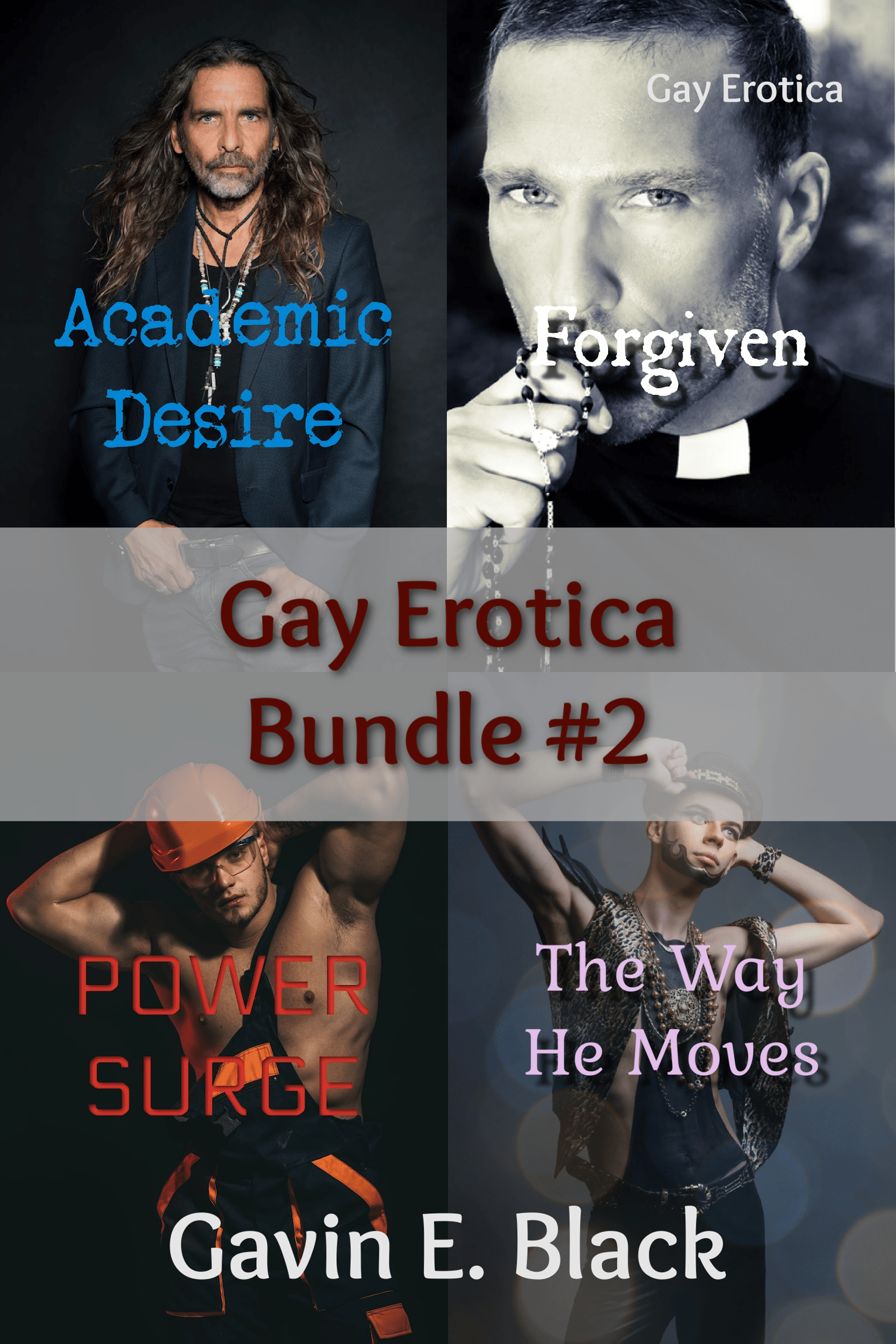 Gay Erotica Bundle #2
On Sale
Bundle of FOUR Gay Erotica titles. A Professor, a Priest, an Electrician, and a Go Go Dancer. Follow the desires of these men as they seek fulfillment.
 

(Academic Desire): Has a professor ever caught your eye? Todd Lambert is in his third year, working toward a Sociology degree. A new professor is taking over their Sociology of Sexuality course. Despite being some thirty-five years his senior, the hot, easy-going professor catches Todd's eye. Todd thinks it might be reciprocal.
 

(Forgiven): Easter Sunday, David is at church to attend mass. The shock of his life appears before his eyes when the priest performing mass turns out to be the guy he hooked up with three weeks back. After letting Father Wayne know he's on to him, David is surprised when he is contacted again by the priest, looking for a repeat. How can he say no? Isn't that what confession is about—forgiveness.
 

(Power Surge): Hot, dirty—and powerful. Surging competition leads to electrifying desire. Throwing rivalry to the wind, Cameron takes a dangerous step. Scott's seductive eyes and smile are calling to him; driving his lust to new heights. What will the night bring? Simple fulfillment of desire or something more.
 

(The Way He Moves): After a breakup, Peter's friends arrange a night out at a local gay bar renowned for its go-go dancers. Paul sweeps onto the stage and Peter finds a new appreciation for the art form. He is enthralled by the way Paul moves his body to the music. Later, he is shocked when Paul makes his way over to their table and starts flirting with him. He's out of Peter's league. But will that stop him?