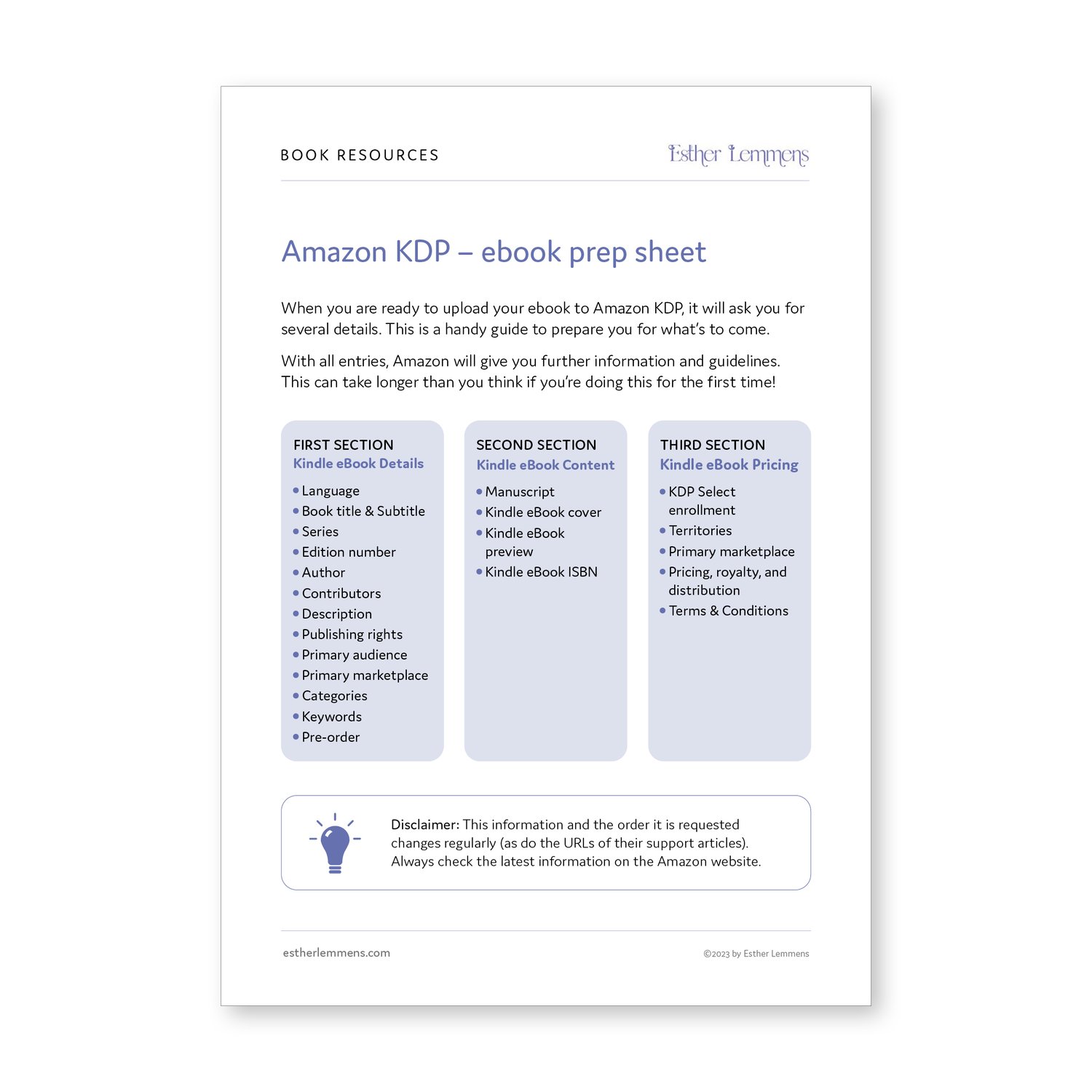 Amazon KDP Prep Sheet


Part of Esther's Free Design & Book Resources
Are you about to publish your first ebook on KDP? Exciting!!
There are a few things to consider in addition to simply uploading your manuscript and cover, though.
This is a handy 8-page PDF guide that takes you through all three sections of the KDP ebook upload system in detail, with an interactive page to keep all the essential information (title, categories, keywords, description) together, to make actually getting your book published easier and faster.
(And it contains handy tips Amazon doesn't tell you, or takes time to find!)
This file contains 8 pages.